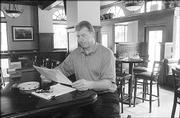 It makes sense that Mitchell and Susan Chaney teamed up with Kansas University football legend Bobby Douglass to revamp downtown Lawrence's Eldridge Hotel.
After all, as a former All-American quarterback, Douglass knows all about finding success in Lawrence. And the Chaneys know plenty about the historic Eldridge building at Seventh and Massachusetts Streets. Its where they met while both attending KU. Mitchell was a bartender at the building's bar, while Susan was a waitress.
All the fond memories brought the trio back to the city after the historic hotel declared bankruptcy and was put up for auction in late 2004.
"What I've learned is that there is a great feeling that people have in their heart about KU and Lawrence that causes them to come back and do something they wouldn't do otherwise," said Mitchell Chaney, who lives in Brownsville, Texas, where he practices law. "If I would have heard that there was a historic hotel in Corpus Christi, I would have said that is nice, but I wouldn't have done anything about it."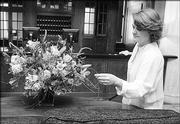 The trio came back to Lawrence in a big way by winning a bidding war for the property, which is listed on the National Register of Historic Places for the role that the site played in the state's Bleeding Kansas chapter of the Civil War. The group paid $2.92 million for the property and then did $2 million worth of renovation work to the 48-room hotel. That was $350,000 more than the group originally envisioned.
"We decided to do it right - as a really exemplary hotel, instead of just another place," said Douglass, who entered the restaurant business in Chicago in the late 1970s after playing for 13 years in the National Football League.
The renovations included a complete revamping of the hotel's rooms and a change in menu and decor for the building's restaurant, now named Ten, which was Douglass' number while playing at KU from 1966 to 1968.
Mitchell Chaney said the performance of the hotel since it reopened in May has been promising. He also said it had been fun reconnecting with Douglass, who he had met once as a young boy growing up in Belleville.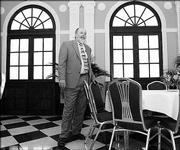 "My dad was what they called a KU ambassador," Chaney said. "Each year KU sent out a football player to many of the small towns for a banquet. Bobby Douglass came out one year and stayed in my house. He pulled up in my driveway, and there had to be 40 kids in my yard that he had to throw footballs to."
The Chaneys and Douglass lead the ownership group of the hotel, but it includes several area residents also. Included in the group are Dan Sabatini, Frank Sabatini, Gene Fritzel, Thomas Fritzel, Tim Fritzel, Joel Fritzel, David Longhurst and Bob Schulte.
Copyright 2018 The Lawrence Journal-World. All rights reserved. This material may not be published, broadcast, rewritten or redistributed. We strive to uphold our values for every story published.