Iridescent glass was made by many glass factories in the United States in the late-19th and 20th centuries.
It is difficult to identify because it was often unmarked. The famous iridescent glass by Tiffany Studios was usually marked "Favrile." Steuben Glass Works marked its glass "Aurene" or "Steuben." Union Glass Co. used the name "Kew Blas" for its golden iridescent glass. Quezal glass by Martin Bach was almost always unmarked. Glass made by Victor Durand was occasionally marked with the word "Durand" and the letter "V." Imperial Glass Co. and the Fenton Art Glass Co. made iridescent glass marked with a paper label that washed off, leaving an unmarked piece.
For many years, the glass made by Loetz in Austria confused American collectors. Loetz manufactured pieces in unusual iridescent patterns and uncommon shapes. Although Tiffany glass is still considered the most desirable, the iridescent pieces by Loetz are almost as popular among today's collectors. Look carefully at pieces of golden glass.
Steuben made a glass that looked more like brass than gold. Loetz items often have a silver sheen. Slight differences like these can help identify the maker.
We live in northern Minnesota, and no one around here can answer our question. We inherited a four-drawer chest and matching vanity made by the Chittenden & Eastman Co. Can you tell us anything about the company and when this furniture was made? What could we expect to get if we sold both pieces?
Chittenden & Eastman's roots can be traced back to 1866, when H. Bailey & Co. was founded in Burlington, Iowa. The company became Chittenden & Eastman in 1899. Your two bedroom pieces were probably manufactured between about 1900 and 1920. The furniture is well-made, but it is not eagerly sought by people looking for antiques. Try selling the furniture locally, either to a dealer or through a newspaper ad.
Q: I am in the shoe business and have an old Buster Brown advertising sign. It is plaster and features relief-molded heads of Buster and his dog, Tige. Under their heads are the words "Buster Brown, America's Favorite Children's Shoe." Would the sign sell for much?
A: Buster Brown started life in 1902 as a character in a comic strip. Within a few years, the strip's characters were licensed for advertising. Eventually the characters promoted more than 50 different products, but the most famous is the children's shoe brand. Your plaster sign is worth close to $200 if it's in mint condition.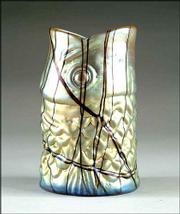 Q: My family has a metal sand toy that belonged to my father when he was a child. It's called "Sandy Andy" and is stamped with 1909 and 1911 patent dates. The toy still works. You pour sand into a red hopper at the top and use a pulley to pull a yellow sand cart up an attached slide. You then release the sand into the cart and the cart runs down the slide and dumps the sand. What can you tell us about the toy?
A: Your Sandy Andy sand toy was made by Wolverine Supply and Manufacturing Co. of Pittsburgh. Wolverine, founded in 1903, purchased the Sand Toy Co. and its Sandy Andy brand name in 1909. Within a few years, steel and tin Sandy Andy toys were being sold in major department stores all across the country. Wolverine later attached the brand name to other tin windup toys. Sandy Andy continued to be one of the company's major product lines until the 1970s. Your toy should also include a can that fits at the bottom of the slide. The can holds the sand dumped by the cart. If you have all of the toy's parts and the original box, your Sandy Andy could sell for more than $200.
Q: I have an extra-large Blue Willow teacup. It's about 5 inches high and 9 inches in diameter at the top. It has been in my family for generations, but we never knew what it was used for.
A: If you are sure your cup is old, it might be a chamber pot. Many were made in the Blue Willow pattern, which was introduced in England about 1780. The design was influenced by oriental patterns. Extra-large cups, often used as soup bowls and sometimes called "Texas cups," have also been made over the years, but they are not usually as large as your cup.
Tip
If you have a mildew spot on a piece of fabric, clean it the old-fashioned way. Soak it in buttermilk and let it dry in the sun. Then rinse and wash.
The Kovels answer as many questions as possible through the column. By sending a letter with a question, you give full permission for its use in the column or any other Kovel forum. Names and addresses will not be published. We cannot guarantee the return of any photograph, but if a stamped envelope is included, we will try. The volume of mail makes personal answers or appraisals impossible. Write to Kovels, (name of your newspaper), King Features Syndicate, 888 Seventh Ave., New York, NY 10019.
Current prices are recorded from antiques shows, flea markets, sales and auctions throughout the United States. Prices vary in different locations because of local economic conditions.Royal Baking Powder cookbook, "24 Easy Baking Recipes Your Family Will Rave About," 1944, $12.Heisey cocktail glass, Mayflower Etch pattern, Moongleam stem, 3 oz., 5 7/8 inches, $55.High-top lace shoes, heels, pointed toes, beige leather, c. 1910, size 9, $110.Sterling-silver flatware ladle, Prince Albert pattern, Shreve, Brown & Co., 1860, 11 inches, $320.Barney Google & Spark Plug board game, Milton Bradley, 1923, $355.Royal Worcester porcelain Bamboo vase, ivory, gold and red enameling, 3 branch-form handles, pierced neck, c. 1883, 6 3/4 inches, $510.Lenci character boy doll, felt swivel head, painted features, brown eyes and hair, tan overcoat with belt, gray trousers, brown cap, c. 1930, 12 inches, $1,250.Yellow Cab 5-Cent Cigar sign, tin lithograph of crossing guard and yellow cab, "Takes the Right of Way," 18 x 7 inches, $1,600.Amish chest, walnut and pine, 8 drawers, red wash, turned feet, c. 1894, 42 x 20 x 50 inches, $1,850.Italian Renaissance-style savonarola chair, walnut, foliate carved arms, velvet seat, folding frame, plank-form trestle-and-paw feet, pair, $2,400.
Copyright 2018 The Lawrence Journal-World. All rights reserved. This material may not be published, broadcast, rewritten or redistributed. We strive to uphold our values for every story published.