In an era when any reality show reject can stuff himself in a girdle and call it burlesque, it's refreshing to see real freaks like the Yard Dogs Road Show keeping it real. The traveling neo-vaudeville sideshow features sword-swallowers, fire-eaters, pastie-safe burlesque and rambling hobo poetry -- all animated by the live sounds of the Yard Dogs Cartoon Jug Band. If you're in the mood for some high-class, low-brow entertainment, tramps like Yard Dogs are your dog and pony show. The act appears 9 p.m. Saturday at The Jackpot Saloon, 943 Mass.
Lawrence's Apollo 13 keeps on cranking out winning songs ... literally. The quartet just took home the Electronica Grand Prize at the John Lennon Songwriting Competition with its guitar-driven spy-theme, "Hero." This latest award comes on the heels of honors from the 2003 International Songwriting Competition and 2005 Independent Music Awards. The band performs 10 p.m. today at The Bottleneck, 737 N.H.
Musician, author, activist and reigning weight-loss champ Steve Earle was never one to let the mainstream affect his art. The rock/country guru has been churning out middle-finger-to-the-man anti-hits for years now, and his latest album "The Revolution Starts ... Now" may be his most blunt yet. Given his dedication to causes like prisoner rights, labor outsourcing and fair health care, Earle's indignant message is one of hope ... and rock 'n' roll. Earle performs 8 p.m. Sunday at Liberty Hall, 642 Mass.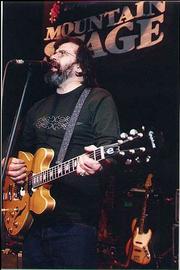 The members of Drum Drum came together in 1993 in Darwin, Australia, where they were all students at South Pacific University. In an effort to maintain the Papua New Guinean culture, they created a sound that fuses everything from island chants and energetic log drumming to dance and a taste of hip-hop and dub. Drum Drum is the English translation of Gaba Gaba, the name of a village on the southern coast of Papua New Guinea and the birthplace of lead singer Tau Ingram. The ensemble, complete with colorful costumes and traditional body paint, will perform at 7:30 p.m. today at the Lied Center.

Lisa Grossman
Lawrence painter Lisa Grossman has gained a reputation with patrons of Kansas City's Dolphin Gallery as a plein air landscape artist who is captivated with the Flint Hills. Her latest work, however, drifts away from terra firma and reflects a fascination with the Kansas River. Several years ago on a commercial flight back from Los Angeles, she saw the Kaw winding west as the plane passed over Lawrence. Since then, she's photographed the river from the sky and recreated its shiny journey in oils, watercolors and prints. "New River Landscapes" opens with a reception from 6 p.m. to 10 p.m. today at the Dolphin, 1901 Baltimore, Kansas City, Mo. The show remains on view through April 30.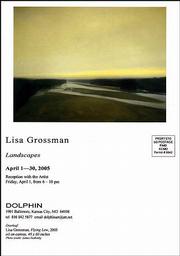 Copyright 2018 The Lawrence Journal-World. All rights reserved. This material may not be published, broadcast, rewritten or redistributed. We strive to uphold our values for every story published.