Alabama
PRESIDENT (9 electoral votes) -- Bush became the seventh straight Republican presidential candidate to win Alabama.
SENATE -- GOP Sen. Richard Shelby barely touched more than $11 million in his war chest in rolling over little-known black Democrat, Wayne Sowell.
HOUSE -- Current: 5 Republicans, 2 Democrats. GOP first-term Rep. Mike Rogers faced close race against Democrat Bill Fuller in 3rd District.
PROPOSITIONS -- Measure to repeal segregation-era language from constitution drew anti-tax foes because it also would remove phrasing that says there is no right to an education at public expense. Opponents fear courts would then order state to allocate more money for public schools.
EXIT POLL -- Three-fourths of white voters backed Bush; nine of 10 black voters supported Kerry.
Arkansas
PRESIDENT (6) -- Kerry campaign gave up on state, but indications of a tighter-than-expected race drew late burst of advertising from both sides -- and visit by recovering heart patient Bill Clinton.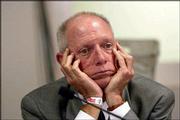 SENATE -- Democratic Sen. Blanche Lincoln breezed past Republican state Sen. Jim Holt, who called liberal federal judges a bigger threat to the country than terrorists.
HOUSE -- 3D, 1R. Republican candidate Marvin Parks, a state representative, hoped big conservative turnout would help him beat four-term Democratic Rep. Vic Snyder.
PROPOSITIONS -- One measure would ban gay marriage; another would loosen term-limits law.
EXIT POLL -- Blacks voted overwhelmingly for Lincoln.
Florida
PRESIDENT (27) -- Four years after it took a 36-day recount and U.S. Supreme Court decision to settle the battle of Florida, state led by the president's brother appeared headed for another nailbiter.
SENATE -- Republican Mel Martinez and Democrat Betty Castor in a close one to succeed retiring Democratic Sen. Bob Graham. Martinez would be state's first Hispanic senator, Castor its second female senator.
HOUSE -- 18R, 7D. Republican Rep. Katherine Harris, vilified by Democrats while she served as secretary of state during 2000 recount, won in rematch with Sarasota attorney Jan Schneider. Republican Connie Mack IV, son of ex-senator, took seat given up by new CIA director Porter Goss.
PROPOSITIONS -- Voters approved a $1-an-hour hike in the state minimum wage and approved an initiative to limit privacy rights of girls under age 18, so that law could be changed to require parental notice if minors seek abortions.
EXIT POLL -- More than half thought country was safer from terrorism now than it was four years ago.
Georgia
PRESIDENT (15) -- Bush, handily.
SENATE -- GOP Rep. Johnny Isakson easily took seat of retiring Bush-backing Democrat Zell Miller; led throughout the race over Rep. Denise Majette, state's first black Senate candidate.
HOUSE -- 8R, 5D. National parties each took aim at one incumbent -- Republicans sought to dislodge Jim Marshall, Democrats targeted Max Burns. Cynthia McKinney, controversial former congresswoman beaten by Majette two years ago, making triumphant return.
PROPOSITIONS -- Overwhelming approval for ban on gay marriages that also prohibits legal recognition of civil unions and declares courts would have no jurisdiction to settle property division disputes arising from same-sex unions.
EXIT POLL -- Black voters supported ban on gay marriages by even higher margins than whites
Kentucky
PRESIDENT (8) -- Bush soundly defeated Kerry in state that received little attention from either candidate.
SENATE -- GOP Incumbent Jim Bunning, Hall of Fame baseball pitcher, escaped with slim victory over Democrat Daniel Mongiardo, a state senator and surgeon from Appalachia. Republican's campaign missteps had made once-unthinkable defeat a possibility.
HOUSE -- Current, 4R, 2D; new 5R, 1D. Republicans picked up a seat in conservative northern district where businessman Geoff Davis bested Democrat Nick Clooney, former TV anchorman and father of actor George Clooney, to succeed retiring Democrat Ken Lucas.
PROPOSITIONS -- Amendment banning gay marriage and civil unions overwhelmingly supported.
OTHER -- Former Gov. Julian Carroll, a Democrat, resurrected his political career, capturing a Frankfort-area state Senate seat with a drubbing of Republican Harold Fletcher, older brother of the current governor.
EXIT POLL -- The state has roughly as many Democrats as Republicans, but about a quarter of Democrats crossed party lines to support Bush.
Louisiana
PRESIDENT (9) -- Bush, consistently ahead in polls, pulled off easy victory.
SENATE -- Republican Rep. David Vitter enjoyed wide lead over two Democrats, Rep. Chris John and state Treasurer John Kennedy. But wide enough to win a majority and avoid a Dec. 4 runoff?
HOUSE -- 5R, 2D. Billy Tauzin III seeking seat vacated by his father, retiring chairman of the House Energy and Commerce Committee.
PROPOSITIONS -- Amendment would establish constitutional right to hunt and fish.
EXIT POLL -- Kerry popular among first-time voters, who made up only about 1 in 10 voters.
Mississippi
PRESIDENT (6) -- Bush prevailed in state that has supported Republicans in every election since Ronald Reagan's first race.
HOUSE -- 2R, 2D. Republican Clinton B. LeSueur in rematch with Democratic incumbent Bennie Thompson in poor, primarily rural 2nd District stretching through the Delta into parts of Jackson.
PROPOSITIONS -- Gov. Haley Barbour feared voters might be confused by constitutional amendment banning gay marriage: If you're against gay marriage, you vote for the amendment.
EXIT POLL -- In a state with 4,000 soldiers who have served in Iraq or are preparing to deploy overseas, Bush supporters overwhelmingly backed the president's decision to go to war while Kerry voters opposed it.
North Carolina
PRESIDENT (15) -- Bush triumphed.
SENATE -- Rep. Richard Burr and former Clinton aide Erskine Bowles neck-and-neck for John Edwards' old seat, after Republican closed a Bowles lead with onslaught of television ads.
GOVERNOR -- Incumbent Mike Easley won a second term, defeating GOP challenger Patrick Ballantine with a campaign focused on job losses in the textile and furniture industries.
HOUSE -- 7R, 6D. Democrats touted independent poll showing Patsy Keever leading seven-term Republican Charles Taylor in 11th District.
South Carolina
PRESIDENT (8) -- Bush, in no surprise to either candidate.
SENATE -- Rep. Jim DeMint gained a seat for GOP, surviving challenge from Democratic state Education Superintendent Inez Tenenbaum to succeed longtime Democratic Sen. Ernest "Fritz" Hollings, who is retiring.
HOUSE -- 4R, 2D. DeMint's seat expected to go to Republican Bob Inglis, who held the post for six years before keeping his promise to serve only three terms.
PROPOSITIONS -- Ballot question would let state do away with requirement that bars and restaurants serve liquor only from mini-bottles, like the ones used on airplanes.
EXIT POLL -- Kerry was the choice among voters who decided in the last month, but there weren't many of those: Roughly four of five voters had made up their minds earlier.
Tennessee
PRESIDENT (11) -- Bush the victor handily and unsurprisingly; he beat favorite son Al Gore in 2000.
HOUSE -- 5D, 4R. Only competitive race: rematch from 2002 between incumbent Democrat Lincoln Davis and Tullahoma alderwoman Janice Bowling.
EXIT POLL -- Fifty-two percent of voters identified themselves as born-again Christians, and three out of four of them voted for Bush.
Texas
PRESIDENT (34) -- Never in doubt, Bush claimed state and nation's second-largest trove of electoral votes.
HOUSE -- 16R, 16D. GOP-led redistricting forced five incumbent Democrats -- Chet Edwards, Martin Frost, Max Sandlin, Nick Lampson and Charlie Stenholm -- into competitive races in Republican-tilted districts.
PROPOSITIONS -- Voters in Arlington, home of the Texas Rangers, decided whether to raise taxes to pay half the $650 million price tag for new Dallas Cowboys stadium.
EXIT POLL -- Bush lost non-white vote but split Hispanic vote evenly with Kerry.
Virginia
PRESIDENT (13) -- Bush prevailed, keeping alive Republican presidential win streak going back 40 years.
HOUSE -- 8R, 3D. State legislator Thelma Drake allowed GOP to hold on to seat of Republican Ed Schrock, who retired after Web log reported he used telephone dating service to solicit men for sex.
PROPOSITIONS -- Voters backed constitutional amendment expanding list of successors to governor in event of an emergency.
OTHER -- L. Douglas Wilder, the country's first black elected governor 15 years ago, overwhelmingly won mayor of Richmond, his hometown.
EXIT POLL -- Majority of independents voted for Bush; nationally, independents tended to support Kerry.
West Virgina
PRESIDENT (5) -- Bush, again; in 2000, he was first non-incumbent Republican to win West Virginia in more than 70 years.
GOVERNOR -- Democrat Joe Manchin decisive winner over Republican Monty Warner and Mountain Party candidate Jesse Johnson in three-way race. Gov. Bob Wise did not seek re-election after admitting extramarital affair.
HOUSE -- 2D, 1R. Shelley Moore Capito, state's lone Republican in Congress, faced Democrat Erik Wells, former television news anchor and Naval reservist.
PROPOSITIONS -- Measure would authorize state to pay bonuses to veterans who served in Kosovo, Afghanistan or Iraq.
EXIT POLL -- Gender gap disappeared; more than half of men and women voted for Bush.
Copyright 2018 The Associated Press. All rights reserved. This material may not be published, broadcast, rewritten or redistributed. We strive to uphold our values for every story published.