Space-age technology reflected in the machines used in everyday life, like TV sets, telephones or computers, are being saved by a small group of collectors.
In the late 1950s, modern designs influenced by the look of rocket ships and streamlined trains became the inspiration for cars, furniture, electric fans, kitchen utensils, radios and even patterns on fabrics.
Designers were challenged to form a TV set for home use. One of the most advanced designs was for the 1959 Philco set known as the Predicta. It had a futuristic design, with the screen at the top, like the mirror on an Art Deco dressing table. The control knobs are in a large box below the swiveling stem underneath the screen. The support pieces are made of golden chrome-plated metal. These sets are rare because once they stopped working, they were usually discarded. The tubes are hard to find, and the blond-wood cabinets were often marred.
A Predicta TV set auctioned last year for four times the estimate, at $3,580.
I have dishes with Mulberry printed patterns, and I wonder if Mulberry is another name for Flow Blue? The patterns look alike in books.
Both Mulberry and Flow Blue dishes were made in the Staffordshire district of England during the 19th century. The transfer-printed floral or scenic patterns on both wares are similar -- and some are exactly the same -- except for the color. Mulberry ware, produced from about 1850 to 1860, features reddish-brown patterns. Flow Blue dishes, produced between about 1830 and 1900, have cobalt-blue patterns. The blue color "flows" from the design onto the white body of the dishes, creating a smeary look.
I inherited a Federal-style china cabinet mounted on a sideboard. The cabinet has two wide glass doors enclosing three shelves. The sideboard has curved legs and one long drawer. There's a small metal label inside that's inscribed "Paine Furniture Co., Boston, Mass." Age and value?
Paine (or Paine's) Furniture Co. of Boston manufactured Colonial Revival furniture from about 1870 to 1910. Your sideboard could be 100 years old, but it was made in a style that was popular almost 200 years ago. A Paine Furniture sideboard and china cabinet like yours, with curved legs and glass doors, is worth about $1,000.
I have a pair of bronze-finished bookends. They are in the shape of an American Indian on horseback. The man is holding a long spear, but his head and the horse's head are both bending forward. Have you ever seen bookends like this?
We own a pair of bookends like yours. They are copied from a famous sculpture called "End of the Trail" by James Earle Fraser (1876-1953). The sculpture was designed for the 1915 Panama Pacific International Exposition in San Francisco, and it is now on display at the National Cowboy & Western Heritage Museum in Oklahoma City. The image became famous and has been used for posters, bookends, sculptures, bookmarks and other souvenirs. Bookends have been made in several sizes by several makers. Today they sell for $50 and up, depending on age, material and condition.
I have been collecting billiard balls for years. Most of them are hard synthetic plastic, but I have a few made of celluloid or clay and one that's ivory. I understand the differences in materials as times changed, but why are they different in size? Some are only 1 inch in diameter, while others are as big as nearly 3 inches.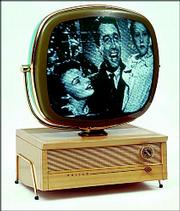 Your small billiard balls were probably made for child-size tables. The largest were most likely used on a "carom table," one without pockets. Pocket-billiard balls, also called pool balls, are usually around 2 1/2 inches in diameter. Snooker balls are smaller. Playing billiards is a popular pastime, and collectors shop for sets of balls, cues and even chalks.
We have a black cast-iron rooster that's 13 inches high, 17 inches long and just 1 1/2 inches thick. It's mounted on a rectangular cast-iron base and is very heavy. The rooster's body is flattened, and he has a five-tooth comb and a tail with five points on the bottom. What is it?
We think you might have a windmill weight. A windmill weight counterbalanced the heavy wheel on a windmill. Weights were used on many rural windmills from the 1880s to the 1920s, and collectors consider them great examples of American folk art. "Rooster" weights were manufactured by the Elgin Wind Power and Pump Co. of Elgin, Ill. Reproductions of rooster windmill weights are common, so you must show yours to a dealer or collector of weights to learn whether it is an original made by Elgin or a recent copy. If it's a genuine old weight, it could sell for $300 or more.
Tip
Rotate your dining-room, kitchen and coffee tables on your birthday so that a different side faces the sunny window. If you remember to do this each year, your furniture will fade evenly.
Copyright 2018 The Lawrence Journal-World. All rights reserved. This material may not be published, broadcast, rewritten or redistributed. We strive to uphold our values for every story published.