After more than 20 years as a training ground for hundreds of Lawrence gymnasts, a club that has relied on gym space at Kansas University will have to find a new home.
KU officials have told the city-run Kansas School of Gymnastics that its practice space in Robinson Gymnasium would be converted to something more cost-effective for the university, where enrollment numbers broke records this year.
Come Aug. 1, 2005, the gymnasts must move out.
"We knew going in that in many ways this was not an easy decision and not a popular decision to make," said Don Steeples, the university's vice provost for scholarly support.
But without a home, classes for competitive young gymnasts may tumble out of existence because the city can't afford to buy, build or rent another space as large as Robinson.
Lawrence Parks and Recreation leases the 10,000-square-foot space from the university for about $10,000 per year, or 10 percent of the club's annual revenue, Steeples said. The university would pay 10 times that to rent a similar-sized space, he said. Several options have been considered for the space, including adding a floor and converting the gym to labs for chemical and biological sciences.
The university has been gentle by giving more than a year's notice, said Jo Ellis, recreational programs supervisor for Parks and Recreation.
The gymnastics school has often sent athletes to regional competitions and on to college programs. Without Robinson, that aspect is doomed, said Kelly Dirks, director and coach for the Kansas School of Gymnastics.
"Without the facility we wouldn't even have athletes at that level," he said.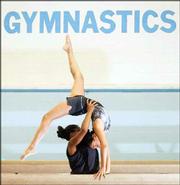 The school is looking into several options for a new home but none is as large -- or as furnished -- as Robinson, Dirks said.
"There really isn't anything because Lawrence is growing, and Parks and Rec is kind of strapped for facilities anyway," Dirks said.
Because the university no longer has a gymnastics team, the club has been allowed to rent the space, which is big enough to house the 40-foot by 40-foot, spring-loaded performance floor used in competitions.
Robinson Center is still used for university health, sport and exercise science classes, but most extracurricular use of the building has been phased out since completion of the new $17 million Student Fitness Recreation Center in September 2003.
School district may help
Gymnastics school administrators have talked with Lawrence school district officials about a building-use agreement for the gymnasium and several classrooms at the defunct Centennial School, 2145 La., which closed in May 2003.
"If this is something that we can do to help them out and it will work out, we will certainly consider it," said Rick Gammill, special operations director for the district. "We're always willing to be good neighbors."
The Board of Education hasn't approved the plan. If it does, the solution would be temporary because the district might need the space for its own purposes, Gammill said.
The gym would be big enough for only a tumbling strip, so the 40 or so aspiring college gymnasts and Olympic athletes would have to go elsewhere to train, Dirks said. In addition, to keep a USA Gymnastics charter, the club must also host one meet each year.
Among two fall sessions, a winter/spring and a summer session, the club enrolled 1,300 students aged 2 to 17, said Jo Ellis, the city's recreational programs supervisor.
Though fees vary with the amount of participation, city classes cost students about $5 each.
The club is one of two in the city that train competitive and noncompetitive gymnasts. The other, the Lawrence Gymnastics Academy, charges twice as much as the Kansas School for Gymnastics classes because its owner has to pay a mortgage, Dirks said.
Parks and Rec future
Athletes and their parents learned of the impending change last month through a form letter from the parks department.
Members of the school's booster club quickly started to brainstorm possible practice spaces, said Chad Simpson, whose 11-year-old daughter competes with the club and whose 12-year-old son practices recreationally.
But after a recent quarterly meeting, prospects looked grim.
"They decided to kick out all of us little clubs that are taking up space," Simpson said. "They've got a really good program, but it's sad."
The club will use Robinson as long as it can, Dirks said. Parks and Recreation is expanding as well, so Dirks wants to see the department build a facility that could house the gymnastics club.
Team members are planning a performance day for donations Aug. 7 in honor of National Gymnastics Day. Details of the event have not been finalized.
Copyright 2018 The Lawrence Journal-World. All rights reserved. This material may not be published, broadcast, rewritten or redistributed. We strive to uphold our values for every story published.