Talley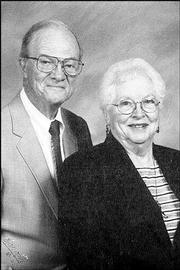 Harry and Marge Talley celebrated their 60th wedding anniversary with a family dinner.
Harry Talley and Marge Green were married Jan. 8, 1944, in Kansas City, Kan. Marge is a homemaker. Harry retired from the electrical engineering faculty at Kansas University.
Their children are Susan Guthrie and Dennis Talley, both of Lawrence. They have five grandchildren and a great-grandchild.
Deay
Raymond and Laverne Deay, Wellsville, will celebrate their 50th wedding anniversary with a family dinner and trip to McAllen, Texas.
Raymond Deay and Laverne Kalb were married Jan. 24, 1954, at the First Methodist Church in Baldwin.
They are both Baldwin High School graduates. Raymond served with the U.S. Navy in Hawaii. After military service, he worked for Penny's Ready-Mix Concrete Co. and as a farmer. He continues to work on the farm.
Laverne attended Kansas University and later farmed with her husband. She recently worked for Amarr Garage Door Co. She is employed by Baldwin school district.
Their children are Julie and Michael Sullivan, Overland Park, and Clint and Amy Deay, Wellsville. They have five grandchildren.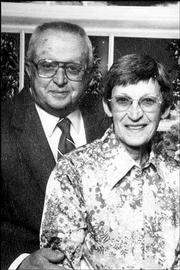 Copyright 2018 The Lawrence Journal-World. All rights reserved. This material may not be published, broadcast, rewritten or redistributed. We strive to uphold our values for every story published.