Remember the valentine box at school?
It was probably a shoebox covered with red paper and decorated with lace doilies. You gave a valentine to the teacher and to each child in the class.
By the 1950s, some valentines were expensive "mechanicals" with moving parts. Some were romantic, trimmed cutouts, but many of them were sold in a box. Cards for children were made by Whitman Publishing Co. of Racine, Wis., Hallmark of Kansas City, Mo., and American Greetings of Cleveland. Dime stores sold small boxes with 25 different cards. There was one for the teacher and 24 for the class. A box sold for 29 cents.
These clever cutouts now sell to collectors for a few dollars each. Old valentines can be dated by their design, the clothes worn by the children pictured, or the age and type of a pictured car or train. Cards made before the 1940s were usually printed in Germany and marked with that country's name. The most expensive valentines today are the large, elaborate, often lace-trimmed cards made in the 19th century. They can cost hundreds of dollars each.
I have a 4-foot-high white-enamel-painted steel icebox. It's the kind that held a block of ice to keep food cold. There are two sections inside. The top section has another door. The lower section is open. A label on the back reads "Bensinger Outfitting Co. Inc., Largest Home Furnishers in the South, Louisville, Ky."
Electric refrigerators for the home were introduced about 1920. But many families, especially those who lived in small towns or rural areas, continued using iceboxes into the 1940s. The upper section of your icebox held a large block of ice. Food was stored in the lower section. Dozens of companies manufactured iceboxes. The blocks of ice were delivered by local "icemen." Some iceboxes were much larger than yours and had wooden exteriors. Iceboxes sell for $50 or more, depending on the cabinet.
In the late 1960s, my aunt gave me a set of 16 clear-glass etched goblets that her family had owned since the 1870s. The etching is a fine, tight swirl about a half-inch wide, just below the top edge of the glass. The family story is that President James A. Garfield gave the glasses to my aunt's parents, who worked at Lawnfield, Garfield's home in Mentor, Ohio. Does the story increase the set's value?
James Garfield purchased Lawnfield in 1876. He was elected president in 1880, but was assassinated in 1881. His family retained possession of his Mentor home until 1936, when it was donated to the Western Reserve Historical Society. The glasses could not have been given to your family by President Garfield himself. The decoration you describe is a "needle etching," made by mechanically operated steel needles. This type of etching was not produced until about 1910.
I am looking for information about a small pottery teapot that my mother stored away years ago. It is glazed black and painted with pink and orange flower sprigs. Around the removable lid are the words "For England and Democracy." On the bottom is a mark made up of a knotted rope, the British flag, a standing lion and the words "World War II, Made in England, Escorted to U.S.A. by Royal Navy."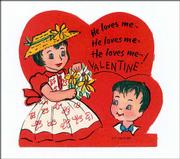 Small pottery teapots like yours, with the same words on the lid and the same mark on the bottom, regularly come up for auction on the Internet. Their decorations vary, but they sell for about $50 each. The pretzel-shaped knotted-rope mark is a traditional one, used since the mid-1800s by many potteries in Staffordshire, England. These potteries normally marked their initials within the knot. The teapots were probably produced by several Staffordshire potteries beginning in 1939, the year the war started. That's also when the term "World War II" was first used. The teapots apparently were sold in the United States to raise money for the British war effort.
I inherited an Armstrong Perc-O-Grille from my 101-year-old great-aunt. It is a single tabletop appliance that can perk a pot of coffee, grill an egg and make toast, all at the same time. I have the original instructions. The appliance is in mint condition. When was it made?
In the early days of electric appliances -- the second decade of the 20th century -- manufacturers thought consumers would be more interested in buying a machine that did more than one thing. So, you could find combination lamp-grills or toaster-grills. Your triple appliance was introduced in 1918 by Armstrong Appliance Corp. of New York City and Huntington, W.Va. It originally sold for $9.
Tip
Old, authentic carousel figures almost always have glass eyes or realistic horse-shaped eyes. Reproductions have human-shaped eyes, either Asian or Caucasian.
---
- The Kovels answer as many questions as possible through the column. By sending a letter with a question, you give full permission for its use in the column or any other Kovel forum. Names and addresses will not be published. We cannot guarantee the return of any photograph, but if a stamped envelope is included, we will try. The volume of mail makes personal answers or appraisals impossible. Write to Kovels, (name of your newspaper), King Features Syndicate, 888 Seventh Ave., New York, N.Y. 10019.
Copyright 2018 The Lawrence Journal-World. All rights reserved. This material may not be published, broadcast, rewritten or redistributed. We strive to uphold our values for every story published.