Boston — Like many Americans, Michael Prince worries about the economic impact of "offshoring," the trend of sending information-technology jobs to countries like India and the Philippines.
But politics isn't why Prince isn't exporting info-tech work at his own company. The information technology chief at retail chain Burlington Coat Factory simply isn't convinced it's good business.
"I'm always under pressure to squeeze out savings," said Prince, who supervises a staff of about 180 that keeps the Burlington, N.J., company and its 300-plus stores humming. "But you can work cheap, or you can work smart."
Nobody's arguing that the migration of tech jobs to countries that offer skilled workers and cheap wages is simply a fad. Forrester Research predicts at least 3.3 million white-collar jobs and $136 billion in wages will leave the United States by 2015.
For businesses, the appeal is undeniable. Thanks to the Internet, jobs like software development and systems maintenance can be handled in countries where workers are well-trained and speak English, but command about one-sixth the wages of an American worker.
But as the offshoring wave breaks around them, some executives like Prince are holding firm, insisting it isn't the panacea.
"It's absolutely cheaper," said Jim Burdiss, the chief information officer at Smurfit-Stone Container Corp., a Chicago-based manufacturer of paper packaging products that has eschewed sending tech work offshore. "But you have to look at the risk associated with it, both geopolitical as well as the morale factor with your employees."
Experts say plenty of companies are handling offshoring well and reaping genuine rewards.
But many of the well-doers are big, information technology-heavy companies like General Electric and Citigroup. They have been at it for years and have taken things slowly. They also have huge economies of scale, whereas Burdiss said the math simply didn't add up for his smaller company.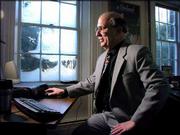 Not so trendy
There is some evidence of a slowdown in outsourcing, the more general trend of which tech offshoring is a subset.
A recent survey by TPI Inc., an outsourcing advisory firm, found that the biggest outsourcing contracts ($200 million and up) were flat in 2003 at $55.7 billion, while the number of smaller contracts fell.
Peter Allen, a TPI managing director, said that when clients ask for advice on outsourcing, 30 percent of the time he advises against it.
Many companies have already had a bad experience.
In a survey conducted by DiamondCluster, a Chicago consulting firm, 78 percent reported having prematurely ended at least one outsourcing contract. Because it's a hot political topic, those failures tend to attract particular attention when they involve offshoring; investment bank Lehman Brothers and Dell Computer Corp. have been in headlines after moving call-center work back to the United States.
"It's amazing under economic pressures how many folks will jump and look for the silver bullet, and later it doesn't turn out to be what they thought it was going to be," said Chris Disher, a vice president at Booz Allen Hamilton, a management consulting firm.
Cultural differences costly
In some industries, like accounting and drug development, worries about how U.S. regulators will respond have slowed offshoring, said Christopher Koch, executive editor of CIO magazine, a publication for corporate information officers. Similarly, defense contractors face rules limiting involvement by foreign nationals in some projects.
But the more common problems relate to communications -- and not just trouble understanding accents. Experts say companies often fail to anticipate how much money and energy they'll spend dealing with cultural differences.
"Companies look at offshore and see the salary difference and say, 'Wow, the salary difference is 90 percent,'" said Atul Vashistha, chief executive of outsourcing advisory firm neoIT. "What they really forget is that there's other investments that they have to make -- investments in training, in cultural understanding on both sides."
With those costs, many analysts put the real savings at 20 percent to 40 percent.
Most importantly, however, experts say many companies fail to anticipate the way offshoring will affect their own companies. Many are structured to do their own work, not oversee it elsewhere, and too sudden a shift can do more harm than good.
"You get renegade business units that decide the outsourced services don't meet their needs," TPI's Allen said. "They end up creating shadow organizations and you have redundancies. We see this over and over."
Indeed, Prince, the Burlington Coat Factory executive, said he wanted his info-tech staff to know his entire business, and the only way to learn it was to be fully involved in all facets.
Prince and Burdiss aren't yet persuaded that kind of rapport is possible with an outside vendor -- especially one half a world away. And the last thing they want is to farm out the work and then do it anyway.
"Right now, it's the 'in' thing to do, and on the surface it appears there's a significant savings," Burdiss said. "But I'll be interested to see three years from now whether the companies doing this think they're saving millions, whether they achieve that because of rework."
But the consultants also say companies who refuse to at least consider offshoring do so at their peril.
Given the sheer magnitude of the potential savings, cost-cutting pressure on executives like Burdiss won't let up. Earlier this month, Smurfit-Stone announced plans to close four plants and cut 315 jobs, or 1 percent of its work force.
Copyright 2018 The Associated Press. All rights reserved. This material may not be published, broadcast, rewritten or redistributed. We strive to uphold our values for every story published.