Topeka — In the state of Washington and many other states, the public knows right up to Election Day who is contributing how much to candidates.
"They are able to follow the money," said Vickie Rippie, executive director of the Washington Public Disclosure Commission. "It's definitely helpful. Voters have a better idea about who is supporting the campaign and whether those supporters' values are shared by the voter."
Not so in Kansas.
In Kansas, political donations made during the height of election season fall into a black hole of nondisclosure, staying secret until months after the election is over -- and in some cases forever.
The lax laws brought Kansas an "F" in a recent nationwide survey of campaign finance disclosure laws.
And the suspicions raised by campaign funding in the Republican Party primary earlier this month are certain to linger for years.
"What I've found is that when you hide something, the story is much greater than when you disclose it," said Robert Stern, president of the Center for Governmental Studies, a Los Angeles-based group that has recommended a number of changes to state campaign finance laws.
Moderates vs. conservatives
In the intraparty war of Kansas' dominant Republican Party, monied special-interest groups backing the separate wings -- conservatives and moderates -- were active in the days before the Aug. 3 primary.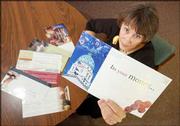 But most of the information pertaining to how those groups got their money and how they spent it won't be known until the next deadline to file a campaign finance report, which is Oct. 25 -- months after the information would have been relevant to voters.
A newly opened Kansas chapter of the Washington, D.C., anti-tax group called Club for Growth clobbered three incumbent moderate Republican legislators who had supported tax increases.
Another D.C. group with a new Kansas address, Americans for Prosperity, helped elect nine other anti-tax legislators through so-called "issue ads" that touted a no-tax philosophy. The costs and names of contributors who bankrolled that effort with tax-deductible donations will never have to be revealed under current campaign-finance laws.
The moderates were busy, too.
A new group called Kansans for a Moderate Government spent what appears to be -- based on campaign mailings in several legislative races -- thousands of dollars in the primary campaign. But its July 26 campaign finance report showed it had only one $250 donation from Jack Ranson, a high-profile moderate Republican from Wichita, whose wife, Pat, is vice chairwoman of the state party and a former state senator.
Jack Ranson said he didn't know much about Kansans for a Moderate Government, but that he was asked to contribute by a friend whom he declined to identify. He said he understood the group was "anti-religious right."
The group's chairwoman, Lacey Garlow, referred questions about Kansans for a Moderate Government to the group's treasurer, Jennifer Wright, who couldn't be reached for comment.
Ranson also was treasurer of another campaign funding organization called Responsible Republicans of Kansas Inc., which reported it had $6,793 to spend one week before the primary.
But the biggest cash-cows for moderate Republicans -- at least based on the pre-election finance reports -- were Johnson County Republicans for Education and the Greater Kansas City Chamber of Commerce political action committee, based in Kansas City, Mo.
Johnson County Republicans for Education was funded mostly by moderate Republicans and $20,000 from the Greater Kansas City Chamber of Commerce PAC.
The Johnson County group gave $500 to $1,000 to each of more than a dozen moderate Republicans, and showed it had $48,157 available to spend one week before the primary.
The Greater Kansas City Chamber of Commerce PAC was funded by high-dollar Missouri business interests and spent $38,000 on legislative candidates in Kansas and Missouri. The Kansas candidates who received donations were mostly moderate Republicans, though the group did donate some funds to two conservative incumbents in the state Senate.
But how much did all these groups raise between July 26 and the primary, how much did they spend, and who got the money? In Kansas, that information is unknown.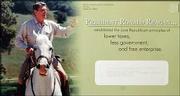 Let the sunshine in
Many of the donations kept secret forever or whose disclosure is delayed in Kansas are open to the public in two dozen other states around the country, and are disclosed before the election.
The Center for Governmental Studies has developed "model legislation" for states to consider to provide disclosure of campaign finance information.
The legislation would require the following:
Reporting of occupations and employers of donors (Kansas law requires the reporting of contributors for donations of $150 or more, but a look at recent campaign finance reports shows that law is frequently ignored).

Disclosure of so-called issue ads that cost more than $25,000 made 45 days before an election (Kansas has no reporting requirements for issue ads, which generally tout a certain candidate but do not directly tell voters who to vote for or against).
Electronic filing of campaign finance disclosure reports (Kansas doesn't require).
Itemized reporting of spending made to consultants, advertising agencies and similar firms (Kansas requires).
Candidates and campaign committees file daily reports electronically in the final days before the election (Kansas doesn't require).
Require reporting of all contributions above a certain threshold (Kansas' threshold is $50).
Stern, with the Center for Governmental Studies, said disclosure laws acted as a deterrent to special interests making large donations "if the interest is not a popular interest within the state."
But for increased reporting requirements to work, he said, the finance reports must be made easily accessible to the public by posting them on the Web.
Carol Williams, executive director of the Kansas Governmental Ethics Commission, said it might be time to reform the state's campaign finance laws. Controversies arising from the recent primaries are only the latest in a long line.
In 2002, Wichita abortion doctor George Tiller contributed more than $150,000 to try to defeat anti-abortion Republican Phill Kline, who won a close race for attorney general. Months earlier, during the GOP primary, Kline was the beneficiary of independent expenditures estimated at more than $250,000 by a pro-gun group called Law Enforcement Alliance of America, based in Falls Church, Va.
"Both sides have been burned, so you would think it would be an issue both sides could agree to. Disclosure is like sunshine, it's good medicine and needs to happen," Williams said.
Copyright 2018 The Lawrence Journal-World. All rights reserved. This material may not be published, broadcast, rewritten or redistributed. We strive to uphold our values for every story published.