Prom is fast approaching, and after the perfect dress is chosen, the next thing to do is accessorize. This is the one of the most enjoyable aspects to hunt for, but it can be difficult to pull your entire look together.
Here are several accessories that will make any dress sparkle:
Hair: To go for that princess look without wearing a tiara, glittery barrettes are a classic look without going too far. Sparkling butterfly or flower clips can be found to add style without overdoing a look.
Hairstylists can put these in for you if you bring it with you on the big day.





Jewelry: Chandelier earrings are always classic, but it is important to realize they may weigh down the night with throbbing ears. With any updo, these earrings will add sparkle and bring attention to the face. Longer, sleeker earrings elongate the neck. Glittering cocktail rings are subtle but add some extra bling-bling to your outfit. As for bracelets, anything can be added to match, but it is important to remember not to have too much on any one body part.
Purse: Clutches are simple and can carry those necessary items that no girl can leave home without. Details on these are big, especially flowers. Sewn patterns or extra sequins make carrying a clutch fun and not just work. If finding an exact color match with your dress is difficult, look for the color of your shoes or even for a spectacular contrasting color. Remember that not everything has to be the same color.
Ask Laura: Let Journal-World Teen Advisory Board fashionista Laura Parkinson solve your style dilemmas. Send your fashion questions to teens@ljworld.com and look for Laura's reply in upcoming editions of 18 & Under.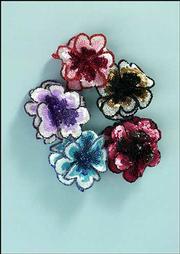 Copyright 2018 The Lawrence Journal-World. All rights reserved. This material may not be published, broadcast, rewritten or redistributed. We strive to uphold our values for every story published.