It's been an interesting 12 months for the U.S. Postal Service.
At year's end, the USPS released its annual Christmas religious stamp and four colorful nonreligious stamps, a repeat of the Hanukkah and Kwanzaa stamps, the Snowy Egret definitive, the Stop Family Violence semi-postal and the Dr. Seuss stamp.
Others issued earlier in the year were the Special Olympics stamps, go behind the scenes film-making stamp and the full-color 28-page Old Glory Prestige Booklet with its illustration showing the history of the American flag.
Soon a complete listing of the 2004 schedule with release dates, designs and background information will be available.
Youngsters starting a collection need advice about how to organize their stamps, what kinds of albums to use, how to acquire first-day covers, the condition of stamps and where to find them. When starting, regardless of age, you should protect your stamps so items don't get damaged or lost. You can attach your stamps to loose-leaf paper and place them in a three-ring binder or arrange them in a formal album.
The Stamp Fulfillment Services of the Postal Service has the 2003 stamps and other philatelic items. Call (800) STAMP-24 or contact the online Postal Store at www.usps.com/shop.
Once you get involved and interested in the hobby, consider joining a stamp club.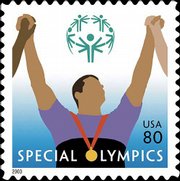 Copyright 2018 The Associated Press. All rights reserved. This material may not be published, broadcast, rewritten or redistributed. We strive to uphold our values for every story published.