New York — With spring breezes blowing in full force, one might catch a whiff of a sweet, airy smell.
Sure, it could be an early blooming flower, but, more likely, the scent is coming from someone's perfume.
"Floral fragrances never go out of style. They're the classic among fragrance trends, but this season's new scents are not the florals of past seasons," says Rochelle Bloom, president of the Fragrance Foundation.
"They (the new perfumes) are fruitier this time, there's a lot of use of orange, and grapefruit remains important."
"White" florals -- think jasmine and peony -- also take a turn in the spotlight thanks to their dewy, clean and crisp notes while maintaining a sweet smell, Bloom says.
The Fragrance Foundation is the nonprofit, educational arm of the fragrance industry. It was created in 1949 by industry leaders affiliated with Elizabeth Arden, Coty, Guerlain, Helena Rubenstein, Chanel and Parfums Weil to develop educational programs about the importance and pleasures of fragrance for the American public, who make up the largest fragrance market in the world.
The foundation recently published its trend report for spring and summer. It found that while many of the new perfumes are florals, as opposed to the Oriental scents that dominated fragrances in the late 1990s, the biggest "new" thing in the industry is retooling classics.
"It's good business to slightly alter a successful formula," Bloom explains.
It's a compromise in an industry in which the demand for new, high-profile launches is strong, but perfumes actually take a long time to catch on with consumers.
Creating lighter versions of these scents for summer and richer versions for winter, perfumers are able to court customers year-round while also appealing to their emotions.
Unlike most other areas of the beauty industry, neither fragrance development nor purchases are dictated by fashion trends, says Bloom. Instead, scents are chosen based on the feelings and images they evoke.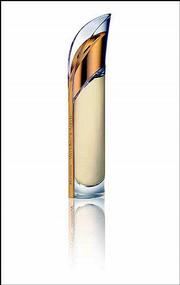 "Since Sept. 11, the classics are like comfort food. People want what they are familiar with and fragrance can help evoke warm and happy memories."
She adds: "Some women gravitate back to the perfume she wore at her wedding ... others want their mother's scent."
Bloom names Chanel No. 5, Estee Lauder's Pleasures and some fragrances from Christian Dior as examples of classics that have successfully bridged generations and also are expected to do well this season.
Among the new products that will take their place on store shelves are:
Pure Tiffany by Tiffany & Co. interprets "nature's gemstones," such as diamonds and pearls, using the scents of magnolia, Indian tuberose, lilac, jasmine and water lilies.
Van Cleef & Arpels' Murmure, with top notes of mandarin orange, freesia and white rose; middle notes of jasmine, orange blossom and cassie flower; and base notes of vanilla, Brazilian rosewood and cedar.
Immaculate by Michel Germain claims to be the first all-natural perfume in 120 years. Jasmine and rose oils give it its scent.
Jo Malone's Orange Blossom also features lemon grass, crushed clementine leaves and lilac.
Yves Saint Laurent Paris Premieres Roses Springtime Fragrance is a seasonal version of the Paris d'Yves Saint Laurent fragrance that emphasizes the white-petal alba rose, which is among the first types of roses to bloom each spring. Also from YSL, Nu is offered as an eau de toilette -- a lighter version of the perfume with a heart of white orchid, iris and jasmine.
Ralph Lauren Glamourous Daylight's five signature notes are pearl flower, kona plumeria (the tropical flower from the Hawaiian Kona coastline that are used in leis), Casablanca lily, siam wood and cashmere musk; and Ralph Lauren Romance Tender Notes adds tangerine and black currant to Romance's heart of water lilies and marigolds.
The House of Taylor introduces Gardenia by Elizabeth Taylor, based on the star's favorite flower. "Gardenias are the most sensual and feminine of flowers," says Taylor. "They make me feel warm and luxurious, like something wonderful is going to happen."
Floris of London says its new zesty Summer Limes actually is based on a citrus fragrance the company introduced in the late 19th century to cool and refresh people during summer's heat. Notes in the new product include lemon and lime zest, lime blossom and musk.
Copyright 2018 The Associated Press. All rights reserved. This material may not be published, broadcast, rewritten or redistributed. We strive to uphold our values for every story published.