Yong Kim still vividly remembers the invasion of his hometown by North Korean troops.
Yong, then 12, and his family had no warning that North Korean tanks would take over Seoul, South Korea.
"It was traumatic," he said. "We learned how terrible communism is, even though I was a kid. We were under their control for three months. Everybody was hiding and made to do hard labor. They took everybody on the street and made them work."
As the 53rd anniversary of the beginning of the Korean War approaches June 25, the Leawood resident is helping to honor the American veterans who helped his country fight communism. He is donating $30,000 to the proposed Korean War Memorial at Kansas University.
The memorial will honor the approximately 60 students, faculty and staff who died in the war.
"I want to make a point, that most Orient people really appreciate the Korean War," Yong said. "Otherwise (the region) would have all become communist. We sincerely appreciate those people who gave their lives to defend against communism."
Forgotten memorial
KU officials have been discussing a Korean War Memorial along Memorial Drive since 1990. The drive already includes the Kansas Union, which is a memorial to World War I veterans, the Campanile, which is a memorial to World War II veterans, and the Vietnam War Memorial.
"As we were working on a campus master plan, it became obvious that Memorial Drive was incomplete," said Jeff Weinberg, special assistant to Chancellor Robert Hemenway. "We didn't have a Korean War memorial, just like a lot of places in the United States don't."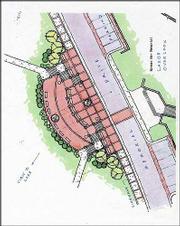 But the initial effort fizzled out after only $3,800 was collected for the project. It was resurrected last year by KU administrators, who designated a portion of football program sales to the cause.
Now, the memorial is planned for the north side of Memorial Drive, west of the Campanile. Though plans are preliminary, university architect Warren Corman said it would be a plaza overlooking Potter Lake and would include a tablet about the Korean War and a tablet with names of the victims.
Weinberg said the price tag is about $300,000. With Yong's gift, about $35,000 has been raised for the project.
"We're encouraged at this point," Weinberg said. "But we have a long way to go."
KU officials, including David Shulenburger, provost and executive vice chancellor, are expecting to receive another gift Friday as they attend a reception of KU alumni from Korea in Seoul. Weinberg said they did not yet know the amount of that gift.
Small price to pay
Yong, a prominent Kansas City businessman and leader in the Korean community, said he hoped his gift would lead to others from Koreans. Yong is founder and chairman of QMD International in Kansas City, Mo., an international trading company and manufacturer of steel components for household goods manufacturers. He also is chairman of Alterna-Med.com, an alternative health Web site.
Yong, 64, came to the United States in the early 1960s to study at Park College in Parkville, Mo., and later at Central Missouri State University in Warrensburg. His son, Jay, graduated from KU with degrees in biology in 1989 and pharmacy in 1990.
Yong said he still remembered the United Nations forces who walked through the streets of Seoul -- and had the greatest respect for those who didn't make it back to their home countries.
"I really appreciate those people who defended our freedom," he said. "This is small money, but I hope it will convince other people to give to the project."
KU officials would like to have the Korean War Memorial completed by fall 2004. The Kansas University Endowment Association has established a fund for the project. To donate, call Jerome Davies at 832-7460.
Copyright 2018 The Lawrence Journal-World. All rights reserved. This material may not be published, broadcast, rewritten or redistributed. We strive to uphold our values for every story published.