In past centuries, most chairs had four legs and a recognizable back. But designers since the 1950s have had new materials to work with, and hundreds of unusual-looking chairs have been designed.
Jorgen Hovelskov, a Danish designer, created the famous "Harp" chair. It was a form based on a Viking ship's bow section. The seat and back are made from rope, the chair from solid ash. The chair has just three legs. Its unusual shape is among the best designs of the 1960s.
How old is Cornish Ware? I have a set of blue-striped spice jars and mixing bowls that my mother brought with her as a bride in the 1940s.
Cornish Kitchen Ware is one of many types of pottery made by T.G. Green & Co., a pottery that can trace its history back to 1864 in Denby, England. By the 1920s -- perhaps even earlier -- the blue-and-white-banded kitchenware was an important line at the factory. In 1925 the company promoted Cornish Ware in modern shapes. Cornish Ware is still made by the pottery. The blue-and-white kitchen pieces were printed with words familiar to English cooks, like "biscuits" (cookies), "treacle," "dessicated cocoanut," "demerara sugar," "farola" and "mutton drippings"; and with some recognized in the United States, like "pepper," "macaroni," "coffee" and "ginger." More than 250 different names have been used on the kitchenwares. Rare or unknown names sell for high prices, up to $1,500. T.G. Green & Co. also made serving dishes, mixing bowls and full dinner services. There was limited production of Cornish Kitchen Ware in teal, navy, red, yellow, gold and black. It is a very popular collectible in England and is often offered for sale on the Internet.
I have a 4-inch silver spoon that my mother had since 1917. The spoon has the word "Jell-O" on the bowl. At the end of the handle, there's a molded design of a little girl eating a dish of Jell-O. I have contacted the Jell-O Museum in LeRoy, N.Y., and Kraft Foods, which owns the brand today. Neither could tell me anything about the spoon. Can you?
The child at the end of your spoon's handle was known as the "Jell-O Girl." She was introduced as an advertising logo in 1904, seven years after the gelatin dessert was given the name Jell-O. The first Jell-O Girl was a real 4-year-old whose photograph ran in ads. In 1908, illustrator Rose O'Neill, who created Kewpies, redesigned the girl logo. Jell-O was heavily advertised in national publications. Customers could order premiums -- often, small cookbooks -- by mailing in box tops and a small amount of money. Your souvenir spoon was another of these premiums. It would sell for about $50 to $75.
Several years ago, a friend gave us a countertop cabinet for Christmas. It has a wooden frame and measures about 12 inches high by 20 inches wide. Thirteen ceramic drawers in different sizes fit into the frame. Each one is labeled with a word in a language we can't identify, such as "koffie," "eieren," "suiker," "kaneel" and "meel." How was this cabinet used?
You have a spice chest made in the Netherlands. The words are Dutch and translate, in order, as: coffee, eggs, sugar, cinnamon and flour. The chest is designed to sit on the kitchen counter so that a cook has all the necessities close at hand. This type of spice chest became popular about 1900.
I paid $4 for an unusual music box at a Salvation Army store. It is a metal birdcage that's about 12 inches high. Inside the cage is a stuffed bird with real feathers. If you wind it up, the bird moves its head and sings a song. The bottom of the cage is a little pitted. Should I have it restored?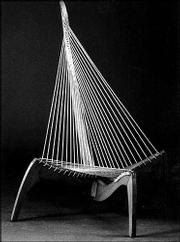 Find a professional to take a look at your music box. The fact that it works might make restoration a good idea. Music boxes like yours are called "bird-in-cage" or "bird-in-a-gilded-cage" automatons. Check the bottom of your box. Many antique ones are marked "Made in Germany." They were popular in the late 1800s. A professional could also tell whether yours is old or one of the more-recent reproductions. Bird-in-cage automatons that copy old styles are still being made in Germany.
My 2 1/2-inch ceramic perfume bottle looks like a sitting Kewpie. The mark on the bottom is "Germany 40." What is it worth?
Kewpie dolls and figurines were first made in 1911. They were based on the drawings of American illustrator Rose O'Neill (1874-1944). Perfume bottles like yours were made in Germany before World War II. Some are well-made; the quality of others is poor. If the arms, legs and facial features of your Kewpie bottle are well-defined and its painted facial features are crisp and clear, your bottle could sell for more than $100.
Tip
Don't cook acidic foods in copper pots unless they have a tin lining. The combination of acid and copper creates a poison.
Current prices
Current prices are recorded from antiques shows, flea markets, sales and auctions throughout the United States. Prices vary in different locations because of local economic conditions.
¢ Miniature doll bed, turned corner posts, maple-and-pine headboard, rope suspension, mattress, late 1800s, 21 x 12 x 12 inches, $250.
¢ Fulper vase, 3-handled, oval, dripping green glaze, 1930, impressed mark, 6 1/4 inches, $260.
¢ Coca-Cola pocket mirror, cardboard and glass, white cat with dark eyes, "Drink Coca-Cola in Bottles," Germany, 1925, 2 inches, $440.
¢ Georgene Raggedy Andy doll, "I Love You" printed in heart on chest, cloth head, black button eyes, red yarn hair, red-and-white-striped legs, 19 inches, $465.
¢ Appliquid quilt, North Carolina Lily, red, green calico, white ground, c. 1879, 81 x 82 inches, $510.
¢ Cast-aluminum roadster, chromelike finish, Faith Mfg. Co., 1930s, 11 inches, $525.
¢ Animation cel of Pluto and Salty the Seal from "Mickey and the Seal," 1948, Pluto balancing red ball on end of nose, Salty clapping, 6 3/4 x 9 3/8 inches, $612.
Copyright 2018 The Lawrence Journal-World. All rights reserved. This material may not be published, broadcast, rewritten or redistributed. We strive to uphold our values for every story published.