Wildlife photographer Bob Gress hopes his new book will make more Kansans realize they don't need to travel to California's redwood forest or Florida's Everglades to enjoy nature.
"Just because you live in Kansas doesn't mean you have to go somewhere else to find something appealing or unusual -- a lot of times it's right there in our own back yards," said Gress, one of the state's top wildlife photographers.
Gress, 51, knows Kansas wildlife. Originally from Axtell, he's been a naturalist for the city of Wichita's since 1979. His photographs have appeared in about a dozen coffee-table books and several magazines, including WildBird, Birder's World, National Wildlife Magazine and Kansas Wildlife and Parks Magazine.
Gress' new book, "Faces of the Great Plains: Prairie Wildlife," published by University Press of Kansas, features 150 of his color photographs.
"It's been out for about six weeks," said Gress, who will be in Lawrence today for a 5 p.m. book-signing at Oread Bookstore at the Kansas Union. The invitation-only event is part of the Kansas University bookstore's annual Faculty-Staff Appreciation Night.
Because the book is about the Great Plains, not all of the photographs were taken in Kansas.
The text, written by University of Nebraska biology professor Paul Johnsgard, looks at wildlife found in seven major habitats -- tallgrass, shortgrass and mixed-grass prairie, sandhills, shrubsteppes, forests and wetlands.
Though Gress' photographs celebrate the region's often-overlooked diversity, "Faces of the Great Plains: Prairie Wildlife" also serves as a warning.
"So much of what we have is disappearing," Gress said. "In the last 30 years, Eastern Meadowlark populations are down 53 percent; greater prairie chickens are down 60 percent; Henslow sparrow is down 93 percent."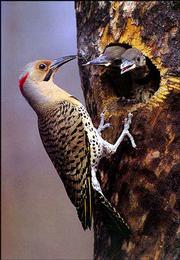 The culprit, Gress said, is land use. "We're managing tallgrass prairie like it's shortgrass prairie," he said. "Every spring, we burn the grasslands that used to burn naturally every four to six years. So now the grasshopper sparrow doesn't have a place to nest; its numbers are down 60 percent."
It's ironic, Gress said, that Kansans, like most Americans, tend to scold South Americans for not doing enough to preserve their region's rain forests.
"Look at what we've done to the prairie, it's the same thing," Gress said. "I just hope people will see this book and go, 'Hey, there are some really cool animals in the Great Plains. Wouldn't it be nice if our grandkids could see them as well?''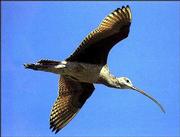 Copyright 2018 The Lawrence Journal-World. All rights reserved. This material may not be published, broadcast, rewritten or redistributed. We strive to uphold our values for every story published.