J.R. Giddens had hoped to avoid surgery on his left foot this summer.
He wasn't successful.
"You have to realize," said Giddens, Kansas University's freshman basketball guard from Oklahoma City who last week had surgery to repair a stress fracture, "one of my good friends is Keith Smith. He's the Colorado player who needed surgery, and the doctors operated on the wrong foot. They had to hold him out his whole senior season (in Putnam City, Okla.).
"Every time I see him at the gym, he's like, 'If you need surgery, you better hope they operate on the right foot.' After talking to him every day, it was like, 'Dang, I don't want surgery.'"
Giddens, who was slowed by a stress fracture the second half of his senior season at John Marshall High, agreed to surgery when informed by trusted doctor Calvin Johnson an operation would likely prevent a more serious injury in the future.
"The person doing the surgery was Dr. Johnson, who is a personal friend of mine and a great doctor. If I was to have any doctor in the world, I'd want him. So I was comfortable enough to have the surgery," Giddens said.
He also was very comfortable before undergoing an anesthetic for the operation.
"When I got to the room for the surgery, the doctors wrote 'yes' on my left foot," Giddens said with a laugh. "That reassured me they'd operate on the right foot."
Upon awakening from the surgery -- which involved inserting a small screw in Giddens' fifth metatarsal -- Giddens was told he'd miss five to six weeks of basketball and be back on the court sometime in September.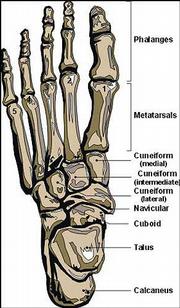 "It's a small screw that will stay in me the rest of my life. I've got a 'Wolverine foot' now," Giddens joked, comparing his new body part to the X-Men comic-book character. "It'll enhance my ability, not hurt it."
Giddens said rest and rehab might have taken care of his stress fracture, but ...
"There was a chance I could roll my ankle next season, and it'd break," Giddens said. "I might get a fastbreak jam and come down on the foot and it wouldn't hold and would break. I'd have to be icing my foot all the time because of the wear and tear of a long season.
"Now I should be like any other player. I won't have to ice it all the time. I don't think it'll take away from my jumping ability at all. The screw is on the side of the bone, not diagonal like I thought it'd be. It's not messing anything up, just helping me."
Being able to help the team is another reason Giddens decided to have the surgery rather than take his chances on rest and rehab.
"Next season I plan on playing and plan on doing things to help the team," Giddens said. "I wouldn't want to do it all year and then tournament time have my foot breaking. That would be unfair to my teammates. I've got to look at my future and the team's future. We're family and trying to win a national championship. I can't do that to my family."
Giddens, who has been undergoing bone-stimulation treatments since surgery, will hit rehab hard once he returns to KU in a week or so for the start of the school year.
"It's still sore, a little tender," said Giddens, who suffered the stress fracture after coming down hard on his foot after driving down the middle of the lane and dunking during his senior season. He reinjured it in a dunk contest at the McDonald's All America game.
"But everything is fine. I'll be 100 percent weeks before the start of practice (Oct. 17)," he said.

Giddens gives kudos to his doctor: "He has taken care of all of my injuries in life. When I was in high school, I was playing baseball and dove for a ball in center field. I caught the ball and the right fielder collided with me. I broke my hand, and Dr. Johnson took care of it.
"My junior year before Nike camp where I had my 'breakout,' I injured my MCL, and he got me the best knee brace and medications and stuff. I was at the best therapy place in Oklahoma. Without Dr. Johnson, I don't know what I'd do."

Giddens on Jackson: Giddens said it about Midwest City power forward Darnell Jackson, one of Giddens' best friends who earlier this summer orally committed to KU: "Big D, that's my boy. He will bring heart to every game. Every rebound has to be his. He's a little Ben Wallace. By the time he gets to KU, he'll be a diaper dandy."

International relations: Giddens wanted to clarify comments he recently made about getting to know players from Yugoslavia, Puerto Rico, Brazil, Scandinavia and Africa at the Global Games in Dallas.
"Some people on the Internet were making it sound like I was saying something bad about them," Giddens said of the international opposition. "They were awesome. Sometimes you get a negative image of people from what you hear and read. I was trying to say they were wonderful. I got to meet people from different countries, different walks of life and became friends with them. I made a lot of friends and am thankful. We're all God's people, and I thank God I was able to meet so many from so many different countries."
Copyright 2018 The Lawrence Journal-World. All rights reserved. This material may not be published, broadcast, rewritten or redistributed. We strive to uphold our values for every story published.