Like homeowners who refinance their houses, many college graduates also stand to gain by consolidating their student loans and locking in the lowest interest rates on record.
The Federal Consolidation Loan program allows graduates to package all the federal loans they received to pay for their college education into a single loan at a fixed rate and, if they wish, extend the payback period.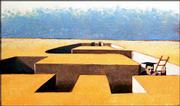 With today's consolidation rates for student loans as low as 3.5 percent for most of last May's graduates and just above 4 percent for those out of school more than six months, borrowers would be unwise not to at least consider refinancing college debt, experts say.
Parents who borrowed to pay for their child's education also can consolidate and lock in rates nearly 2 percentage points lower than those available last year.
Those who don't refinance are gambling that the interest on their variable-rate student loans the rates can change every July 1 will not rise significantly during the typical 10-year payback period.
Others, particularly those whose early-career incomes leave them on a tight budget, may be missing a chance to reduce their monthly payments to more affordable levels by extending the repayment timetable beyond 10 years.
"We're saying: 'Students, get on the bandwagon,'" said Tom Mrozinski, who heads the student loan service center for Marshall & Ilsley Bank in Milwaukee. "I can't believe the rates would ever go below this."
For borrowers who graduated in May and are still in the six-month grace period before repayment begins, the rates are especially sweet. Under the consolidation program, grace-period borrowers who took out their loans after July 1, 1998, can pay back debt from virtually their entire four years in college at 3.5 percent.
Borrowers who have been out longer and are repaying their loans can consolidate them with a fixed-rate average based on a combination of the rates they are paying for loans taken out before July 1, 1998, and the 4.06 percent repayment rate for loans originated since that date. In many cases, that average will be less than 5 percent.
By comparison, the average rate on federal Stafford student loans has been 7.55 percent during the past 10 years, said Richard George, general counsel for Great Lakes Higher Education Guaranty Corp. in Madison, Wis.
The Stafford loan interest rate, which is adjusted according to the three-month Treasury bill rate at the last auction each May, is the base figure used to set the fixed rate in consolidations. The Stafford loan program is the biggest source of student loan money in the nation.
"We are definitely in historic territory with regard to student loan interest rates," said Patricia Scherschel, consolidation product executive for Sallie Mae, the country's No. 1 buyer and manager of education loans.
Cost is climbing
With college becoming more expensive the average national cost of tuition, fees, room and board last year was about $9,000 at public four-year schools and $23,600 at private colleges student loans are crucial to enabling many students to attend. Sixty percent of undergraduates at four-year colleges borrow to help pay for their education, and 66 percent at private schools need student loans, George said.
Bundling federal loans from college and refinancing them at today's low rates over a longer term than 10 years makes sense for a lot of students just getting started on their careers, some experts say.
"They'll pay more interest over time, but if that lower payment makes it easier for them to meet their monthly budget needs, pay for child care, pay down high-rate credit-card debt, then that's a very good use of those Federal Consolidation Loan programs," Scherschel said.
According to Sallie Mae, a graduate with $12,500 in student loan debt who consolidates at an interest rate of 4.25 percent would pay $94 a month over 15 years instead of $128 a month over the standard 10-year repayment period at the same interest rate. Projected comparisons are difficult to make because payback interest rates will vary over time if they aren't consolidated.
College loans are unique to each borrower, depending on how much and when the student or parents borrowed, and the borrower's income after graduation.
"Consolidation loans are essentially a custom fit," Scherschel said.
An increasing number of graduates are asking whether refinancing at a fixed rate would benefit them, said Triena Bodart, assistant director of the student financial aid office at the University of Wisconsin at Milwaukee.
Students provide examples
One recent graduate considering consolidation is Brian Konop, 23, who received a diploma in finance and marketing from the University of Wisconsin at Madison last December. Konop, now an employee of Strong Capital Management in Menomonee Falls, Wis., said he figures consolidating at a fixed rate could save him $1,000 or so in interest over the payback period on his $10,000 in student loans.
But Konop, who may be more financially astute than many new graduates, plans to wait until next spring's Treasury auction to see if the rate will drop even further on July 1.
"We're already at pretty much an all-time low. But you never know. There's a lot of uncertainty in the world right now, and if interest rates do go down, you'd like to be able to take advantage of that when the time comes," Konop said.
The situation is more urgent for those who graduated last May and are still in the six-month grace period before repayment begins. They have only until this fall if they want to lock in today's historically low grace-period rate.
"If we do the consolidation before their grace period ends, their whole student loan for the whole time they were going to college is going to be at 3.5 percent," said Bernice E. Porath, student loan coordinator for Marshall & Ilsley Bank.
Keyimani Alford, who graduated from UW-Milwaukee in May, is a likely candidate for consolidation.
"I haven't put a pencil to it yet, but it's something I'm looking into doing very soon," said Alford, 23, who estimated his student loan debt at between $22,000 and $25,000. "By this interest being as low as it is, I believe it's a good opportunity for us grads to try to save some money."
Students can take other steps to make consolidated loans even lower.
Sallie Mae said eligible borrowers with a balance of at least $10,000 can receive a rate discount of 1 percentage point after making their first 48 monthly payments on time.
Experts say the best place for students or parents to start investigating whether consolidation is right for them is with the lender that sends their loan statements. Sallie Mae, Great Lakes Higher Education Corp., banks and credit unions that make student loans and college financial aid offices also can help.
Copyright 2017 The Lawrence Journal-World. All rights reserved. This material may not be published, broadcast, rewritten or redistributed. We strive to uphold our values for every story published.