Photography is history in the making.
A tribute to the photographers who provided compelling images in both black and white and color is featured on a new pane of 20 37-cent U.S. stamps for release June 13. The title of this special pane is "Masters of American Photography."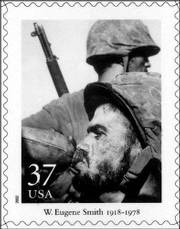 Depicted are many of the major themes and events in U.S. history immigration, the Great Depression, World War II, to mention a few. Examples include portrait, documentary, landscape and fine art.
As an added reward, the pane displays a black and white photo (made in 1888 or l889) by William Henry Jackson, or one of his assistants. It shows a photographer using a mammoth-plate camera balanced atop Overhanging Rock, about 3,200 feet above Yosemite Valley. Jackson was noted for his landscapes of the American West.
The photographers have one photo illustrated on each stamp. They are Timothy H. O'Sullivan, Carleton E. Watkins, Gertrude Kasebier, Lewis W. Hine, Alvin Langdon Coburn, Alfred Stieglitz, Man Ray, Edward Weston, James VanDerZee, Dorothea Lange, Walker Evans, W. Eugene Smith, Paul Straid, Ansel Adams, Imogen Cunningham, Andre Kertesz, Garry Winograd, Minor White, Sands Southworth and Josiah Johnson Hawes.
Ceremonies for the "Masters of American Photography" will be at the Museum of Photographic Arts on June 13.
Copyright 2017 The Associated Press. All rights reserved. This material may not be published, broadcast, rewritten or redistributed. We strive to uphold our values for every story published.