New York — Fashion logic says trends move from east to west, with New York declaring itself the nation's fashion capital, assuming the rest of the country will follow its lead.
But denim jeans, surf duds and racy swimsuits prove that style is a two-way street.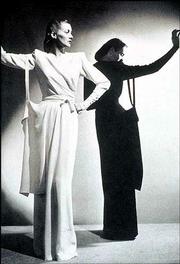 "For decades, California has been the most important fashion influence of the 20th century," reads the introduction of a new book by Marian Hall called "California Fashion" (Abrams).
It continues: "How odd that almost no one admitted it certainly not the French, certainly not New York's Seventh Avenue. But the fact remains that more people dress in styles rooted in California than styles born almost anywhere else."
The difference between West Coast designers and the rest of the fashion world is the consideration given to lifestyle, according to Hall, recently interviewed by phone from her home in Malibu, Calif.
"California fashion is influenced more by lifestyle and climate than anything else," she says. "It meets our needs but also the needs in New York and Paris."
The peasant look that is popular this summer grew its roots in the San Francisco neighborhood of Haight Ashbury during the late 1960s; and the basic jeans and T-shirts from Juicy Couture, a favorite label among today's starlets, reflect the daily routine of young women who go from the gym to the store to work.
There even are surf stores in Paris, notes Hall.
Fred Cole, the revolutionary swimwear designer, was among the first to put California fashion on the map with his bare-leg, dipped-back suits. They reinforced the message that the West Coast was a place for casual, fun clothes made for easy living. It also helped that Hollywood stars themselves were fans of the look and photographs of actresses frolicking at the beach routinely appeared in movie magazines.
Movie stars, unlike runway models, have the ability to connect to consumers while also being placed on a pedestal, observes Jane Trapnell Marino, guest curator at the new exhibit "Adrian: American Glamour" at the Metropolitan Museum of Art in New York.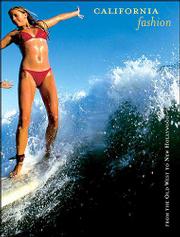 Gilbert Adrian was MGM's top costume designer through the 1930s and early '40s. He was known for his attention to detail a la Parisian couture but added an American sensibility, Marino explains.
"Greta Garbo at her most exotic was more accessible than any Paris fashion figure. There was a (movie) theater in every small town while only a small circle of Vogue and Harper's Bazaar readers," she says.
The ruffled and poufed gown Joan Crawford wore in "Letty Lynton" spurred hundreds of imitations. Macy's sold thousands of copies and even Sears, Roebuck and Co. did a $1.99 version albeit in red-and-white gingham.
Filmmakers generally stayed away from New York and European runway trends because the lag time between the styles' debut and a movie's debut would make the outfits seem outdated, Marino says. "Studio designers had to create timeless, stylish fashion, not trendy."
When Adrian left the studio to concentrate on retail customers, he maintained the same principle. Marino says that in preparation for the exhibit, a woman offered her an original Adrian suit that she had kept for more than five decades and wore it most recently to her 80th birthday party.
Marino says American women also loved the big white collars Garbo wore in "Queen Christina" because they were an affordable and flattering adornment.
And, she says, when the "fashion world" was enchanted with the New Look Christian Dior offered after World War II, Adrian fought it. He thought the sloping shoulders and padded hips was ugly, insulting and impractical for women, according to Marino, so he offered as an alternative the shoulder-pad suits with nipped waists that he used to flatter Crawford's feminine figure.
Copyright 2018 The Associated Press. All rights reserved. This material may not be published, broadcast, rewritten or redistributed. We strive to uphold our values for every story published.