For a handful of people in Lawrence and Kansas City, practicing Falun Gong is as simple as gathering in a park to exercise and meditate.
But for millions of practitioners in China, where the spiritual movement originated in 1992, adherence to Falun Gong can be deadly.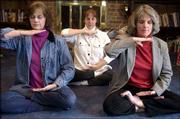 Overland Park resident David Snape said he finally had read enough about the persecution of Chinese Falun Gong practitioners. He flew last week to China to join 70 other practitioners from western countries to demonstrate in Beijing's Tiananmen Square.
"I felt very strongly about standing up and showing them that they're not alone, that people all over the world practice Falun Gong," said Snape, 33. "The way I'm looking at it, it's just like Martin Luther King said; an injustice anywhere is a threat to justice anywhere."
Falun Gong, adherents say, encourages truthfulness, benevolence and forbearance. Practitioners do special exercises and meditate.
Falun Gong supporters say Chinese President Jiang Zemin began ordering the persecution of Chinese Falun Gong practitioners in 1999 because China's 70 million-plus practitioners far outnumbered Communist Party members.
Since then, more than 100,000 Chinese Falun Gong practitioners have been arrested or detained. More than 20,000 have been sent to labor camps without trials; and at least 366 deaths through police torture have been confirmed, according to a Falun Gong Web site.
Snape had planned his China trip since November, when he saw video of another group of western practitioners protesting at Tiananmen. He scheduled a two-week vacation from his job at a telecommunications company, drew up a power of attorney and told his sister and a few close friends where he was going.
"I came to peace with the fact that I might not come back," he said. "I knew what the risks were. I felt like this was worth standing up for, despite the risks."
Snape made it just inside the square before he was detained by Chinese police and kept for about 20 hours with dozens of other protesters before being shipped out of the country on Friday.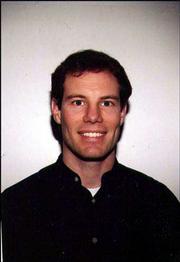 Cat Rooney, a Lawrence Falun Gong practitioner and friend of Snape's, said she was relieved he made it home.
"Anybody who goes over to do such a protest really puts their life in danger," Rooney said.
Snape and the other protesters never officially were arrested, but they were not allowed to leave or make phone calls.
"I escaped any beatings, but I know several people, both male and female, were beaten," he said. "Twenty-eight Americans came back on the same flight. A couple of them had black eyes, and their clothes were ripped."
Though Snape didn't get to hold up his "Falun Gong is Good" banner in Tiananmen, he said the trip was worthwhile.
"As long as the spotlight is shining on China, it will restrain them from doing worse things, like lining people up and shooting them," Snape said.
The Lawrence Falun Gong group has four practitioners who meet several times a week to exercise, meditate and study the spiritual principles of Falun Gong. Rooney said she hopes spring's warmer weather will draw more people to Centennial Park, where the group often exercises and meditates.
"There's a lot of people who have had miraculous health benefits from it," said Rooney, who's been practicing Falun Gong for 10 months and claims it helped ease her six-year bout with chronic fatigue and adrenal dysfunction. "Just like anything that's spiritual, you're calmer and more tranquil. You try to become a better person."
Copyright 2018 The Lawrence Journal-World. All rights reserved. This material may not be published, broadcast, rewritten or redistributed. We strive to uphold our values for every story published.