Washington — Four million tons of recycled sewage is being spread on suburban and rural fields across America each year, and the government has done too little research to ensure humans are safe from the viruses, bacteria and toxins in the sludge, an internal review concludes.
The investigation by the inspector general of the Environmental Protection Agency cites "gaps in the science" used to approve sludge recycling in the 1990s and says the agency has cut money, staff and oversight since then despite growing safety worries.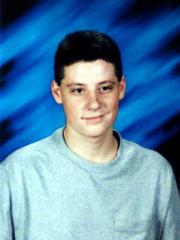 "The agency can neither investigate nor keep track of all of the complaints of adverse health affects that are reported," the internal watchdog wrote in a draft report obtained by The Associated Press.
EPA said Wednesday it has asked the National Research Council, a panel of distinguished scientists, to study any possible health concerns related to the sludge recycling.
"It has been quite awhile since we put a rule in place, and we've asked NRC to make recommendations and give us some advice," EPA Director of Wastewater and Management Mike Cook said Wednesday.
Cook said the agency had significantly cut money and staff for sludge oversight to deal with other clean water issues. He said the agency is now setting up a program to review compliance of sludge makers and users, and to review concerns in local communities ranging from odors to illness.
He stressed the EPA has no evidence to suggest sludge poses increased risks.
"We have thousand of workers in sewage treatment plants and handling biosolids all the time, every day. We have tens of thousands, if not hundreds of thousands, handling raw manure. There is no evidence these people are any sicker than the general population," he said.
The inspector general's report comes amid growing concerns among some states, communities and federal scientists that recycling of solidified sewage, known as sludge or biosolids, may not be as safe as thought when the government approved it in the mid-1990s.
EPA microbiologist David Lewis, a sludge critic, told a conference of scientists in November that his research into nine sludge-treated fields found nearby residents with irritated eyes, skin and airways who were 25 times more likely to contract S. aureus bacterial infections, a form of staph, than even high-risk hospital patients.
State health officials recently performed soil testing near Reading, Pa., where the 17-year-old son of Russell and Antoinette Pennock died in 1995. The Pennocks live across the street from a field treated with sludge.
Eight relatives or frequent visitors to the Pennock home suffered from multiple staphylococcal infections before the Daniel Pennock died from staphylococcal pneumonia, the family said. Staph is a bacterium that can reside in treated sludge but also appears in common dirt.
"We had repeated infections boils, sore throats, coughing but we had no clue as to what these infections were coming from," Russell Pennock said Wednesday. "We did not even know they were putting this stuff across the street. I wouldn't have bought the property. Now, there is no doubt in my mind, everything I know points to it."
Copyright 2018 The Associated Press. All rights reserved. This material may not be published, broadcast, rewritten or redistributed. We strive to uphold our values for every story published.