New York — The gazillions of choices women face at the beauty counter might be an example of having too much of a good thing.
Cosmetic Executive Women, an organization of 1,400 top beauty experts and industry representatives, aims to help consumers cut through the confusion with its Beauty Awards program. This year, the group chose products in 17 categories as "the best in beauty."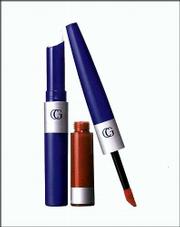 "Our goal is to make consumers' shopping experience easier," said Rita Mangan, the senior vice president of cosmetics at Federated Merchandising Group.
Hundreds of women, all members of Cosmetic Executive Women, gather on one night to test hundreds of products. It's sort of the ultimate in a girls' night out, she said.
Mangan said women are not driven to one brand or another but are drawn to effective, innovative products.
"What makes it or breaks it is if I decide there is room in my medicine cabinet for it," said Anne Marie Iverson, editor in chief of Seventeen magazine and a voter for all eight years of the awards program. "There needs to be a fun factor; an 'aha' factor that will make my life easier; and it has to stand out, make me look prettier."
Iverson also said that a good explanation of what a product does without getting too technical is an important factor in her decision.
If after all that two products seem to be locked in a tie, then she'll consider smell and touch.
Among the products that Iverson has encountered over the years, she said pore-cleaning strips were a real standout. She's still waiting for a mess-free, odor-free nail-polish remover.
This year's winners are:
Naturally Smooth Shave Minimizing Moisturizer by the Andrew Jergens Co. for bath or body treatment product.
Pond's Age Defying Cleansing Towelettes for facial cleanser or toner.
Estee Lauder's Advanced Night Repair Eye Recovery Complex for facial eye treatment.
Cle de Peau Beaute Intensive Mask Treatment for facial mask, peel or scrub.
Absolue, Absolute Replenishing Creme SPF 15 by Lancome Paris for facial moisturizer.
Crest Whitestrips for facial problem-solving product.
John Frieda Professional Hair Care's Beach Blonde Lemon Lights Fresh-Squeezed Highlighter for hair-care product.
John Frieda Professional Hair Care's Beach Blonde Sun Streaks Heat-Accelerated Highlighter for hair-coloring product.
Avon Products' Skin-So-Soft Bug Guard Plus Moisturizing Sunblock Lotion SPF 15 and Clinique Sun-Care Body Spray (tie) for sun product.
The Good Home Co.'s Laundry Fragrance in Beach House for home/environment scent.
Lancome Paris' Ampicils Panoramic Volume Mascara for makeup eye product.
Prescriptives Traceless Skin Responsive Tint for makeup face product.
Cover Girl Cosmetics' Outlast All-Day Lip Color for makeup lip product.
Shiseido The Makeup Eraser Pencil for makeup multipurpose product.
Olay Total Effects Cuticle & Nail Moisture Treatment for nail product.
Michael for Men by Michael Kors for men's scent.
Lancome Paris' Miracle for women's scent.
Copyright 2018 The Associated Press. All rights reserved. This material may not be published, broadcast, rewritten or redistributed. We strive to uphold our values for every story published.