Visit website 1631 Crescent Rd, Lawrence, KS 66044 Opens today at 8:30 a.m.
Photos / John Mark Miravalle, Instructor - School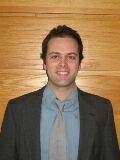 John-Mark Miravalle has studied theology at Franciscan University of Steubenville in Ohio, the Pontifical University of St. Thomas Aquinas in Rome, the Pontifical Faculty of the Immaculate Conception in Washington, D.C., and the Pontifical Faculty Regina Apostolorum in Rome. He recently obtained his doctorate in Sacred Theology at the Regina Apostolorum. He and his wife Jessica have one son.