Visit website 817 Massachusetts St., Lawrence, KS 66044 Open today until 5:30 p.m.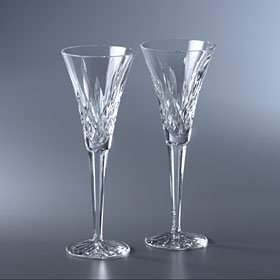 We carry a wide variety of styles and patterns of Waterford crystal.
Come in and look at our Lismore Toasting Flutes, sold as a pair.
So treasured and so timeless, the beauty of this pair of Lismore toasting flutes grows with love. Between the intricate diamond and wedge cuts and the perfect fit in your hands, you will enjoy using or giving them to celebrate special occasions.
We have a wide variety of waterford and crystal gifts. Please contacts us if we can assist you further with questions about this line.