Visit website 2001 Haskell Ave, Lawrence, KS 66046 Opens Friday at 8:30 a.m.
Services / Independent Living Skills Training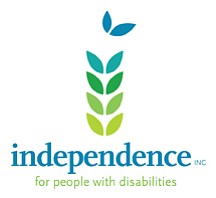 This service focuses on assisting people to develop the skills necessary for successful independent living. Examples include budgeting and shopping skills, communication and self advocacy, obtaining affordable and/or accessible housing, household management, meal planning and cooking. Group activities include: Cooking Club, Music Appreciation Group, Accessible Garden Group, GROOVE (Getting Ready for Outstanding Outcomes from Vibrant Exercise), and The Writers Corner.