Visit website 716 Massachusetts St, Lawrence, KS 66044 Opens Saturday at 10 a.m.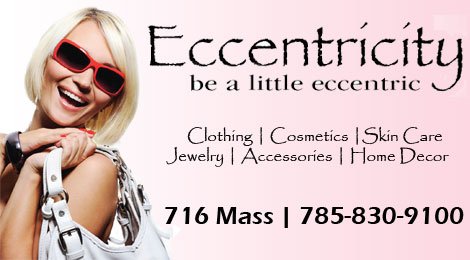 Details
This business appears in: Beauty Supplies, Skin Care, Featured Downtown Businesses, Home and Garden, Boutiques, Home Decor, Retail, Clothing, Gifts, Jewelry & Watches, Luggage & Accessories
Reviews
Rating: 5
Great place with cute clothes that are different than you find in most cookie cutter stores. Age appropriate, even into your 40's. A lot of great dresses, shirts, scarves, outer pieces to coordinate and fun jewelry to accessorize. The only place in Lawrence selling Bare Minerals makeup. Much more reasonable prices than a few door down AND a very helpful staff. Highly recommend.