Visit website 15810 Shawnee Mission Parkway, Suite B, Shawnee, KS 66217 Open today until 5:30 p.m.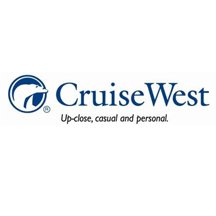 Get closer to the Alaska you've always dreamed about.
Whether on the bow nosing into the spray of a waterfall, watching a glacier calve or counting the barnacles on a whale tail, Cruise West helps you explore the Alaska of your dreams in up-close, casual and personal ways. Zodiac excursions in remote Alaskan inlets, free use of binoculars to watch a foraging bear, an included short excursion in every port. And new for 2010, our onboard compass and palate enrichment programs - stimulating lectures, intriguing conversations, and delicious taste sensations. Stop dreaming and start exploring with Cruise West.
Call us at 913-248-1627, or email pbollin@aaamissouri.com and find out about how you can save up to $200* when you book with a AAA Travel Professional.
Follow the link below to see Cruise Wests video on YouTube.
*savings are per cabin.