2005 E 19th Street, Lawrence, KS 66046 Open 24 hours.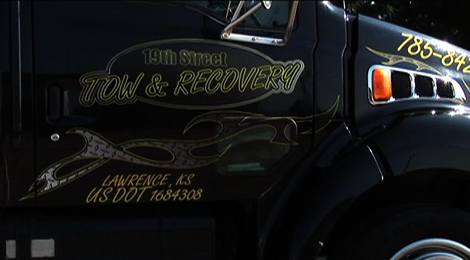 Reviews
Rating: 5
Great service! Car wouldn't start so my insurance called them for towing services and they arrived 20 min. earlier than planned, so that was good. Very nice, very professional employees and service!
Rating: 1
Crooks! $150 to tow (steal) my overheated car off the turnpike. It was only there long enough to get water and go back. I assume the highway patrol gets a portion of that. Highway robbery!!