Engagement
Berg and Sharp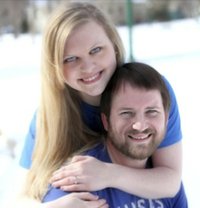 Dale and Cheri Berg of Lawrence are pleased to announce the engagement of their daughter, Sarah Grace Berg, to Michael James Sharp, son of Ron and Mille Sharp of Fort Scott, Kansas.
The future bride is a 2006 graduate of Lawrence Free State High School. She is currently attending the Mary Grimes School of Nursing and will graduate with her RN degree next fall. The future groom is a 2002 graduate of Fort Scott High School. He is currently attaining a degree in History, and is working as a Certified Medication Aid in Lawrence.
An August 2nd, 2014 wedding is planned at Plymouth Congregational Church in Lawrence.
Engagement
Miller and Lesser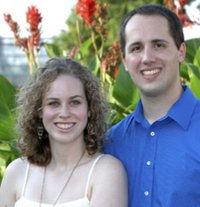 The engagement of Alyssa Miller and Adam Lesser is announced by their parents, Scott and Laura Miller, Hutchinson, and Christopher and Rita Lesser, Lecompton.
The wedding is planned for June 14 at Our Redeemer Lutheran Church in Hutchinson.
The bride-elect graduated from Buhler High School and attends Kansas State University, majoring in Dietetics and Nutrition and Health.
The bridegroom-elect graduated from Shawnee Heights High School, Topeka, and K-State with a degree in Secondary Education Science. He works at USD 305, Salina South High School.