Friday Game Prep with Matt Tait: Louisiana Tech
September 20, 2013
This chat has already taken place. Read the transcript below.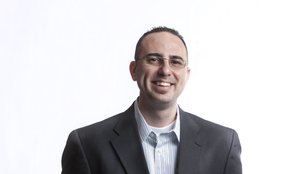 KUsports.com football beat writer Matt Tait previewed the Jayhawks' Game 3 match-up with Louisiana Tech, which is slated for 11 a.m. Saturday at Memorial Stadium. We'll do this every Friday of the season and we'll select the 10 best questions that pertain to the upcoming game for Matt to answer. If your question did not crack the Top 10 this week, be sure to try again next time.
Moderator:
Good afternoon everyone and thanks for joining us for another edition of Friday Game Prep with KU football beat writer Matt Tait. Good questions keep rolling in week after week so thanks for your contributions. Today, we'll go with the 10 best that pertain to Saturday's 11 a.m. kickoff against Louisiana Tech, which comes to Memorial Stadium 1-2 on the season.
Let's jump right in with the first question...
Will Coleman get some opportunities deep? How much more do you think we'll see Pierson/Bourbon out of the backfield?
Matt Tait:
My guess is that Rodriguez Coleman will be put into a position to succeed this week, given that it's his first start and the coaching staff would like to keep his confidence high.
His biggest strength is his speed, so if the opportunity is there to try Coleman deep a couple of times, I don't think they'll hesitate to throw that ball. But I also think they'll try to get him some easy, intermediate catches to get him into the flow of things so he can settle down.
Remember, this team is struggling with drops right now so I would bet that many of the passes thrown this weekend will be extremely high percentage throws so they can put those struggles behind them.
As for Pierson and Bourbon, I definitely think we'll see Tony get more carries this week. I'd say ideal numbers would be in the 5-8 range for carries and the 8-10 range for catches. I don't know that Bourbon will get a bunch of carries, but I do think he'll be involved more in the passing game, again with some high-percentage throws that help get the offense clicking.
pbs:
Given the talk generated by the new depth chart but the relative strength difference between LA Tech and Rice, comparing performance and success will be difficult. What will you be looking for to prove to you that these changes made and will make a real difference?
Matt Tait:
First, I think it's great that Coach Weis is willing to identify the problems and shake things up in an attempt to fix them -- especially this early. A lot of coaches would be too stubborn to do so at this point. So I think that's a good sign that things can get turned around.
As for your specific question, I think guys like Rodriguez Coleman and Trent Smiley and Riley Spencer deserve their shot to show if they can do better, but I'm going to be looking more at how the guys they replaced respond to the changes.
Will this move be the one that lights a fire under Jimmay Mundine and Justin McCay and will they hit the field with more focus and determination than ever before? If so, then I think you'll see (a) that the moves made were worth it and (b) that those guys will be right back into the mix in a hurry.
This much we know: The best players will play. KU does not have time to wait for guys to wake up and get themselves going so maybe this is what it'll take to speed up the process.
Terry Bradshaw, Fred Dean, and Willie Roaf are all alumni of LA Tech. If you could place any one of those three on the current KU roster in their prime, who would it be and why?
Matt Tait:
I like the creativity here and, for me, this is an easy answer: Willie Roaf.
KU's offensive line is awfully inexperienced right now and I think adding a veteran presence with major talent and good leadership skills would do wonders for that unit's ability to take steps forward.
I like KU's linemen. I really think they have the talent to play at this level, but with so many of them still new to D-I football, growing pains are inevitable.
Perhaps adding RT Riley Spencer into the mix will be a good thing for this group. He's a veteran guy who's been around the program for a long time and has been out on the field against some big-time opponents. Plus, he's huge. Spencer's not really the type of guy who will be a leader with his personality but maybe his play will speak for him.
What is the Saturday playing status of the La Tech starting quarterback and leading rusher? I understand both were mostly unavailable last week due to injuries.
Matt Tait:
At last check, both Scotty Young (QB) and Kenneth Dixon (RB) are probable for this weekend's game vs. Kansas.
Young has been dealing with a rib injury and that can be a really tough injury for quarterbacks to overcome. Not only does it bring some pain with pretty much any movement, but it also makes them incredibly vulnerable to getting hit. Ryan Higgins, a freshman, went in to replace Young last week and Weis said earlier this week that the Jayhawks would prepare for both guys.
I would expect Young to start, but you have to figure that his effectiveness will be somewhat limited because of the injury, would could mean advantage Kansas.
As for Dixon, he's been working through a knee injury and, for a running back, that's about as tough an injury as you can have. I don't know the severity of the injury, but you have to figure it's an issue. Tevin King — all 5-8, 160 pounds of him — is LA Tech's leading rusher, so not having Dixon won't be devastating, if he does not play, but he does add a different element to their rushing attack that King cannot give them.
I'd expect Dixon to try to go, as well, but, again, his injury likely will limit how effective he can be.
Neither injury is good news for an already struggling LA Tech offense, so the KU defense should be in position for a big game here.
Matt - We've read the interview Cliff's Notes and various quotes from players/coaches after the games, but what is the vibe you get when you are in the football facilities when you are in there after the loss last Saturday? Is there a sense of panic or a greater sense of urgency? Or, are they confident that things are still on track and are determined to prove it? Thanks again for all of your wonderful coverage!
Matt Tait:
Definitely a good question and one that I think a bunch of people are wondering about.
I can tell you this much, these guys were devastated by the loss to Rice because, as Coach Weis said, they went down there expecting to win not just hoping to win. From where I sit, that's a good sign. And it tells you all you need to know about their mindset.
I talked to about 10 guys this week and every one of them said they were not worried at all about things spiraling out of control and KU being sent on another sad ride toward a monster losing streak. The loss to Rice hurt them for sure, but they're all over it and they're ready to prove that they're a better team than they've shown in the first two weeks.
Talk is cheap. We all know that. But it's definitely worth noting that these guys are not panicking and do still believe that they can do some good things this season.
It's become my favorite sign off line when talking KU football, but it applies here as much as anywhere: Time will tell...
How many pigs would have to fly in order to get Charlie into the booth during games? While I would love to have somebody else calling the plays, I do not see him giving up those duties. A compromise might be to get him "above it all", watching from the booth. Then maybe he would notice his WRs standing around down field a little sooner.
Matt Tait:
It's not gonna happen, pigs flying or not. And, really, it can't. The head coach has to be down on the field and can't be up in the booth.
Weis has talked about how much easier it is to call plays from upstairs because of the better vision that you talked about and also because of the limited number of distractions up there, but I can't see any scenario in which he would go up there.
He's got eyes up there and they're communicating down to him everything he needs to know to make the best calls possible.
Right now, it's about finding something that KU can do well and then them doing that consistency. Last year it was the running game, but, even as good as that was, KU still went 1-11. That's why I think you're seeing Weis try to get the passing game going and I think that'll continue.
If we could magically use one, what injured / in-eligible player could we use the most right now? Nick Harwell, Marcus Jenkins-Moore, or Kevin Short?
Matt Tait:
Has to be Harwell, right? KU's offense is struggling and, in particular, the offense has had a tough time finding a go-to guy in the passing game. Harwell, with his proven track record and experience in big games, would easily be that guy and could help tremendously.
What happened happened so there's no point in crying about it, but that whole fiasco with not allowing him to be ready for this season is really hurting the KU offense right now. There's no guarantee that Harwell would be doing any better out there, but, based on his past performances, you have to think he would help tremendously.
As for the other guys, the defense has looked good and appears to be much improved. It certainly would be good to have both or either of those guys, but the guys who have filled in for them have done a solid job thus far and should continue to get better.
Will Trent Smiley be targeted in the passing game or will he be just used to improve blocking?
Matt Tait:
As the new starting tight end (at least for this week), I think Smiley will be given a chance to run the full spectrum of the offense and see what happens. That means, he'll block when he's asked to — something that's a huge strength of his — and he'll run routes when he's asked to. If he's open and Heaps sees him, the ball will come his way.
In other words, I don't think the KU offense will play 10 vs. 11 when Smiley's out there just because he's not known for catching passes. He deserves a shot to make plays and I think he'll get it.
In case you missed it, here's an article Jesse Newell did back in August about Smiley's focus on catching more balls this season...
http://www2.kusports.com/news/2013/sep/06/ku-tight-end-trent-smiley-hopes-little-things-add-/
How about a few over/unders?
Jake Heaps- 300 yards passing.
Heaps- 2 picks
Sims- 130 yards rushing
Pierson- 150 total yards
Offense- 5 dropped passes
Receptions- 18
Penalty yardage, KU- 60 yards
KO Return yardage- 110 yards
Total yards, LaTech- 250 yards
Defense- 3 picks
Defense- 5 sacks
Heeney- 15 tackles
And, any thoughts on who breaks out this week?
Matt Tait:
Wow. That's a lot of over/unders. Not sure how I did last week, but I'll keep throwing you my best guesses on these. Here goes:
Jake Heaps- 300 yards passing --- UNDER (212)
Heaps- 2 picks --- UNDER (0)
Sims- 130 yards rushing --- UNDER (119)
Pierson- 150 total yards --- UNDER (45 rushing, 90 receiving)
Offense- 5 dropped passes --- UNDER (1)
Receptions- 18 --- UNDER (I've got Heaps 15-of-22 this week)
Penalty yardage, KU- 60 yards --- UNDER (30, I think focus will be high)
KO Return yardage- 110 yards --- OVER (Return chances should go up)
Total yards, LaTech- 250 yards --- OVER (110 rushing, 175 passing)
Defense- 3 picks --- UNDER (1, McDonald again)
Defense- 5 sacks --- UNDER (4, bringing KU's season total to 2012 # of 10
Heeney- 15 tackles --- UNDER (11, I think he'll get more help this week)
And, any thoughts on who breaks out this week?
Offensively, I'll go with Brandon Bourbon. Bigger role should mean bigger things and I think he'll top 100 total yards and have a touchdown.
Defensively, I'm going to go with Michael Reynolds. He's off to a great start and I think he could have another big game and be out there for more than the 20-25 plays he got last week vs. Rice.

Will KU have more dropped passes or score more TD's against LA Tech?
Matt Tait:
I'll go with more touchdowns and not necessarily because I think the KU offense is going to light up the scoreboard, more because I think the Jayhawks' receivers are going to be really locked in.
They simply cannot have any drops this week if they want to move forward with any confidence and give fans any hope that this year could be different.
That's a lot of pressure to put on a team, but, at least in this case, I think that pressure, which will cause these guys to be really focused, will really help this offense.
Heaps hasn't been great this year, but he has put the ball on the money most of the time and these guys need to show up for him so that he can start taking the next steps in his evolution as KU's quarterback.
I'll be surprised if drops are a problem again this week.
Moderator:
Time for the bonus question! Thanks again to all of you for the wonderful questions and, remember, if your inquiry didn't make the cut this week, be sure to try again next time.
Given the play of our passing game, do you think 5-6 wins is unreasonable? If not, why? Why haven't we seen Charlie Weis use Tony Pierson like West Virginia used Austin? Would you describe Ben Heeney as a bear or a cougar (or any other animal) and why?
Matt Tait:
The loss to Rice certainly makes the idea of 5-6 wins look much tougher, but you never know. I predicted this team would win 5, but one of those was Rice so that immediately drops my guess to 4.
I do still think KU can and will win a couple of games in the Big 12, in part because this team is better but also because the league appears to be a little bit down. Who knows, though? There's a lot of time left in the season and a lot can still happen both good and bad for everybody.
As for Pierson, I think the best is still ahead for him and for what Weis and the playbook will allow him to do. It's still early and I think he'll be more and more involved each week as the season progresses. Remember, just because Tony is supremely talented and because the ball should go his way a lot more does not mean it's easy. Opposing defenses likely will pinpoint him as THE player to stop and that'll make life much tougher for him and the KU offense. That's where others have to step up and make plays elsewhere. That will allow him to run free a little more.
Finally, the question on Heeney... Bear and cougar are both decent descriptions but I really think Heeney is more in the mold of some sort of terminator or something like that. He's an animal, no doubt, but he's also an absolute machine and if the rest of the KU defense can start to play with his kind of tenacity this defense could really be something.
That's a wrap for this week! Thanks for the contributions and great questions, everyone. Enjoy the weekend and enjoy the game.