Friday Game Prep with Matt Tait: South Dakota
September 6, 2013
This chat has already taken place. Read the transcript below.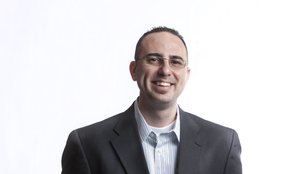 Through our new Friday Game Prep chat, KUsports.com football beat writer Matt Tait previewed the Jayhawks' upcoming match-up with South Dakota, which is slated for 6 p.m. Saturday at Memorial Stadium. We'll do this every Friday of the season and we'll select the 10 best questions that pertain to each upcoming game for Matt to answer.
Moderator:
Good morning and welcome to the first ever edition of Friday Game Prep with KU football beat writer Matt Tait. Thanks for joining us today as we look ahead to KU's season opener against South Dakota, set for 6 p.m. Saturday night.
As you may or may not have seen when you submitted your question, we'll do this each Friday and we'll pick the 10 best questions that pertain to that week's game. It won't be quite as long as the other chats we've done with Matt, but it will be much more focused.
So let's get started. If your question did not make the cut this week, be sure to try again next week. You never know what's going to get picked.
Here we go!
Let's play over/under, shall we?
- Jake Heaps TD throws: 2.5
- James Sims Carries: 20.5
- KU WR TD catches 1.5
- KU Defense Sacks: 2.5
- KU field goals longer than 35 yards: 1.5
- KU Defense points allowed: 17.5
- KU total points scored: 40.5

Matt Tait:
Nice pick for No. 1. You know how I like over/unders! Here we go.
- Jake Heaps TD throws: 2.5 — OVER
- James Sims Carries: 20.5 — UNDER
- KU WR TD catches 1.5 — UNDER (Pierson 1, Mundine 2, McCay 1)
- KU Defense Sacks: 2.5 — OVER
- KU field goals longer than 35 yards: 1.5 — UNDER
- KU Defense points allowed: 17.5 — UNDER
- KU total points scored: 40.5 — OVER
How about 41-13 for a final score?
Do you think our first play on offense will be a standard run, deep pass, short pass or something unusual? Please answer in the form of a percentage wheel.
Matt Tait:
I know this question got asked a few times, but using the percentage wheel in the phrasing was why we picked this one.
This much we know: Last season, KU coach Charlie Weis kicked things off with a little razzle dazzle on a deep pass from Dayne Crist to Kale Pick. Weis said he had that play called for months and chose it to fire up the home crowd.
It definitely would not surprise me if we saw something like that again tomorrow, BUT, since this team has an identity as a running team and James Sims may be its best player, a standard run to get Sims off to a good start also would not surprise me. That's part of the fun here, though, wondering what it's going to be.
Here's your wheel:
1. Standard Run - 50%
2. Something Unusual - 29%
3. Deep Pass - 12%%
4. Short Pass - 9%

Will a WR finally catch a touchdown pass on Saturday, or will the drought continue?
Matt Tait:
It had to be asked and we had to use it. But, given last year's struggles, it's a good question. I think the answer is yes and I think it'll be Justin McCay, which should make the home fans pretty happy given all of the talk about the chemistry between Heaps and McCay.
I like tight end Jimmay Mundine to be the star in the pass catching department in this one. I've got him for two touchdowns and 5 or 6 receptions.
One other guy to keep an eye on is transfer Rodriguez Coleman... If Heaps gets to show off his arm strength, it'll likely be on a go route to Coleman, who can fly.
How important do you think this game is to Charlie Weis compared to the rest of the schedule?
Matt Tait:
Good question, but if you've been around Weis at all you'll know the answer is easy: Very important.
He gave some pretty pointed comments earlier this week about how KU cannot afford to overlook anybody or save anything for future opponents.
Because of that and where the KU program is at the moment, every game for the Jayhawks is huge. Not only does this one give them a chance to get into the win column again — something that's been tough to come by for the past few seasons — but it also gives them a chance to gain some much-needed confidence, to prove to themselves that all the hard work paid off and to keep the fans feeling good about this season's potential.
I know this one does not have the appeal of the Rice game or a Big 12 game, but I can assure you that Weis is treating it like the biggest game of the season and expecting his players to do the same. After this one, the next game will be treated as the biggest game of the season and so on and so on.
That's just how he operates and I think it's exactly the attitude KU needs right now.

First off, Thank you very much for the year-round hard work you do for us KU Grid fans!
ALL things considered with the KU defense, which of these things do you think is most important to see out of the defense on Saturday, and why?
Assignment Sound - Organized - Speed - Nastiness
Matt Tait:
I like this question a lot — and not just because of the kind words. And I think all of those things are critical for this KU defense.
However, because I felt like they made major strides in being organized and assignment sound last season, I'm going to go with speed for this one. It's the opener, against an inferior opponent with whom there is absolutely no history. So I'll let it slide if there's no nastiness. That can come against future Big 12 foes or even next week in a revenge game against Rice.
But I think it's important for KU to show that it has upgraded its speed on defense because that will give fans (and the team) hope that they're closer to having what it takes to compete in the Big 12. Plus, in a game like this, speed can be one of the things that best illustrates the difference in levels from the Big 12 to the Missouri Valley Conference.
If you had one player that you would use the phrase "wait til they see this guy", who would it be and why? Also, if you had to say "this facet of the game had better be dominating this Saturday", which facet would that be and why?
Matt Tait:
I've said that a few times throughout the preseason and I think the answer is WR Rodriguez Coleman. The guy is an exceptional athlete, who can flat-out run and also can jump. He'll bring a dimension to the passing game that KU hasn't had for a few years and I think fans will quickly fall in love with him.
As for Part II of your question, I'll go with the obvious: The running game. I know KU's got a new offensive line, but running the ball is their bread and butter and they need to get off to a good start on the ground so that the momentum from last year's success in that area continues to fuel them.
How many fans to you expect to be in attendance? What do you think it will take for Memorial to see 50k again?
Matt Tait:
This one is always fun for me to speculate on because I have very little feel for how many people will show up. I know tons of fans have been eating up our football coverage for months, but will all of those fans show up to the game? Can they?
Because of the solid weather forecast and the excitement around Jake Heaps and some of these new guys, I think we'll see a solid crowd, maybe low 40s.
As for when they'll get to 50K again, obviously winning helps that. So imagine, for a minute, if KU takes care of its non-conference games and is 3-0 entering that Texas Tech game in the Big 12 opener the first weekend in October. That might get it close...
Who will be the player of the game on Defense and Offense at the end of the game?
Matt Tait:
We've got a repeat submitter here so we'll do 11 questions this week. Typically, we're just going to try to do one per person, but this is a solid question.
Offense: Jake Heaps. I think his completion percentage will be high and I think he'll toss a few touchdowns and get off to a great start. That's one reason I think it'll be Heaps, the other is because I think they'll spread out the carries a little making it harder for one running back to take the honor.
Defense: Ben Goodman. I'm excited to see what Goodman can do and I think he'll have a couple of sacks and be in on a bunch of tackles.
I love that you picked this team to go 5-7. At least us fans aren't the only ones with a little optimism. However, if KU comes out and completely dominates (as they should anyhow) and wins the game something like 63-0 while giving up less than 200 yards on defense, how much of a surprise will that be, and would that change your prediction for the rest of the season?
Matt Tait:
Good question. I really don't think there's any kind of positive outcome that could change my opinion. If KU rolls, I think it'll be because they should roll and whether that's 38-10 or 63-0 as you mentioned, a rout will be a rout.
The only thing that could give me pause about my prediction is if they struggle and only win by a couple of scores or, perhaps worse, give up a bunch of points.
South Dakota will come in here ready for a fight, but they're still nothing like what the Jayhawks will see in the Big 12, so I'm not going to put too much stock in an overwhelming outcome, should that be what happens.
What topic will most likely be lighting up the forums on Saturday night?
- Heaps amazing completion percentage
- Finally, some WRs that can get open
- What happened? This game was way too close!
- Our DL couldn't get any pressure against an FCS team?!?!
- What time do you pass out from heat stroke in the stands?
Matt Tait:
Tell ya what... I'll rank these instead of picking one, because I think it's possible that a couple of them could happen.
Here ya go, in order of most likely to least likely:
1. Heaps' amazing completion percentage -- he's very accurate and I think the offensive gameplan will be designed to showcase that.
2. Finally some WRs that can get open -- this kind of goes hand in hand with No. 1 but I think you'll like what you see from McCay, Coleman, Matthews and the rest.
3. Our DL couldn't get any pressure against an FCS team?!?! -- USD has a solid offensive line with some serious beef, so don't be surprised if these guys hold their own against KU's defense.
4. What happened? This game was way too close! -- I don't think that'll be the case, but until it happens, it's gotta be considered.
5. Let's hope that last one doesn't even come close to happening. Everybody enjoy yourselves out there and stay hydrated!!!
Moderator:
Last one here and then we'll go with our weekly, quirky bonus question!
Hey Matt,
Wondering how much D. Miller we'll see tomorrow? Are we in for more of what we saw in his first stint? And I'm expecting huge things from Stowers. I hope he improved as much as I hope. What is your take?
Matt Tait:
Miller's an interesting case right now and I, too, am wondering what kind of role he'll have early on.
Sims and Taylor Cox both had outstanding camps and both of those guys have the luxury of having been in the Weis offense for longer than Miller. That can't be overlooked.
Miller's got outstanding skills and will surely get plenty of work and flash that signature style of balance and power that he showed during his first stint at Kansas. But I don't expect him to take carries away from Sims or Cox any time soon.
As for Stowers, I think you'll be very surprised by this guy. He was injured a lot of last season and played very little. When he did play, he was just kind of out there. That won't be the case this year. You'll notice him and I think you'll be shocked that it's the same guy. Crazy what confidence and good health can do for a guy.
Matt Tait:
Bring on the Bonus Question!
What is your odds that someone tries to tear down the goal post after we snap a 11 game losing streak?
Is it bad that I am already printing my "we are undefeated" t-shirts for sale at the O-Street after the game?
Matt Tait:
Well. I'd say this definitely qualifies as quirky. Too funny!
Odds that someone tries to tear down the goal posts: 0% I've never been a big fan of this even after big games, but seeing it after this one would be downright shocking.
As for your T-Shirts, generally speaking, I thought that was something that the people at K-State and Missouri did, so I'd hold off. But you do get bonus points for the shout out to O-Street, which is now affectionately known as The Hawk. Ah, the glory days.
Enjoy the game and the weekend everybody. And we'll see you back here next week to tackle the Rice preview.
Thanks for all the questions. If we didn't pick yours, fire away again next week!