Friday Game Prep with Matt Tait: Oklahoma
October 18, 2013
This chat has already taken place. Read the transcript below.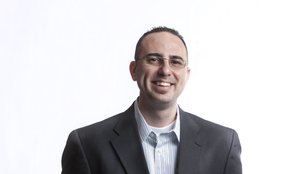 KUsports.com football beat writer Matt Tait, examines this week's match-up with No. 18 Oklahoma, which enters Saturday's game at 5-1 overall and on the heels of a loss to arch-rival Texas. As we've done all season, we picked the 10 best questions that pertained to the KU-OU match up and had Matt shed some light on what's ahead for KU, which looks to snap a two-game skid and a 23-game Big 12 losing streak. Did your question make the cut?
Moderator:
Good morning, Jayhawk fans it's time for a quick look at this week's KU football showdown with Oklahoma, which has won eight straight over the Jayhawks. As always, Matt's here to answer the 10 best questions about this week's game. Let's get to it.
Hi Matt,
Thanks for all the great insight you give in your KU Grid coverage!
After last weekends great showing by the the defense and Oklahoma's struggles with the QB position. What do you think are the chances this game resembles the one we saw in Fort Worth last weekend? Low-scoring, turnovers, punting, and a knockdown-drag out slopfest?
Also, from the stands, it sounded like Tedarian Johnson was in excruciating pain on the field. Have you heard anything about his availability?
Matt Tait:
I'd be very surprised if that weren't the game plan for the Jayhawks this week. Keep it close, play conservative and find a way to make a play when it counts.
That puts a ton of pressure on the defense and the special teams, but it worked last week (at least in terms of keeping it close) and, frankly, it's something this team has gotten used to given the struggles of the offense.
Now, whether it plays out like that is another story, but I do think KU's defense can hang with this OU team. If it's me, I play man-up with Shepherd and McDonald at Simmons in coverage and stack the box so OU's running game doesn't beat me. If Blake Bell gets you as a passer, so be it. We'll see what happens.
As for Johnson, he was listed as day-to-day earlier this week and he will likely be a game-time decision. They could use him, though, he's quietly having a very solid season and seems to be improving by leaps and bounds each week.
Does this delegation of power actually have a chance to make ANY difference on the field? I mean Weis is still calling the plays. I've heard people talking about his ability to spend more time with position groups by doing so and if that is true will we see the passing game improve? McCay, Coleman and others step up? Has anyone spoken to Nick Harwell on our pass catching issues? If so what's his take? Do you think he'd be getting open? To me I'm even more glad he red shirting now seeing the product on the field this fall. And yes I fully realize most of our problem is the Big fellas up front playing as one unit. It's not an easy thing to do to know where the other men will be when given a situation. Any chance we see some improvement Saturday and what score do you predict? I sure hope we don't get embarrassed. The D has played it's butt off thus far and gotta tip your hat to them. Come on OFFENSE! Thanks for answering my rant Matt!
Matt Tait:
Whoa! That's a mouthful. I'll try to hit all of it.
It's hard to say what giving Blasko and Powlus more of a role in the offensive game plan will do for the team on Saturday but it definitely can't hurt. It is the same offense and the same personnel but it's now being looked at with fresh eyes and new ideas. Weis said those guys, particularly Powlus, know best what the players can and can't do so maybe that'll help keep things simple and maybe that'll spark the offense.
I'd be very surprised if the passing game is not better from a pure effort standpoint. With Weis working closer with the receivers this week, you can bet they're ready to prove they were listening. I would think that would mean harder breaks off the line, more precise cuts and more fighting for the football in the air. We'll see. We don't get to talk to Harwell during the season because he's not playing so I don't know what his opinion is. I'm sure it's killing him to sit there and watch, though.
I think this team will continue to improve week by week, little by little. The O-Line is the same group as they had last week and that'll help in terms of continuity. Now they just have to get meaner and execute better.
I think KU will give OU a better game than most expect, but until the offense proves it can put up points, I can't predict much from them. I've got OU 31, KU 13 in a game that's better than that score may indicate.
A consensus of opinion is coagulating that much of the struggle with the offense is rooted in the line. Questions abound with regard to how much the line can improve and how quickly, but I have a hypothetical musing whose answer may shed light on what element of the offense is most vulnerable. Substituting last year's offensive line into this years offense (that is to say, keeping all the offensive skill positions as they are now), do you see this year's team being more effective, and if so would it have made enough difference to affect the win-loss tally?
Matt Tait:
If you're asking if this team would be better with last year's line, I think the answer is 100 percent, absolutely, yes.
I think Heaps is a solid quarterback overall and if he had time to sit back there and survey the field, he'd be much more efficient and effective. Since he has not had that, he's struggled just like the rest of the offense.
In addition, we know that this team could run behind last year's line so not only would the running game be better but that also would help the passing game.
It's definitely a case of bad timing, but it is what it is and the focus now has to be on the guys who are in there improving.
I asked you think back when Mangino was on the epic losing streak in his last year. How in the wide wide world of sports, did we not work some of the offensive line issues in Spring ball?
Matt Tait:
They spent a lot of time working on the O-Line in the spring and the moves they made did not quite work out. Remember, though, that's when Lewandowski played mostly left tackle and that's where he's playing now so that should come back to him a little more each week from here on out.
I know they tried multiple centers in the spring and worked Aslam Sterling at left and right tackle.
Sometimes these things take time, and, more with the offensive line than any other position, if one guy breaks down it can hurt the whole unit. These guys just have to learn to play together, get comfortable in their roles and then get after it.
In your mind, what is the key matchup in this game?
Matt Tait:
I'm going to say it's in the trenches. KU's D-Line against OU's O-Line, most specifically.
If the KU defensive line can hold its own up there and slow down the run and pressure the QB, that could frustrate OU and lead to some turnovers in the passing game. If they can't, OU will run wild all game and physically overpower the Jayhawks.
There are a ton of positions that have to show up for KU to have a chance, but I think the D-Line is the most important of them all this week.
Matt,
Thanks for the continued coverage. I am curious if you think Weis placing McCay back in the starting lineup revolves around the fact that we are playing his former team more than his actual play? I hope McCay improves, but his play has been suspect at best. Maybe Weis thinks this game will give Justin a spark.
Matt Tait:
Because of all of the changes to the way KU's offensive game plan was structured we all forgot to ask about that this week. And, honestly, with the way McCay has played thus far, he hasn't exactly been at the top of the list to discuss any more.
But putting him back on the first team is a big move and it's my guess that, in addition to his physicality being a key, the fact that they're playing his old team definitely did not hurt. If there's ever going to be a game where the young man wants to step up and prove himself, this has to be it.
I'll be watching him closely, but I'm not expecting too much. He just hasn't figured it out yet this year and actually appears to have taken a step back each week instead of a step forward.
Maybe this is the week. It'd definitely be a cool story if so.
Keeping in mind that Crist flirted with the NFL, and Heaps performed very well at BYU... In your opinion, which of these 3 factors has been the biggest in terms of a lackluster offense: Coaching, QB, or lack of supporting cast?
Matt Tait:
All three deserve part of the blame, but if I'm pointing to one area above the others I'm going with his supporting cast.
The O-Line has struggled and forced him to try to do things he's not comfortable doing and his receivers have not only struggled with drops but also can't seem to get open consistently.
You see a little bit of that with Tom Brady with the Patriots this year and those types of issues have impacted even him.
I'm not saying Heaps is Tom Brady, not by any means, but I am saying that if you're not getting help as a QB, your job can get awfully tough in a hurry.
Even forthright coaches, like Charlie Weis, tend to shroud their intensions in secrecy and deception. Wouldn't you think the promotion of Montell Cozart on the depth chart indicates the coaches are prepared to use him as soon as they feel Heaps is no longer a viable option?
Matt Tait:
I'm not sure yet if they'll look to use him if/when Heaps' struggles reach new lows OR in addition to Heaps, who may continue to progress.
If it's me, I'd go the second route. I think using Cozart as a change-of-pace type of QB would do wonders for the offense and also would keep Heaps, a good leader, smart player and tough competitor, in a role where he can impact the offense, too.
That would keep a guy with experience and savvy on the field and also keep some of the pressure off of the true freshman. Last year, with Crist, KU had reached the point of no return and it was clear that a change needed to be made. We're not there with Heaps and I think throwing him away would be a mistake. I'd like to see them use both guys, though, with Cozart coming in to give a little spark and a different look.
With KU constantly struggling on offense week after week, is there any realistic chance KU's offense can score 21 points or more against an angry OU team this week? If so, how might we achieve that? And would you feel comfortable offering that sage advice to coach? Thanks Matt.
Matt Tait:
There's definitely a chance, but I think the defense will have to help out quite a bit again. OU's defense is nasty and if KU doesn't get some turnovers and short fields, it could be tough to score much at all.
Short fields and a little momentum, though, could help the offense get rolling and it obviously would help a ton if the defense could score again, too. Special teams also could factor into that equation.
I've picked 31-13, OU, and that's largely because I just can't trust the KU offense to put up points until I see it again. This is a team that has scored more than 17 points just once and that was in the opener against South Dakota. Not a good sign against the top rated defense in the league.
And, you want to know what's worse? After playing the top 3 defensive teams in the Big 12 these past three weeks (counting OU this week), KU gets the 4th and 5th ranked defensive teams in the league the next two weeks in OSU and Baylor.
The offense has to find a way to get going or else it's going to be awfully tough the next few weeks. I like the short, quick passes that protect the line, get Heaps into a rhythm and get Tony Pierson involved early and often.
We'll see what happens and we'll see if Pierson plays this week or not. Obviously, that would help the offense's chances tremendously.
Moderator:
All right, last question here. Thanks for the solid questions and participation again this week, folks. Enjoy the game and the weekend!
What would have to happen this week for Montell Cozart to actually get in the game for some meaningful snaps? Also, can you list some reasons why you may or may not believe that Cozart can come in as a true freshman and be successful similar to how Reesing was during the 2006-07 season?
Matt Tait:
I would think that, given the fact that Montell's on the depth chart, he'll play if the offense continues to perform like it did last week. Several drives of 6 plays or fewer even, I think seven (of 17) that included four plays or fewer. If we see more of that, Weis will have to do something, particularly if the defense keeps KU in the game.
Remember, 23-point line or not, 18th-ranked Sooners or not, KU's going into these games to win, not just to play close and save face.
So if the defense is hanging in there and the offense can't move it, I'd say a move would be made.
If the defense buckles, though, and OU gets out to a huge lead, I wouldn't expect him to be in there.
It'll definitely be one of the more interesting things to watch this week.
Moderator:
Forgot about the Bonus Question. Here goes:
I'm involved in a college football pool every week in which we must predict 15 chosen games against the spread. Very, very fun way to stay actively involved in the college football landscape as a whole, and a great way to compete amongst friends. I highly recommend it to others. That being said, this is the first time in the 3 years that I've been involved in the pool that we actually have a KU game on the docket. So, with the understanding that any wrong answer will not only destroy my season, but my standing amongst my friends, how would you predict KU as a -23.5 point underdog? ;-) Seriously, though, I really have no idea where to gauge KU right now. I could definitely see this being a 2 TD loss... and I could also see us getting crushed by 50. The spread opened at -24 and has dropped to -22 (my pool locks in early in the week). So.... your thoughts?
Matt Tait:
I'm a big fan of anything like this. My buddies and I used to pick five games a week (against the spread) and track the results and then we'd treat the winner of each week to a meal and a couple of drinks on the losers.
I don't want to have the weight of your standing with your friends on my shoulders, but I will offer my thoughts.
Based on the current state of OU's offense and the fact that the Sooners are without some key players and on the road, I think KU can and should expect to stay within 23 points. However, when you're talking about a team that struggles to score points, it's awfully tough to bank on that.
When you throw in the fact that KU could be without Pierson and Heeney again this week (both were day-to-day throughout the week) I would think that the smart play would be to go against Kansas covering that spread, just to be safe.
If you're playing a hunch and you believe in the defense (which I think is very fair) then I could see going with Kansas. And, as I've mentioned, I picked OU to win 31-13.
I'm not sure that clears it up much for you, but you asked for my thoughts and those are them. I think the fear of no Heeney and Pierson would make me steer clear of backing KU in something like that.
Good luck!