Completed bye-week chat with KU football beat writer Matt Tait
September 28, 2012
This chat has already taken place. Read the transcript below.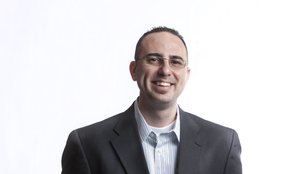 Even though the Jayhawks were off this week, KU football beat writer Matt Tait stuck around for his normal Friday morning chat to answer questions. Here's the transcript from the bye-week chat.
Moderator:
Good morning, folks. It's KU's bye week, but we're still up and running with all of your KU football coverage. In case you've missed it, beat writer Matt Tait has been posting blogs all week that look back at the first four weeks of the 2012 season. So check those out if you haven't seen 'em and let's jump into the chat right away.
Since both Cummings and Baty are both supposed to be fairly athletic and mobile, why not let one of them run the wildcat? This way KU would actually be a threat to pass out of the wildcat and could see them perform in a real game situation without necessarily making the giant leap to bench Crist. Is it an injury concern? are that not good enough as runner? to much extra to learn and practice?
Matt Tait:
Good question. I'm guessing this will be a popular topic today.
Once again, the answer comes down to experience. Christian Matthews has played in plenty of games — both as a WR and a Wildcat QB — and Cummings and Baty have not.
I'm sure they could do it, but Matthews is the more experienced and trusted option plus those guys are more true quarterbacks. Besides, it's not as if Matthews can't throw.
Doesn't it seem odd that KU's DBs try to tackle at the shoulder level? It seems like most NFL DBs tackle at the ankles. Do you know which way KU's DBs are coached? It drives me nuts watching our DBs go for shoulder tackles and then just bounce off...as the other team picks up 10 to 20 additional yards.
Keep up the great work Matt.
Matt Tait:
It's funny you mention this because I just talked to Tyler Patmon about it last week. Specifically, I was asking him how JaCorey Shepherd looked as a tackler and Patmon said they've really been emphasizing tackling low with him. So it's not a matter of these guys not knowing what to do, sometimes, in the heat of the moment, it's just not always that easy.
I think Greg Brown, Patmon and Bradley McDougald all have done a pretty good job with open-field tackling this year. They're three of the top four tacklers on the team right now, so the stats would suggest that, too.
What is the status with Kale Pick's knee? He seemed to be hobbling quite a bit last week, in limited minutes.
Matt Tait:
We have not been given an update on Pick's status since the NIU game, but since he was out there, I think he's in good shape. He looked good on the one pass he caught over the middle where he was wide open and went for 30+ and he obviously was good enough to get open on that 4th and 17.
I have thought about that throw more and more in the days since and I'm wondering if Pick not being full speed was part of the incompletion. Maybe Crist was throwing to the 100 percent Kale Pick and figured he'd get further down the field. I know that sounds like an excuse, but it could be true.
My guess is that Pick will be somewhere between 80-90 percent for the rest of the season. But since he's such a gamer, you'll never hear him say he's anything other than 100 percent.
It has been mentioned that when we run the Jayhawk, Dayne Crist is virtually useless out there. It's like playing with 10 offensive players. Why don't they substitute for him. The offense controls the pace of the game.
Matt Tait:
I get it, but I don't think that's actually hurting KU. By having Crist out there, other teams have to account for him. He may not be a threat to run 50 yards on every play but opposing defenses simply can't leave him alone either.
Him taking a cornerback or safety out wide with him takes one away from the offense and one away from the defense, making it a 10-on-10 situation and giving the KU offense more room to work.
That's why you see Crist line up as wide as he can.
A lot of these things, though, are done to set up plays down the road, so don't be surprised if you see Matthews throw it backwards to Crist, who then could throw it down the field to a receiver. It might not happen often, but, again, the fact that it's possible is something the defenses have to take into account.
Which is worse in your opinion? Having this team be in position to win and give it away or have this team not come close to winning?
Matt Tait:
It has to be the latter... There's nothing worse than knowing you're out of it early on in the third quarter.
These guys have not been in that position once this year, and that's gotta be seen as a sign of progress.
Obviously, the longer you can stay in it, the better chance you have of winning. But, more than that, the longer you can stay in it, the more your confidence increases.
They're small steps, but this team is taking them. If they can continue to play like that against the Big 12, that'll be a huge lift.
Is the coaching staff doing anything at all to solve the kicking problem? We continue to have our punter try and kick for us and he is failing miserably. Can Crist kick? He's got to be good at something right?
Matt Tait:
At this point, Doherty continues to be the team's best kicking option. But you can bet that the other kickers on the squad are being given every opportunity to prove they deserve the job, too.
At this point, it's simply a matter of working to make sure the guys they have keep getting better. I know that's not the best answer for fans to hear, but it's reality.
If we lose out the rest of the season and only win 1 game, what would you tell recruits to sell KU? If our record is that low on wins how does a coach convince the recruit that they(the coaches) can be trusted? Does Coach just whip out all of his superbowl rings? Is that good enough in the college game without National Championships under his head coaching belt(different talent pool)?
Matt Tait:
The Super Bowl rings and NFL experience of Weis and Campo will always help, but until the Jayhawks reach the point where they're going to bowl games regularly, the thing they'll be able to sell the most is immediate playing time.
Regardless of their record this season, the list of things KU can sell to recruits continues to be impressive:
• incredible facilities
• immediate playing time
• coaches with NFL experience
• Big 12 football
To name just a few.
Of course, at some point, guys are gonna want to play for a winner. So it's important that KU starts winning games. But I don't always think the win-loss record is that high on the priority list for potential recruits. A lot of them are confident enough to believe they can come in and make a difference.
I'm sure you're getting this question a lot, but what will it take for Crist to have a seat? He seems like a great kid, I appreciate his leadership skills and how he carries himself, but as a QB he's done nothing to warrant repeated starts. In short, he's taking more off the table than he's bringing to it. Are the backups really that bad? I was excited for Cummings and Baty seems legit, but I get the feeling this is a loyalty issue and not an ability one.
Matt Tait:
It is a popular topic, and I think the answer is: It's going to take a lot.
Crist hasn't been good so far. No one's disputing that. But he also hasn't been downright awful. He's made good calls, run the offense well and brought confidence to the huddle. He's just missing throws.
Obviously, he needs to start making the big ones, especially when they matter the most, but his command of the playbook and experience — along with his physical tools — continue to make him the best option for this team right now.
Loyalty may be some of it, and it should be. Crist did not have to come to Kansas but he did out of loyalty to his old coach. I don't think Weis will stand by and do nothing if Crist continues to struggle, but the guess here is that Weis is simply betting on Crist improving and is willing to give him a chance to show that.
We saw much of our offensive success in DeKalb come out of "The Jayhawk" formation. Can we expect more of this in Manhattan?
Matt Tait:
Yeah, there's no question about it.
That said, we all know that Bill Snyder is incredibly effective when he has time to prepare and he'll be ready for the Jayhawk formation.
Therefore, Weis will almost certainly be planning on Snyder expecting it and game-planning against it and may try to shake things up even more.
A big game of chess, you know.
Brak:
Hey Matt, was curious about the status of Taylor Cox. It looked like he got hurt early in the NIU game and never made it back in, will he be ready to play next week?
Matt Tait:
We'll know more on Monday or Tuesday about Cox's status, but I'm guessing there's a 75% chance he'll be ready to play.
A lot of it depends on how he responded to the rest and treatment he received this week, but it sounded like the coaches thought he had a good shot to play.
It looked to me like they were looking at Cox's right hamstring. If that's the case, it's usually rest that takes care of it.
If someone is to take a few snaps at QB other than Crist, will it be Baty or Cummings?
Matt Tait:
Obviously, the depth chart says it would be Cummings so he's certainly the favorite. But it wouldn't surprise me at all if Baty got a shot --- IF it got to this point.
Although both are inexperienced, I know both are working hard every day to make sure they're ready in case they're called upon.
There's something a little Todd Reesing-esque about Turner Baty that has me intrigued. Seems to me like he's a gamer, a guy who could go out there and find a way to make plays even if he doesn't have the offense down 100 percent. Who knows?
In a perfect world, I know they'd love to keep the red-shirt on Baty. It all depends on how Crist performs in the next several weeks.
Matt,
Love your coverage of the football team. I love your optimism as well. But the pessimistic side of me thinks that if Turner Gill were leading this team and we had the exact same result on the field, all we would be talking about is how bad the coach is. We would be harping on terrible play calls (unnecessary rick play against Rice that leads to interception), players still out of position (see 99 yd run vs. SD State, see Dayne Crist and Cox running into each other on a handoff), bad coaching and lack of conditioning that has led to the 4th quarter collapses.
Tell me why all we are hearing now is that they are getting better and still so much better than last year. I wonder if we are just being nice to the new guy.
Thanks!
Matt Tait:
Another great question and I definitely think it's fair of you to ask this.
I do, however, think that things are drastically different under Weis than they were under Gill and that's not just on the field but also in the locker room, in the class room, in the weight room, all of that. It all has to count for something.
The results might be the same, but we've seen far fewer blown assignments, confused looks and big plays given up by this year's team. What's more, it's been the defense that has kept the Jayhawks in a lot of these games and that's been largely due to the improvement in strength and conditioning.
KU's been competitive to the end and should've won 3 of the 4 games. In the past, I think a couple of those games would've been blowouts.
Hey Matt, I was wondering if it was possible to get coverage on football recruiting like for the basketball team, i.e. who's coming in for a visit, who the coaches are visiting and who has cut us from their list, Thanks.
Matt Tait:
Absolutely. I already do a fair amount of that during the offseason, so keep your eyes open then — in December and January, when things really start to heat up.
There's so much to cover and track during the season that it's tough to find time and space to track all of that as well as the goings on of the team in action.
I'll look into it, though. Thanks for the suggestion.
How does Jake Heaps look?
Matt Tait:
All indications are that he has looked great running KU's scout team. I haven't seen a whole lot of that, but I certainly believe it.
Nothing's changed for Heaps, who will benefit tremendously from this year to learn the offense and this year of working with and learning from Crist.

Do you think the offense would be better off with an offensive coordinator as opposed to the head coach running it? I think we've all questioned some of the play calling in the first few weeks.
Matt Tait:
In general, I think I'd agree with that. But when it's Charlie Weis who is your offensive coordinator and head coach, I think you're in good shape.
There have been a lot of questions about why Weis throws so much when the run looks to be so effective. But it's just like anything. I don't think he's doing it to prove something or because he feels like taking a gamble. You have to run to be able to throw and you have to throw to be able to run.
That's all that's happening here. Have there been some suspect moments where he's thrown instead of run or vice versa? Of course. But it's that way with just about every team.
There's still a lot of work to be done with this team and the Jayhawks remain in the infant stages of the rebuilding process, but I'm a firm believer that the team and the offense are in good hands with Charlie Weis.
Moderator:
We've got time for a couple more. Thanks for all of your great questions.
Which big 12 game do you think we have the best chance of a W in?
Matt Tait:
If I'm ranking them, I'd put Iowa State at home at the top of the list simply because it's a home game. But...... I'm not so sure that's going to be a walk in the park and I picked the Cyclones to win that one in the preseason because Paul Rhoads' teams play great late.
Anyway, if I'm ranking the final eight games in order of most likely to win to least likely, it would look like this:
1. vs. Iowa State
2. vs. Oklahoma State
3. at Texas Tech
4. at Baylor
5. vs. Texas
6. at Kansas State
7. at West Virginia
8. at Oklahoma
Here is my ONE, just one bold prediction. I think our D line will do ok again Optimus Klein when he runs, but we will get completely burned when he throws his short passes.
Matt Tait:
You could be on to something. I'm expecting KU will be very prepared for Klein the rusher, it's just a matter of whether or not the Jayhawks can match-up with KSU's athletes and make plays on offense.
Looking forward to it.
Hi Matt! Thanks for not taking the week off!
Can you tell me what Dayne Crist's completion percentages are for 1st down vs. 3rd down? Somehow I get the feeling its a lot lower for 3rd down. And does it provide any explanation for his lower completion %age here vs. at ND?
Matt Tait:
I'd have to look into that a little more, but I can tell you that the Jayhawks have been awful on third down this year — just 14 for 56 for 25% — and that most of those third-down plays have been throws.
I asked Weis about this earlier this week and he said their third-down struggles were not just because of one player. The line needs to dig in, the receivers need to make plays and catches and, yes, Crist needs to make better throws and decisions.
The defense has been up and down, for sure. Should we be expecting improvement from the linebackers as McDonald continues to get reps? He had 11 tackles last week, matching his best season at ND.
Matt Tait:
McDonald has looked great and he certainly has upgraded that unit. As long as he stays healthy — and things are looking great right now — the linebackers should continue to perform better each week.
That said, I think Ben Heeney's had a great start to the season, especially as a first-time starter, and Tunde Bakare has made a ton of plays, too.
Look for big growth from Schyler Miles during the second half of the season and continued contributions from Huldon Tharp.
If there's one thing I've noticed about KU's linebackers, it's that they need to improve their overall speed. That's coming through recruiting and will take time.
We had a lot of off-season excitement and anticipation in Lawrence. Do you get the sense that fan interest is fading away? Is this coaching staff close to losing the fans? Does coach Weis need to do something drastic to save this season?
Matt Tait:
I've certainly seen all of the criticisms of Weis and Crist, but I think that's coming from the vocal minority.
I've received plenty of emails, Tweets and comments from fans telling me that they're staying positive and they've seen the progress and appreciate the steps the team has taken.
If the losing continues, it's going to get tougher and tougher for people to see it that way, but, overall, I think the fan base has been very understanding about what this first year of the Weis era is all about.
Naturally, a win here or there would help a lot and I think that's all it will take. Nothing drastic.

Moderator:
Good stuff today, guys. Hope you enjoyed the chat. We'll be back at it with Matt next week as the Jayhawks prepare to take on No. 7 Kansas State in Manhattan. Until then, have a great weekend!