Completed chat about KU's Week 4 match-up at Northern Illinois with beat writer Matt Tait
September 21, 2012
This chat has already taken place. Read the transcript below.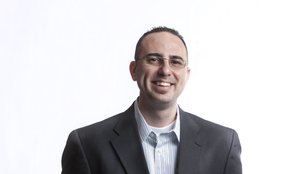 Here's the complete transcript from this week's Friday morning chat with Matt Tait. The Jayhawks hit the road Saturday for the first time in the Charlie Weis era.
Moderator:
Good morning everyone. Thanks for checking out our latest Friday morning chat with KU football beat writer Matt Tait. The Jayhawks travel to Northern Illinois this weekend to take on the Huskies. Let's jump right in and see what's in store...
Can you give us a list of known redshirts, and any guesses on others?
Matt Tait:
I can't because there isn't a list... at least not one that's been made public.
KU coach Charlie Weis said a while back that they would evaluate that after the first few weeks of the season and possibly make some decisions on some guys then. That doesn't mean he'll share that with us but it doesn't mean he won't either.
The general guess here is that anyone who hasn't played yet will probably be red-shirting unless something crazy happens injury-wise that forces them into action.
That would include guys like CB Greg Allen, S Tevin Shaw, TE Jordan Smith, TE Charles Brooks, CB Nas Moore, QB Turner Baty, LB Courtney Arnick, OL Sean Connolly, OL Brian Beckmann and maybe a few others.
It's hard to tell, though, because just because they're not playing does not mean they're automatically red-shirting, but I'd guess most of that list is a safe bet.
Matt,
This question is completely off the subject, but I feel is important. Jake Sharp was on the radio in Wichita and he said that it would be difficult to come to KU if he was recruited here after year three of Charlie's tenture. He said that Charlie only plans to be around for five years and than he plans on retiring, not knowing who will be the coach. Do you see this a problem in recruiting in a couple of years. I see other coaches using this against KU in the recruiting war.
Matt Tait:
It's definitely a potential problem, but it's really the least of KU's concerns right now... Weis said 5 years initially, but I've also heard him say that his wife keeps pushing that number higher and higher and he's also said himself that his goal is to turn KU into a consistent winning program. That might take longer than five years. It might not. Who knows?
When the time comes, that will certainly become more of an issue, but, honestly, I'm guessing that coaches are using that (along with, "He's gonna leave for the NFL asap") against Weis right now and it doesn't seem to be killing him in recruiting yet.
Hey Matt! I commented last week about DJ and his lack of production. Now I see he's been removed from the two deep. What's the story here?? Throughout spring and summer camps all we heard was how well DJ was doing and how fierce he was blocking. Did he and Weis fall out or has the lack of catches got into his head? Hate to see him struggle but don't want him to be a negative presence on a fragile team....
Matt Tait:
Weis said this week that DJ isn't out of the mix, just that Turzilli has started to step up and play better.
The bottom line to me is it looks as if DJ's just a little bit out of sync right now and not very confident. His slow start has surprised me, but when I talked to him before the season he seemed like a calmer dude. He said all he cared about was winning and the team winning and he wasn't worried about anything else. That's a great attitude for the team, but it may have taken away some of his edge. And it was that edge and anger and nastiness that made him the player he was the past couple of years.
There's still time for a bounce-back, but it's definitely been weird to see.
Hypothetically speaking, how many more games does HCCW keep Crist at the helm if there isn't much improvement on the passing game? Thanks for all the good work.
Matt Tait:
I've talked a lot about this this week and I think it's important for people to understand that Crist's progress and development may be a slow and steady thing.
Look at the first three weeks. He was slightly better Week 2 than Week 1 and slightly better Week 3 than Week 2. I'm expecting him to be slightly better this week than he was last and I'm also expecting that trend to continue.
I don't think Crist will have the 24-for-27, 365-yard, 4-TD game where everyone goes, "Yes! He's arrived!!!" I think he'll continue to slowly improve and then I think by the time we get to Week 7 or 8 and we compare that Dayne Crist to the Week 2 or 3 Dayne Crist, you'll see a significantly improved QB.
It's all about patience and the process and Charlie understands that. Crist is his guy and unless he starts going the other direction I don't see a change coming.
Matt,
You said in an article earlier in the week that James Sims looked quicker than you remember. Can you elaborate on that? Was it his footwork, first step, lateral mobility that you noticed was quicker?
Matt Tait:
Good question. Mostly it was his feet and his lateral quickness. Part of that could've been because he was so excited to be back from suspension that he was amped up by adrenaline, but it looked legit.
I don't think Sims has turned into a Pierson-type player over night, but I definitely think it'll be noticeable, especially when he turns an inside run into one that he bounces outside. Looks like he can get to the corner a lot quicker now.
Practice and games are different, though, so until we see what he actually does out on the field with all this new speed and quicks, I think it's a good idea to expect about the same James and be pleasantly surprised by anything more.
do you think Turzilli will be more effective in the slot or on the outside?
Matt Tait:
Outside. For sure.
He's a burner and he's most comfortable with the deep routes right now. He's working hard on becoming a guy that can run all kinds of routes but right now he'll most often be used as a deep threat, both on go routes and deep outs and crosses.
Look for my story in Saturday's paper on Turzilli's progress and where he wants to go from here...
Thanks for the great football coverage. Several times in last week's game, KU ran kicks back when they should have let the ball go into the end zone for a touchback. Is Weis and company working to correct this?
Matt Tait:
Yes, and it may already be corrected. Tre' Parmalee is now listed as the top kickoff return guy and if there's one thing you can count on Parmalee for it's to do the right thing when it comes to what the coaches want.
He's a freshman, yes, but he's a smart kid and I'm sure it's been made perfectly clear to him that unless it's an obvious or called return situation he should just take the knee and put the ball on the 20.
That said, I hope he gets a chance or two to actually return a kick because I'm really looking forward to seeing what he can do. My favorite part about Tre's game is that he does not dance too long. He usually makes one cut or one move and goes. Could be huge in the kick return game. We'll see.
Hey Matt do you see us finally handling business early allowing our backups to get some much needed experience?
Matt Tait:
I'd be surprised. I've got KU winning this one (35-31), but I think it'll be tight the whole way and I think it'll come down to the 4th quarter.
The front-line guys still need work at this point, so there's no need to rush the reserves in there at their expense. The more reps the better for all of the first-team guys because, remember, regardless of experience, they're all playing their first seasons in this new system.
I think we really need some more aggressive play from our cornerbacks. While I think Greg Brown does a good job in coverage and is our best at that, we haven't appeared real physical so far. What are your thoughts, do you see this getting better through the season under Coach Campo or do we need to do some more recruiting (maybe a junior college corner) at that position?
Matt Tait:
It's one of the reasons I like that KU is potentially red-shirting Greg Allen and Nas Moore... Give them time to learn the D but also time to get bigger and more physical before they're asked to play.
I think KU's corners have been great in coverage this year and have supported the run very well. Without knowing the ins and outs of Campo's defense, it's hard for me to say they're doing something wrong by not being as physical. They might be doing exactly what they're asked, especially Patmon and Brown, who, Campo pointed out the other day, have played every snap at corner this season. When you're asking two guys to stay on the field that much, you can't have them taking too much of a beating and that could be the answer to some of your question.
That said, I do expect them to improve in that area in order to survive in the Big 12, both as the season goes on and into the future.
Despite some of the overall negativity expressed in the Jayhawk community given the lackluster start this year, I have to say I have been rather impressed with the steps this team has taken from last season. Guys seem to be in the right position most of the time, and they have the opportunities they need to make plays. We haven't made enough plays this year, but had some of those plays been made this team would certainly be 2-1 and quite possibly 3-0 with a win over a highly ranked opponent.
The Jayhawks seems to be coming up a step or two short in enough times each game to cost them. This is opposed to the teams of last year and the year before that weren't even running the same race. Is it my biased optimism, or is this team on the cusp of figuring this thing out? It just seems to me that if a couple things fall into place, this team has a chance to be pretty good this year and absolutely has a chance to get a couple of Big 12 wins.
Matt Tait:
I think you're right on the money and I think a larger number of KU fans than you realize feel the same way.
That's why this week is so huge for this team. If they can head up to NIU and win, not only do they get back to .500, but they also snap the 13-game road losing streak and take a ton of confidence into the K-State game on Oct. 6.
In addition, piling the confidence of a road victory (against a good team) on top of the confidence they took away from the the TCU effort could do wonders for the big picture and all of a sudden would make Big 12 games against Baylor, Iowa State, Texas Tech, etc. look a little more winnable.
First thing's first, though...

Seems like there have been a lot of dropped balls in the first 3 games. Do you know if the team still uses the tennis ball machine to work on catching? That seemed to work very well back in the past.
Keep up the great work!
Matt Tait:
It's out there and they use it... I think it's just a matter of chemistry and comfort right now. It's one thing playing pitch and catch in 7 on 7 or against your own D in practice. And it's another doing it against angry opponents. It takes some time, but I'm expecting a big step forward this week as everyone's focus should be heightened on the road and everyone is working with another week of experience together.
How much impact would a loss at NIU have on the season, vs a win? Which one would have the most impact?
Matt Tait:
Another solid question.
I think a loss would hurt tremendously and I'd view it as a bad loss. Forget what the Vegas line says, I'm looking at this one as a game KU should win, particularly after the effort the Jayhawks showed against TCU last week.
I think a win would be huge because it would continue to push forward that positive momentum and turning-the-corner mentality. However, I think a loss would have an even bigger impact because it would inevitably allow some of that self-doubt to creep back into the picture.
I think this staff and these players are much better equipped to handle disappointment now than they were in the past — it's not even close. But at the same time, if you emerge from your first four games at 1-3 and two of your losses came to Rice and NIU, you have to wonder where their heads would be with regard to facing a tough Big 12 schedule the rest of the way.
Well, I wanted to clear up one thing. Last week's question was not fair weather fan type of question. I am loaded with satire questions, but it was a honest questions.
Head coaches and QBs are married for better or worse. Some have a longer leash.
Zach Dyer & Terry Allen - Short Leash, but it was snapped when ksu almost knocked him out.
Mario Kinsey & Terry Allen - Long Leash or maybe long purse strap too.
Mario Kinsey & Mangino - Short Leash.
So question was about one bad play or INT. IT is what would it take for a change.
My view is that a 5th year QB, should not be making mistakes a true freshman might make.
Matt Tait:
Totally fair. And I don't think your question about how long Weis would stick with Crist was a bad one. It's a valid question and it may come into play. I'm betting it won't, though, and I'm also betting Weis will stick with Dayne regardless of statistics and outcomes.
O Line is really improved in my opinion and I did not know if it is just because we have better players or is it coaching. No you may not say both and cop out of answering it honestly.
Matt Tait:
I'll give you two here since your first one wasn't really a question...
I've said in the past that adding Grunhard as the O-Line coach is one of those things that tends to get underlooked. The guy's a machine out there working with these guys and he's really gotten the best out of them.
We knew that Hawkinson and Zlatnik and Marrongelli all could play coming into the season, but to get them to play at this level where they're doing really solid stuff both in run blocking and pass blocking has to be a credit to the coaching staff both in terms of the work they're putting in and the schemes they're running.
Moderator:
Time for a couple more and then we'll let Matt get his bags packed for the trip north...
Actually four questions:
What's the story on medical red shirts for this year for Prinz Kande and Riley Spencer?
Who else besides Greg Allen is currently being considered a redshirt?
Does Jordan Tavai seem to be catching up with the rest of the players conditioning-wise?
Has there been any word on what is happening with Ty McKinney? Not having heard anything to the contrary, I'm assuming he has finally completed his last summer course and is busy studying at his JUCO this semester in prep for arriving on campus in January.
Thanks!
Matt Tait:
A couple of these have been addressed so I'll just hit the ones that haven't...
• We're not going to know much about medical red-shirts for a while. I'm talking like next spring. I'd say Kande has a great shot at getting one if he applies for it and Spencer probably a little worse shot. We'll be tracking it, but don't expect any news for several months.
• Tavai seems to be in good shape and right there with the rest of them. It'll be interesting to see what moving him into that D-Tackle spot will do.
• No news on McKinney and, frankly, it's not something that will probably get much love until the season's over. Too much else going on with regard to covering the guys who are actually here to worry about him. From what I've heard, he's still committed and planning on coming to Kansas in January.
Matt,
Thanks for all of the great coverage!
The kicking game has been less than stellar, to say the least.
What changes do you see Coach Weis implementing to shore it up?
Matt Tait:
For starters, long snapper Justin Carnes has been reinstated and that could make a big difference. We'll see how the snaps look on both punts and FGs/PATs. It'll be really interesting to see if it's noticeable.
As for the kickers themselves, sometimes you've gotta play the hand your dealt. I still think Doherty's a capable kicker, he just needs to get his confidence back up. The rest of the guys (Prolago and Braone) may get a look, but it's gonna take some major tanking from Doherty for that to happen.
Let's not forget that Doherty's punting has been right where we expected it would be and among the best in the Big 12 so far so at least that's not a concern.
If the only knock on are backup QB is his game time experience. Why not put him and see what he can do . From the spring game I could tell that his arm and feet were ready to go .Seemed the play calling was very vanilla for him and his offense while Heaps and Crist enjoyed flea flickers and and go routes. Do you think HCCW doesnt want Crist in a position where he is challenged for his starting job by a freshman again?
Matt Tait:
I don't think that's it at all... And I also think you're forgetting one big factor about Cummings here — his size. It's a tough break because if he were two or three inches taller, he'd be starting somewhere. If he were two or three inches taller he probably would've never made it to KU in the first place. But he's not. So while game experience is a knock, size and understanding of the offense are also concerns.
It has nothing to do with not wanting to push Crist. Trust me, if Cummings gave KU a better shot to win games, he'd be the guy out there playing. Right now, though, that guy is and continues to be Crist.
Moderator:
All right, we'll wrap it up there. Thanks to all of you for your questions and participation. Enjoy the game this weekend if you're watching on ESPN3 or listening on the radio.
Matt Tait:
Thanks folks! Have a good one and we'll talk to you again sometime during the bye week. Enjoy your weekends!!!