Completed chat about KU's Week 3 match-up vs. TCU with football beat writer Matt Tait
September 14, 2012
This chat has already taken place. Read the transcript below.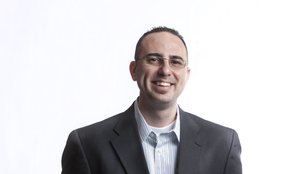 It's a big week in Lawrence, as the 1-1 Jayhawks welcome new Big 12 foe TCU to town for the Horned Frogs' first game in their new conference. Here's the transcript from our Friday morning chat about what to expect and what to watch for in the Big 12 opener.
Moderator:
Thanks for logging on to this week's chat. Sorry for the delay in getting started... we had some connection issues. Ready to go now, though, so let's get to it.
Matt, after the loss to Rice, why should folks attend the game on Saturday against TCU other than for the tailgating?
Matt Tait:
For starters, because that's what fans do. Anyone that planned to go to KU football games this year to see a bunch of victories must have missed the past few seasons. It's going to take time to get this thing back on track, and even though I know that's not what fans like to hear, it's the truth.
KU coach Charlie Weis has been very open about that and he also has been very sincere about his belief that the team needs the help of the fans to get things going again.
As long as they stay competitive, I don't think there's any reason not to show up week in and week out. Now, if they start getting rocked and playing with the kind of effort we saw last year, feel free to stay away.
Has anyone asked or has there been any information on what changes if any will be made to the depth chart when James Sims is eligible to return?
Matt Tait:
I actually asked a couple of guys about that this week, but they're not discussing Sims yet. I would expect we'll hear plenty about it on Tuesday and I would expect Sims to have a significant role.
Do you think Crist is still alittle rusty and do you think we can compeat with TCU
Matt Tait:
I'll go with yes and yes.
It's a big week, both for Crist and the entire team. He's said all week that he's going to be looser out there this week. If he can do that, I think KU has a shot to compete with TCU -- at least for a while.
A lot will have to go right, though, and the mistakes will have to be cut down to a minimum.
Other than the obvious, "score more points than TCU," what's the recipe for a Jayhawk upset over the Horned Frogs?
Matt Tait:
No. 1 - Run the ball, run the ball and run the ball some more.
No. 2 - Gotta keep that turnover train rolling.
I did notice during the game that Dent played a lot more at RG and did a good job. Is Dent going to be the full time starter now?
Matt Tait:
It's hard to say. Dent did get most of the snaps there last week and Weis said, simply, that the reason behind that was because one guy was making more mistakes than the other.
That said, Sterling was still listed as the starter on this week's depth chart so either he bounced back with a couple of solid days of practice or Weis has challenged him and is giving him another shot before making a change.
That's definitely one area that I'll be keeping a close eye on during Saturday's game.
Based on your opinion, what do you think it would take for Weis make a move at QB? I think an act of God.
Matt Tait:
First, it's going to take a lot more than a couple of rough games. Crist has struggled out of the gate. We all know that. And he knows that. But he's still got the best handle on the offense and until one of the other QBs can get a better understanding of it, there's no need to even consider making a change.
Besides that, Crist deserves some time to get things on track.
Long answer short: Barring an injury, I think Crist will get every opportunity to lead this team and, in my opinion, that's the best move for the offense right now. If things don't improve, I still think we'll have to get to Week 8 or Week 9 before this becomes a serious option.
Matt,
I really enjoy college football and your work this summer and beyond has been fantastic. Thank you for keeping us informed. Has the suspended long snapper been practicing and is he ready for Saturday?
Matt Tait:
Justin Carnes has been practicing, but he was given a three-game suspension so he won't be back until next week.
It will be interesting to see if he gets his job back right away, but my guess is yes. For one, he was the starter going into the season and, for two, Weis would like to get Marrongelli some more rest.
With Heaps and McCay working this year do you think they will make a good tandom next year I do
Matt Tait:
That's very possible, but let me tell you now that you should temper your expectations about McCay. Physically, he's got all the tools, but, much like Crist, by the time he actually plays a game again, he'll have had quite a layoff of live game action.
I'm not saying he can't get it back and I'm not saying he won't be a solid receiver. Just saying that you shouldn't expect him to be the next Dezmon Briscoe right away.
Matt: In the Rice game, KU defenders appeared to be in good position but were unable to make the tackles. What do the defensive coaches do to improve KU's tackling skills?
Matt Tait:
Practice, practice, practice.
Defensive coordinator Dave Campo said they do extensive tackling drills every day and, obviously, when poor tackling makes a difference in a game, the emphasis will be turned up a notch or two at practice.
There's really not much more to it than that. The coaches have had guys in the right spots and made the right calls a lot of the time, they just have to get to the point where getting guys on the ground is a given.
pbs:
While it would be nice to see improvement on both sides of the ball, do you think it is more important for the offense or defense to step up this week based on the match ups?
Matt Tait:
It might sound weird, given the fact that TCU is so potent offensively, but I'll go with the KU offense.
You're not going to hang in the Big 12 if you can't score points, so if the offense steps up and puts points on the board, maybe the defense can make a few timely plays or get lucky a time or two.
Matt-
My expectations have been substantially lowered by these first 2 weeks of our season, more so by the 1st game than the second. Crist has been woeful, and our defense looks nearly as bad as last year (though not last in the nation). After seeing these first 2 games, what have they done for YOUR expectations for this season, and how do you think Weis is handling this behind the scenes when he doesn't have to be politically correct like he does with the media?
Matt Tait:
For starters, I think the offensive struggles have been quite a surprise and when I made my predictions I expected the offense to be pretty good.
So that's changed my outlook substantially. I do think KU will find a way to win another game or two, but I also think they're going to have to improve a lot before than can happen.
In my opinion, no matter what happens the rest of the way, this week's game will go down as the most important of KU's season.
If the Jayhawks can bounce back and compete with TCU -- even if they don't win -- I think it will restore some confidence and that would make the Northern Illinois game more winnable and from there you never know .
If they get rolled by TCU, at home no less, it could add to the problem and make bouncing back even tougher.
Regardless of what the fans believe or are thinking or saying, Weis has maintained his poise and has stayed realistic about what this first season is all about - building the foundation for the rebuilding project.
DJ's effort seems down this year. Do you think the lack of receptions or even looks is getting in his head? With Pick doubtful, who do you see stepping up? Hopefully someone over 6 ft !
Matt Tait:
I think DJ's struggles have been due to a lack of chemistry with Crist and the new offense. Remember, this is the third offense these seniors have had to learn. Sure, it's what they do, but that's still not easy and makes getting into a rhythm tough.
DJ just needs to get a few easy catches to get going again, but until Crist can come around it's going to be tough for DJ to get going.
As for who will step up this week, gotta go with Andrew Turzilli, though I would like to see Josh Ford rewarded for his play on special teams by getting a shot on offense.
All about knowing the plays and Coach Weis having enough confidence to put you out there, though. Until that's the case, no one else will play much.
During the Rice game, it seemed our corners were giving 10 yards of cushion space to the receivers, was that just the game plan for Rice or can we expect more of this?
Matt Tait:
Weis talked a little about this earlier in the week. He said sometimes those cushions that everybody hates so much are there because the defense is rolling underneath coverage to the receivers and that coverage -- from a linebacker or a nickel back -- has to have room to roll under the CBs.
I'd expect to see more of that this week because I can't see the KU D-Backs locking up in tight man coverage with TCU's talented and fast group of receivers.
How would you rate the Offensive Line play so far? And overall, would you say these guys have been better at run blocking or pass protection?
Matt Tait:
I think the line play has been about all you could ask for. They've given Crist great protection and the running game has obviously been a strength. It's going to get tougher against tougher comp, but you have to feel good about the confidence they gained during the first two weeks.
As for which they're better at, they've blown guys off the ball in the run game -- especially on that left side -- but I've been really impressed with the pass protection, too. Tough to say which one will translate better to Big 12 play.
What would you say is the single biggest issue we need to correct in our passing game? And are you surprised that the passing game has looked so out of synch?
Matt Tait:
I'd like to see Crist get the ball out quicker all of the time. On the drives where he has looked good and the offense has rolled a little bit, Crist has thrown quick, short passes in rhythm that have been both very accurate and very low risk. More of that makes sense to me. Not only does it get the ball to the playmakers but it also takes some of the pressure off of Crist.
I don't think we can stop TCU without doing something radical defensively. Do you think Campo will finally unveil an assortment of blitz packages to disrupt Paschal and maybe cause some turnovers?
Matt Tait:
I do. I talked to Campo a lot about what it's going to take to contain Pachall this week and the first thing he said was, 'You have to get him off his mark somehow."
Later, he said he would love to rush four and see what happens but things don't alway go the way you'd like. With that in mind, I'd expect him to get clever this week and try some new things, especially with some blitzes from the cornerbacks.
Remember, KU has been game-planning for TCU since the summer. I'm sure the coaching staff expected to be able to beat Rice and SDSU without showing everything, so I have to believe there's more in the tank. We'll see.
Hi Matt...my question is this. Crist to me seems like he just doesnt have it. Everyone keeps saying he needs more time for the QB and wideouts to get a feel for each other. But he went through spring ball and whatever they did over the summer plus fall camp, and now 2 games. How much time does one need?
Matt Tait:
I hear ya, but I think we've all underestimated the importance of game time together.
Sure, it's easy to develop chemistry with guys in practice or seven-on-seven drills in the summer, but translating that to games in the fall when opposing defenses are doing everything they can to throw you off is not something that happens without some work.
I think the passing game will get a little better each week, largely because they'll benefit from having more and more game experience together each week.
I know that KU Sports did a thing for Hawks in the NBA can we get something similar for the Hawks in the NFL please?
Matt Tait:
Now that there are actually a few more KU guys playing in the NFL, I think that could be done. We'll look into something, though it might not be as in-depth and magnificent as the Hawks in the NBA blog that our own Nick Gerik absolutely dominated! Stand by.
Given that Beshears has had trouble hanging on to the ball during kick returns, even going back to last year, will Tre' Parmalee get a shot this week?
Matt Tait:
I don't know about kick returns. Paramlee's listed third on the depth chart there and I'd expect Bradley McDougald or Taylor Cox to get a shot before Parmalee.
But I do think you could start to see Tre' in on offense a little more in the next few weeks. It's all about finding the right chemistry and I'm guessing, after the solid camp he had, the coaches will eventually give him a shot.
What one offensive, one defensive, one special teams, and one coaching adjustment do you want to see for a good outcome v. TCU?
Matt Tait:
Offense - Run the ball more. Takes pressure off of Crist and plays to KU's biggest strength right now.
Defense - More blitzing. Most of the pass rush has come from a pretty basic look up front and there have been very few stunts and things like that. I'd expect to start seeing more now that Big 12 play is here.
I haven't thought too much about special teams adjustments since most of the problems there have simply been with the kicking game.
With the lack a tall Wide Receiver right now, why does Josh Ford not see more snaps offensively?
Matt Tait:
It surely has to do with his understanding of the playbook. That's not to say he doesn't know it, just that he likely doesn't know it well enough yet for the coaches to be confident enough to put him out there.
As the season goes on, I think we'll see more stuff dialed up for Turzilli and more playing time for Ford. But putting them out there when they're one-dimensional doesn't really help the struggling offense right now.
I'm with ya. I'd like to see more of a vertical attack and taller receivers getting more snaps, but I don't think it's that simple.
OK, percentage wheel time:
Chances of:
1. A blow-out (wrong way obviously)
2. KU keeps it under 14 points
3. KU shocks the world
I'm going to say:
1. 65%
2. 30%
3. 5%
What's your take Matt?
Matt Tait:
Here goes nothing...
1. TCU blowout - 50%
2. TCU wins 14-24 - 30%
3. TCU wins 1-14 - 12%
4. KU wins - 8%
I've got TCU winning 41-21
Matt,
If realignment is over, who won? Who Lost? Who made mistakes or will regret their move? Was it good for college athletics?
Matt Tait:
We'll end with this one... And I'll be brief. Maybe we can do a realignment chat during the bye week or something.
Winners: SEC, ACC
No change: Big 12, Big Ten, Pac-12
Losers: Big East, mid-majors, college athletics in general, the fans
I think the biggest regrets will come from the Pac-12 jumping the gun to expand and, more down the road, the Big Ten for not doing more.
I know a lot of people think it's crazy to say the Big 12 came out OK in all this, but the league is stable, it's financially better off and the schools it lost were replaced with pretty solid members. Those that weren't replaced simply cleared the way for the remaining members to earn more money.
Thanks for joining today's chat. Enjoy this weekend's game. It's going to be very interesting to see what kind of crowd shows up.
Overall, I think the whole thing -- which probably isn't actually over -- was a complete disaster and will go down as one of the saddest chapters in NCAA history when it's all said and done. Rivalries were lost, geography was thrown out the window and money became considered whatever is the next level above king. Sad.
It's not something that can't be overcome, and, 20+ years from now, I'm sure a lot of the current landscape will seem pretty normal. But until we get there, it's going to take some getting used to.