Completed chat about KU's Week 2 match-up vs. Rice with football beat writer Matt Tait
September 7, 2012
This chat has already taken place. Read the transcript below.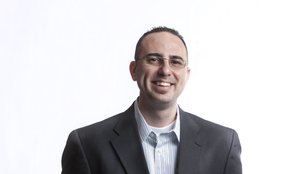 Check out the transcript from this morning's chat with KU football beat writer Matt Tait, who sized up the Jayhawks' Week 2 match-up with Rice at 2:30 p.m. Saturday.
Moderator:
Hello everyone and thanks for joining this morning's chat.
Let's just jump right in with our first question....
Could you give your thoughts on how you think the defensive line will play? I have some mixed information so far. For example, Josh Williams seemed to play great during that strip and fumble recovery and rate well in Keegan's ratings, but he was blown off the ball during that 99 yard SDSU run highlighted in Jesse's blog. Also, it is hard to keep track of which players are in the during game festivities while watching on TV. What are your thoughts about the defensive line?
Matt Tait:
I think the first week was a great start for the defensive line, which rotated in nine different guys, including 5 interior linemen, during last week's win.
Were they great? No. But did they make plays, were they active and did they disrupt the SDSU offense? You bet. That's what you want from a D-Line and really all you can ask.
I thought a few guys played really well and the rest played well. Keba Agostinho was incredibly active even if his stats didn't reflect it. Jordan Tavai looked great. And Josh Williams had to be accounted for on every play.
The opponents are only going to get tougher and tougher each week, but I think the D-Line will continue to improve and progress and become a pretty solid unit by the end of the season.
Rice blocked 3 PATs, will we have that type of difficulty blocking Nwoso, or did they just have an excellent game plan? I assume this is for FG attempts as well.
Matt Tait:
Although he gave the Nwosu kid credit for the blocked kicks and the NCAA record, KU coach Charlie Weis said he thought a lot of the reason for the three blocks was because the UCLA kicker kicked the ball pretty low.
It's an incredible feat but that could be one reason it happened.
Before the season started, there was talk about Michael Cummings entering the game at QB for several plays each game for a change in look. Any update on this?
Matt Tait:
No real update. I think a Cummings at QB package is still in the playbook, but I also think it will only come out a couple of times all season — if that.
For one, those types of gimmicks are generally utilized to throw a wrinkle at a defense. For two, with Cummings being the No. 2 QB they're likely less inclined to throw him out there too much because of the risk of injury.
We'll see. But I haven't heard a whole lot about it lately either way.
Do you think Charlie weiss has showed most of his play book or do you think he is waiting?
Matt Tait:
I think there's a lot more there that we haven't seen and I think he'll start to unveil a little more each week.
I'm sure there will be some more in there this week — partly because they may need it and partly because they'll want to make TCU prepare for as much as possible — and then I think we'll start to really see some fun stuff in Week 3 against TCU.
Do you expect more fans at this game than the last if so how many?
Matt Tait:
I don't know about more... Last week's was a pretty great crowd. The weather should be wonderful, though, and Rice may bring a few more fans of their own, so it's possible.
That said, if KU can pull off a win this week, I'm expecting an insanely good crowd for that TCU game in Week 3.
What would say that the coaches are hoping to see the most by the team this week? What would be the best signal that KU is making tremendous improvments?
Matt Tait:
Let's go with Red Zone offense... and, as a result of that, improved pass efficiency.
It seemed like the coaches were pretty pleased with a lot of elements of last week's game, but not finishing drives in the red zone was one of the things they weren't pleased with - particularly Weis.
Look for more trips to the red zone because of better efficiency and look for the Jayhawks to really dial it in when they're down there to finish those drives off with touchdowns.
Matt, I really appreciate your daily stories that you provide.
My question is actually an individual analysis (on your part). In watching the offensive scout teams vs. the KU defensive unit, how has the 2012 scout team quality of players (such as Jake Heaps and Justin McCay) improved the 2012 KU defensive unit, compared to previous years scout teams?

Matt Tait:
Sorry for the delay... Had some connection issues....
As for your question, we don't get to see a whole lot of the work the scout team does so I can't really answer that.
I can tell you that Weis said the defensive coaches and the defensive guys on the scout team leave the field every day shaking their heads because BYU transfer Jake Heaps usually picks them apart. But that's a good thing for the KU D and should make them better throughout the season.
Dear Matt,
Did you realize that you can replace "Did you ever look so nice" with "Have you ever beaten Rice" in the Samples 1990's hit and the rest of the song works perfectly?

Matt Tait:
Hmmm. Who knew?
In the spirit of election season ... What football positions would you assign Mr. Romney, Mr. Obama and Mr. Paul?
Matt Tait:
Sorry. Not gonna touch this one. It could be fun, but I don't want to fire off the political flare gun and have that topic take over the chat...
Do you expect Crist's timing to be better this game? He seemed to be about a half second late on most of his throws against SDSU. Not sure if it is a trust thing with his receivers or nerves or what?
Matt Tait:
I expect Crist to look much sharper. For one, I'm guessing he'll do a lot less thinking and a lot more reacting and playing. Last week, a lot of those throws you're talking about came because he was waiting for his receiver to come out of the break or waiting for a receiver to reach a certain spot before throwing. That's just rust and a lack of playing together and I think this week it'll look better. It could be one of those things that takes a few weeks to really work out, but I think Crist will push the pace a little more and that will force the receivers to either be where they need to be or be on the bench.
I'm not saying last week's 17 of 36 effort was all on the receivers. Crist missed plenty of throws, too. But I think the fact that he was not trusting that they'd be where they needed to be when they needed to be there contributed to an overall rough outing for him and I'm guessing we'll see noticeable improvement on Saturday.
Matt, which do you think is more likely to happen Saturday against Rice: we surpass 500 yards of total offensive or we give up fewer than 300 total yards of defense?
Matt Tait:
Better go with KU topping 500 yards in offense. I think Rice has enough offensive talent to be able to put up some points and rack up some yards, but I think they could have a tough time stopping or slowing KU's offense. This is particularly true since I think KU will be extra dialed in and trying to play as efficient as possible after last week.
What have you observed in the kicking game this week? Is there anyone kicking off into the end zone?
Matt Tait:
Not much. But that doesn't mean they haven't been working on it. Remember, we don't get to observe the entire practice and, what's more, one of the days we did get to watch was indoors.
It sounds like Nick Prolago and Austin Barone were going to get a serious look this week, but unless they really wowed the coaches - which is entirely possible - I'd expect to see Ron Doherty kicking off again.
I'd put it at a 50-50 chance that it's Doherty or someone knew this week.
Regardless the competition, +3 in the Turnover margin is outstanding. This will obviously boost the defense's confidence, but do you think it is all smoke and no fire getting turnovers from SDSU, or is this going to be THE Kansas Defense (I'm not expecting 5 turnovers a game)??
Matt Tait:
I'm glad you put those parentheses in there...
Having said that, I do think you'll see the KU defense force more turnovers on a regular basis this year. The simple fact that they have more activity up front should help a lot and as long as McDougald and Patmon and Smith and Brown are in the right spots, they should get opportunities.
It's not realistic to expect five a game and there may be some games where they get one or none. But I think with the more active and aggressive defense and the offense's attention to protecting the ball, KU could be on the plus side of turnover margin for much of the season.
Ty Mckinney is the Brock Bergland of 2012. I put his chances of actually making it less than 30%. Agree or Disagree?
Matt Tait:
I see why you say that - sort of - but I don't think it's a good comparison. I think the simple fact that he decided to wait until January because he didn't want to risk his eligibility status once he finally did get here shows just how badly McKinney wants to be here.
Besides that, it's not like he's going to have a lot of other options at this point, which, whether he did or not, Berglund certainly thought was the case in his situation.
I fully expect McKinney to be a Jayhawk and when that time finally comes and he's here for a full offseason and heads into 2013 ready and more hungry than ever, I think KU fans will quickly forget about him not making it for the 2012 season.
If I'm putting a percentage on it, I'm putting the odds of him coming to KU around 85%.
Matt, Frank Lloyd Wright said "God is in the details." I noticed the precise team workings on the sideline last week.
Whichever O or D team was off the field, they would gather together on their bench with all the reserves and their coaches, while the coaches and reserves of the other team on the field would watch the action.
This really impressed me as a head coach and a staff that really know what they are doing. Am I reading too much into this?
Matt Tait:
Not at all. But you have to remember that that's what happens at most places and with most good coaching staffs.
It's great to see that kind of focus and organization back on the KU sideline, but it's definitely not something that's unique to Kansas.
Good job Matt keep it up!
With this $20 mil a year new TV deal, how soon can we expect changes to the stadium?
Matt Tait:
It's something I'm tracking and I have heard all of the rumors out there, but my gut still tells me that an official announcement of any kind is still a ways off.
As for the TV deal being finalized... we knew it was coming but it's still one of those things that is nice to have done and also can allow the Big 12 to become even more relaxed and comfortable when thinking about the future and stability.
Moderator:
Good stuff, everyone... let's take a couple more.
Are the Jayhawk faithful still singing "Home of the Chiefs!" and chanting "RHFHO" on kickoffs? If not, great! If they are, would you like to offer a public service announcement asking them not to?
Matt Tait:
It's kind of tough to hear in the press box sometimes, so I'm not sure. I don't recall hearing home of the Chiefs but I did hear the other...
If you're not a fan of either chant, the best thing to do is ignore it and not call attention to it.
I don't think a few words here from me is going to make much difference either way.
Rice spotted the Bruins 19 point and then got it going, even when the Bruins scored, the owls didn't give up until late in the fourth...will KU have more difficulty putting this team away?
Matt Tait:
I think it's important for people to realize that this has the potential to be an absolute dog fight. Rice is coming up here with the expectation of winning and they have enough talent, size and experience to get the job done.
I like the match-up for KU simply because of the timing of things. I think after last week the Jayhawks will be dialed in and also will hit the field without that Week-1 rust. But if they're not sharp, particularly with their keys and reads on defense, KU could be in trouble.
I'm not expecting this to be a case where KU puts Rice away until very late if at all. This one could be tight right down to the end.
Week 2 score prediction? What position group should we keep a special eye on to solidify this as an impressive W?
Matt Tait:
I went with 40-27, Kansas. I like the odds of KU bouncing back in the passing game and I like the running game to continue to roll.
As for defense, I don't think KU will hold Rice down by any means, but I think they'll do enough to keep them at bay and force them to scramble a little bit.
In my opinion, the KU linebackers will be the group to watch in this one. They were decent but not great last week, but they'll need to be sharp this week to contain Rice's option attack and to make sure that QB Taylor McHargue doesn't hurt the Jayhawks with his legs even when he drops back to pass.
Really enjoyed the post game singing of the alma mater and proud of the way the students hung around. My question is this....would you allow me to play the alma mater on my bagpipes for the post game, if the band doesn't want to have to hang around for it? Unusual question I know, but just one I thought I would throw out.
Matt Tait:
I don't mind you playing the bag pipes at all, but I think you're barking up the wrong tree. The facilities folks at KU might have more of an issue with it than I do. Maybe you could set up outside of the stadium and serenade people as they walk out. I'll keep an eye out for you. Good luck!
Finally, we love the percentage wheel, give us a good one, I'd suggest the following bracket:
31+-Blowout -
20-30-
9-19-
1-8-
Lose-
Matt Tait:
And there it is... Good one to end on. And thanks for the parameters this week, since mine overlapped last week.
Here goes:
1. KU wins by 9-19 - 40%
2. KU wins by 1-8 - 36%
3. KU loses - 16%
4. KU wins by 20-30 - 6%
5. KU Blowout - 2%