Completed chat about KU's match-up with Oklahoma State with beat writer Matt Tait
October 12, 2012
This chat has already taken place. Read the transcript below.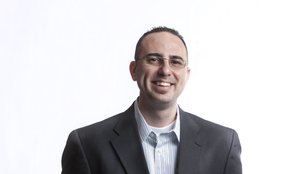 Another Friday morning chat with KU football beat writer Matt Tait is in the books. Here's the transcript with his thoughts about this weekend's match-up with Oklahoma State.
Moderator:
Good morning everyone. Lots of good questions to get to today... Looks like there's still plenty of interest in football out there even though Late Night is tonight. Let's get after it.
It's looking like rain Saturday. Usually that helps the underdog and levels the playing field. Wishful thinking?
Matt Tait:
Perhaps, but I think you've got a decent point. And when you're a 27-point underdog (the line opened at OSU -20) I think you look for any and every advantage you can find.
A wet field may very well benefit the Jayhawks, who have proven that they can run the football. OSU can run it too, but so much of their offense is focused on their up-tempo passing game that the nastier it is outside the better it could be for KU.
How can Kansas pull of an upset?
Matt Tait:
The recipe's pretty simple for KU these days, the Jayhawks have to get a couple of breaks. Maybe a turnover or two, maybe a big special teams play, maybe a bonehead play by the Cowboys. Whatever it is, they need to get some help. Again, if they run the ball well, force a couple of turnovers and deliver on some of these trick plays and creative concepts that head coach Charlie Weis has vowed will become a more regular thing as the season stretches on, I think the Jayhawks will have a shot to hang around for a while.

Good morning, Matt. First a statement followed by my question. I have been an optimistic Jayhawk football fan for years. Every off-season, I follow your work and the work of your colleagues. Every year, I am energized and excited about the kickoff of a new season. However, over the past few years, my optimism has quickly been ripped from me by a product being placed on the field that is down right bad. Can you give me a reason to be optimistic at this point? What are the Jayhawks doing that suggests we will be relevant in the next 2-3 years? I am an alum and a huge fan that is tired of being disappointed. Thanks.
Matt Tait:
Understood, but there is plenty of reason to think things are headed in the right direction even if the results on the scoreboard aren't what you want them to be.
You have to realize that this team is better than what we've seen during the past two seasons. They make fewer mistakes, play harder, line up right and are well coached. Remember, for a half last week, KU outplayed and outcoached Bill Snyder and K-State. Been a while since that's even been something we could consider talking about.
And that's to say nothing of the improvements and accountability and discipline that has been brought back to the program off the field.
All of those things were and are necessary steps toward turning a program around.
This team is far from flawless and still has a long way to go, but in terms of those areas I mentioned above they're much improved from a year ago.
We've had problems in the 2nd half of games. Is Holsopple's strength and conditioning not as good as advertised, do they just need more years under Holsopple's direction, or is there some other reason that you've noticed that we've struggled in the 2nd half?
Matt Tait:
Weis was asked this just the other day and he said he didn't think conditioning was part of the problem.
I agree. These guys are much better off in that area and their problems in the second halves haven't been physical as much as they've been mental.
I know it sounds weak, but I do think you have to give credit to the other teams for adjusting in the 2nd halves and putting pressure on KU. That's not to say KU hasn't tried to adjust too, it's just a lot tougher to make successful second-half adjustments when you're the team with less talent and also don't have much positive experience in closing teams out and rolling to wins.
That said, even though I agree with Weis and don't think conditioning is an issue any longer, I think these guys will continue to get better in that area each year with Holsopple in charge and that will only help.
Can we make it a rule NOT to talk about the UDK today?
Matt Tait:
You bet.
Matt, after his abysmal ga,e last week, why were you so defensive of Crist? He missed quite a few passes one of which was a touchdown, and has been flat out awful this year. While all the blame is not on him the majority of it has to be. Right???
Matt Tait:
I'm not sure I was that defensive of Dayne, if at all. I thought he played a solid first half — 9/12, two touchdown drives, a few big third-down throws — and then the pressure came in the second half and both he and the offensive line were not up to handling it.
Dayne has not been nearly as good as advertised and that has contributed to KU's struggles for sure. But he's had his good moments and he definitely is KU's best option right now, no matter how much fans enjoy hearing that.
I do think we'll start to see Cummings get a series or two in the upcoming games, but by putting Michael out there KU's offense is reduced to a couple of fairly predictable packages. With Dayne, the Jayhawks can run Weis' entire playbook. At that point, it's just about executing it.

Matt... I really appreciate your effort at keeping the football fans up to date. What is the status of Brandon Bourbon? He hasn't been in much lately.
Matt Tait:
Great question. I've been meaning to ask and keep forgetting because there are so many other issues and problems to talk about each week.
I'll put it on the list and try to get to it. I'd love to give you a guess at what's going on, but I don't have a clue. It may be as simple as Sims, Cox and Pierson being ahead of him by so much that they just can't get him carries.
It also could be a nagging injury of some kind that's keeping him from taking steps forward.
Stay tuned...
I believe Coach Weiss has said he will add some new types of formations and plays to surprise opposing defenses. What do you think these new wrinkles will look like?
Matt Tait:
If I had the answer, I might be coaching college football somewhere. Nah... probably not.
If I had to guess, I'd say it would include more fake kicks, flea-flickers, halfback and wide receiver passes and lots of misdirection stuff.
Like with anything, the Jayhawks must perform up front (read: offensive line) in order for any of these types of plays to work.
Whatever it is, sit back and enjoy it.
Which is more important to this team going forward; two wins from the tex tech, iowa state and oklahoma state games or one huge upset (texas, oklahoma, west virginia)?
Matt Tait:
Interesting question. I like it.
I'll say two wins from the first group vs. a big upset.
The more wins the merrier every time. Not only do I think 3-9 sounds and looks better than 2-10, but I also think getting TWO conference wins would go much farther toward helping these guys break the mental block of wondering if they can compete in this league than ONE major upset that could be deemed by many as a fluke.
With our field goal struggles, is Weis more likely to go for it now on 4th downs rather than attempt a field goal?
Matt Tait:
I do. He talked a little about this the other day and said that could factor in to his decisions from here on out. When you can't count on your field goal team to make a 24-yarder, you've gotta consider everything.
Good morning, Matt,
What does the K-State blowout, combined with the recent UDK drama, spell out for the rest of the season? In other words, do you see sufficient intangibles in these players and coaches to stay the course and, hopefully, rally?
Matt Tait:
One of the most positive things I can say about this group of guys — coaches and players alike — is that they really don't stay down in the dumps for long.
Don't get me wrong, after these losses they've clearly been pretty pissed off and less than thrilled about the way they played, the result, their rotten luck or whatever... but by the time we see them again you would never know that they're struggling.
They have great energy, they work their butts off in practice and they appear to be much stronger mentally than some of KU's recent teams. That's not panning out on the scoreboard yet, but, for the young guys who will be here for another two or three years, that's enormous.
Weis deserves some of the credit for this since that's the way he operates and teams often are a reflection of their head coach. But I think the players themselves deserve a lot of credit, too. Their ability to put the crappy things behind them and move forward working their butts off and with a great outlook speaks very highly about their character.
Without using your altavista search, name a linebacker that had more tackles than Henney had last week vs ksu in KU history
Matt Tait:
Willie Pless, 22, in 1984.
Sorry for taking last week off. I was in mourning over the fact that I knew it could go two ways last week. Either KU would hang with them and win and then my frustration level goes to the moon over losing to Rice and NW Illinois or we were going to be blown out. So I got both and I hate it. So with Ben Heeney's 4,520 tackles last week vs ksu, in your opinion was it more of pure awesomeness or just the fact everyone else gave up on D?
Matt Tait:
All Heeney, man. The guy's an animal and he plays so hard that it might give the appearance that others aren't busting their butts, too.
He's got a ways to go before he becomes a complete player, but he does things you can't teach and he's one of the few guys on this defense that plays with little or no regard for his body. He just wants to hit guys over and over and won't stop until the game's over.
I'd expect more games like he had last week from him in the near future.
Matt, Can you talk about what it is like to cover a losing team like KU Football? I know you do stuff for KU Basketball at times so I thought you could share and differences between covering a team that is successful and one that has been struggling.
Matt Tait:
It's really not as different as people might think. For some guys it might be, but it's not for me.
The objective is the same whether you're covering a winning team or a losing team -- you want to give your readers all of the information they could possibly want and help answer all of the questions they might have that they can't ask.
Part of doing this job well is not letting the outcomes of the games impact the way you do your job. I think I've done that and will continue to work that way, choosing to cover a 1-4 team as if they were 4-1 and a 25-2 team as if they were 17-10.
It's all about getting the information to the readers so they have a better understanding of what's going on with their team — good or bad.
Hey Matt - Do you think the 'Hawks will make a game of this for a while? I'm thinking the best case scenario is like last week's game - about halftime.
And what new tricks do you think CW will pull out of the hat?!
Matt Tait:
I do.
We don't know a whole lot about Oklahoma State right now. Their two wins were against two bad teams and their two losses were against the two good teams they played.
Besides that, they've got a young QB (or two) running their offense and KU's defense is full of experienced seniors and juniors.
I've said for a few weeks now that I think KU will win another game this year but I haven't been able to pick which one it would be. I still don't have a clue, but this is one of the games on the schedule that made me think it's possible.
I didn't pick KU this week, but I like that it's at home against a team that has a few question marks and may be a little rusty. We'll see.
Moderator:
Let's take a couple more...
Defensive linemen frequently seem to move around a bit along the line of scrimmage in order to confuse the offense a bit as to what they're planning to do.
Kansas doesn't seem to do much of that. Do you know if this is just something that Coach Campo doesn't like to do, or is it more of a function of the players not being developed enough in his system yet that he isn't comfortable enough to have the guys doing that?
Matt Tait:
A lot of it comes down to the experience of the D-Line. Campo talked the other day about how his defense has been pretty vanilla so far and that's largely because they've had to keep it that way so they could play hard without calls getting in the way and confusing them.
That said, they're making progress and, like Weis about the offense, Campo said the defense also would start taking some more chances and running some more tricky stuff to try to confuse offenses and give the KU D an advantage.
Keep an eye out for it, but it sounds to me like it's coming.
Matt, I want to start by thanking you for all the quality football coverage! I don't comment on the site very often, but I follow all your updates religiously.
I know the Fieldhouse is going to be packed with some great basketball recruits tonight, but I'm curious, do you know of any football recruits in town for the weekend?
Matt Tait:
Appreciate the kind words. Glad you jumped in!
I'm not sure about the details of who's coming and all of that, but I'm sure there will be more than a few guys in this weekend and, as it always has, KU basketball will play a very positive role in KU's football recruiting.
Weis has not been shy at all about expressing how much of advantage he feels Allen Fieldhouse and the basketball program are for his team and you can bet he'll take advantage whenever possible.
Matt,
Love the work you are doing as well as your fellow colleagues.
Overall, I've been very satisfied with our defense this year compared to years past. Our offense? Not so much. What do you think "us" as optimistic fans can expect for a defensive and offensive performance with the weather conditions and the talent level of OSU? And with the amount of trick plays or special plays that HCCW talks about, how do we expect them to work if we can't execute on our basic plays and 3rd down situations?
Matt Tait:
Thanks, man. All valid comments/questions.
• I think the weather, if it comes, will play a role and could benefit KU since they're not as reliant on the pass. What's more, in a game where both teams might be pounding the rock so much, I could see KU hitting on a couple of surprising big pass plays even if bad conditions exist. Maybe that's the secret!!!
• KU was better on third down last week, especially in the first half, but I really don't think that their struggle with basic offense has much impact on the trick plays. Those are special plays called at special times and, good or not, often draw extra focus from the players.

KU is really my brokeback mountain, I wish I knew how quit you....
Matt Tait:
Good to know. And pretty funny, too... I know there are a lot of KU fans out there who like to bash football and focus all of their attention on basketball, but things aren't going to get better with the football program without the help of the fans.
Hang in there... I know a lot of you are.
Thanks for another solid chat, folks. Enjoy the game, the weekend and don't forget your rain gear!!!