Completed Sunflower Showdown chat with KU football beat writer Matt Tait
October 5, 2012
This chat has already taken place. Read the transcript below.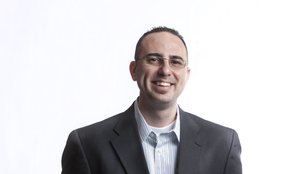 It's K-State week for the Jayhawks, and KU football beat writer Matt Tait took all of the KU-KSU questions you could throw at him during his regular Friday chat. Here's the transcript.
Moderator:
Good morning everybody.... We're 24 hours away from kickoff in the 110th edition of the Sunflower Showdown and we've got lots of good questions to get to today. So let's jump right in and talk KU-K-State.
Matt,
Thanks for the fantastic coverage of football practices. Great work! I know it wasn't a serious injury..but what is the latest on Ron Doherty's leg going into Saturday's game?
Matt Tait:
I haven't seen any issues from Doherty this week so I'd expect him to be fine and ready to go. Obviously, the Jayhawks have struggled a little in the kicking game this year and Charlie Weis has given other guys a look, but Doherty continues to be the Jayhawks' best option in the kicking game and has been solid as a punter throughout the season.
Hey Matt how did the O line look this week in practice. I think they will make a big improvement this week. DId the defense work alot on wrapping up and moving to the ball? Thanks again for giving us a chance to interact with you. I for one am thinking KU upsets KSU by 3
Matt Tait:
The O-Line continues to work to get better and KU offensive line coach Tim Grunhard said the week off was good for right guard Randall Dent, right tackle Gavin Howard and back-up Aslam Sterling, who all were able to work on individual improvement before moving on to K-State.
The best thing I can say about the O-Line right now is that they did not appear to let their 4th quarter struggles against NIU stick with them during the next couple of weeks. They've moved on. And they're working to get better. And that's a trait that Weis has made standard for the entire team.
As for the defense, that was a huge emphasis in practice this week, not just getting to the ball, but getting guys on the ground. That's the way you have to think when you're facing a tough running game like K-State's. We'll see if it pays off.
What are three important things KU must do to keep the game close or even pull an upset
Matt Tait:

1. Don't help KSU - The Wildcats love to take advantage of opponents' mistakes. If you want to win, you can't give them that opportunity.
2. Run the football - KU's in trouble if they have to drop back and throw the ball all over the place. Why? 1. Because it's not their strength and 2. Because that likely would mean the Jayhawks are behind to begin with. Time for KU to hit K-State with a dose of their own medicine and pound away with Tony Pierson, James Sims and Taylor Cox.
3. Find a way to get a turnover or two - K-State rarely beats itself, but with the talent discrepancy being what it is and the game being played in Manhattan, KU's chances would increase dramatically if they could find a way to force a turnover or two.
Matt, I'm sure you've read the article from the UDK yesterday that had people up in arms. I thought it was completely ridiculous and unacceptable that our university would even allow it to be printed.
What were your thoughts on the article? Weis ended up tweeting about it, was this purely a motivational tool? How much do you think these things affect our players attitude?
Matt Tait:
I did read it and see it and what you have to remember here is that the UDK functions as a legitimate newspaper that tries to work every story it covers in an unbiased manner. That's the way it should be, and that's the only way aspiring, young journalists are going to learn how to do it.
As for the issue, I see both sides of this thing, but don't really see anyone as being in the wrong.
The UDK is entitled to write, run and print whatever it wants and Charlie Weis and his team are entitled to feel however they want to feel about it.
Whether you agree with what he's saying or not, I think you have to like the fact that Weis is sticking up for his team and says what he feels. That's his style and it has been hugely refreshing and good to work with.
I don't think it was the article itself that frustrated him as much as it was the giant poster that almost appeared to be celebrating K-State's dominance. To each his own. I don't think anybody was in the wrong here.
How big is this game, Matt? It bothers me that all the posters on this site don't think K-State is our rival. I garauntee if they were beating us in basketball year in and year out the hatred for purple would return like it was in the 70s and 80s when they were a legitimate basketball power. Even then the toilet bowl meant something to the state of Kansas. We need this rivalry to return in football and for KU fans to stop being so fickle with their football. The school needs this win. Charlie needs this win. Crist needs this win. The team needs this win. The sports columnists need this win. Us fans need this win.
Matt Tait:
It's huge. No question about it. And KU fans should be thrilled that the coaching staff and this year's players have really played this thing up this year.
With Missouri gone to the SEC, the K-State game absolutely should become KU's marquee game each season. There's been some quiet talk about moving it to the end of the season in the slot that the KU-Mizzou game had been played and I think that would be awesome.
It's been my experience that this rivalry is a tough one to get bitter and nasty about because most of the people involved with it are Kansans and actually do spend time rooting for the other when they're not playing each other. Obviously, that wasn't the case with Mizzou, but give this one some time and it could get there.
The main thing that needs to happen for this one to become a solid rivalry is for the results to be in question each year. No matter how things went or who was ranked what, you always knew that KU and Mizzou would wage one heck of a battle. That hasn't been the case with KU-KSU and until the Jayhawks can get some wins in the series again, it might not be the case in this one.
I don't give the Jayhawks much of a chance this weekend, but if they could find a way to pull it off, it would be as big a victory as they've had in a long, long time.
Will we see any Beaty or Cummings tomorrow?

Matt Tait:
With 2 weeks between games and all that time to install new stuff, it's possible that we could. But if I'm betting, even just a dollar, I'd bet no.
I do think we'll see a solid amount of Christian Matthews running the Jayhawk, though.
With cool weather expected this wknd, does that favor the Hawks and our running game? Also what do you expect Campo to do to make Klein throw the ball more and possibly make mistakes?
Thanks Matt !
Matt Tait:
Well, if the cool weather benefits KU's running game, then it will benefit K-State's running game, too. So I can't say that it'll be a huge advantage either way...
As for KU's plans against Klein, it's going to be tough no matter what you're trying to accomplish. The number one thing that you have to do with Klein is get him on the ground. He's going to get his yardage, he's going to make plays and you have to make sure you don't let that wear you down. That includes the run and the pass.
I think the Jayhawks will be ready for Klein as a runner, but we'll see how much they give up in the passing game because of that.
KU58:
Matt Doesn't it seem a bit concerning that the starting QB needs a pep talk from the coach to quote get his head right The week of the KSU game
Matt Tait:
At this point, I don't think so. Dayne's been struggling and it's the coach's job to keep all of his players -- including the quarterback -- mentally strong no matter what the case is.
That's all he's doing here.
"Hey, Dayne. Forget about the past four games. They're done. They're finished. Nothing we can do about it. Let's move on and get fired up for what's ahead."
If he spent too much time on it or dwelled on it, I think that might be a bit much. But he's not. And what he's doing is giving Crist his best shot at playing well.
Which has the better chance of happenng Saturday. KU pulls of the upset or Baty/Cummings take a few snaps at QB?
Matt Tait:
I'd say Baty/Cummings taking some snaps. That's largely because I don't think KU has much of a shot to win and if things get out of hand, Weis could go to those guys late to give Crist a break.
Hi Matt, I know both these teams had a bye week this passed weekend. Do you think that helps the underdog or the favorite more?
Matt Tait:
I really think it's a wash. Two weeks is a long time and, if you're the favorite, that gives you plenty of time to soak up the fact that you've gotta take this game seriously and treat it as if you're playing a Top 10 opponent. If you're an underdog, that gives you plenty of time to get fired up and say all that "shock the world" stuff.
In this specific case, I'd probably say it benefits K-State simply because of that fact. It might have been easier to catch KSU with a little Oklahoma hangover if you had played them the very next week, but they've had more than enough time to get past that and they also have one of the best coaches of all-time in terms of preparation.
Let me remind you, the Jayhawks had the extra week off before the K-State game in each of the past two seasons (while KSU played the week before) and that mattered none.
Moderator:
Good stuff, fellas. We've got time for a few more...
New "Board Member" here. And thus, I haven't had the opportunity to express my gratitude for the coverage you have provided over the past year. Fantastic work.
In your opinion, does K-State lose a game this season, and if so, to who?
Matt Tait:
First off, thanks for the kind words. Appreciate you joining the chat!
As for your question, I'll say yes, they will lose A game this season and I think it will either be to Texas or West Virginia but not both. Furthermore, let me say that I would not be surprised for a second if K-State ran the table. This is a good football team that's well-coached, experienced and tough as nails. They'll be a bear for anyone to handle.
I thought I was special for picking them to finish 4th in the Big 12 in my preseason poll (I think they were picked 6th overall), but the way things look today they'll easily finish in the Top 4.
Have you ever taken a post from the comments section to do an article?
Matt Tait:
Good question and the answer is absolutely. I've taken story ideas from the comments, I've received ideas for blogs, heck, one of them even gave me an idea for an entire summer series.
So keep 'em coming. I love the comments section because it gives me a chance to interact with the readers and allows me to get a feel for what people might want to read more about during the good times and the bad.
Matt- Call me crazy but I have a better feeling about this game that others do. IMO, Ku has less of a chance against a really explosive offense, like West Virginia. KSU may put up 38-42, but probably no 70. If Crist looks good, we have a shot!
Matt Tait:
I won't call you crazy for that. You've got a point.
The way I see it, KU is going to have to play a nearly flawless game this weekend to have a shot, and, even at that, they're going to have to get some help from K-State to have a real chance.
Could happen, though. I just wouldn't bet too much on it or get your hopes too high. K-State's one of those teams that can get rolling in a hurry and even if it doesn't look the same as WVU they can hang 50 in a hurry.
I foresee the defense focusing too much on Klein running the ball and getting burned downfield.
Can we win by not giving Klein's running ability too much repect and shutting down the passing game completely?
Matt Tait:
That's the million dollar question and I'm not sure if I have the answer. Luckily for KU fans, Dave Campo's the guy in charge of figuring that out.
No matter what the gameplan is, though, in order for that scenario to come true those guys in the secondary are going to have to play one heck of a game. They're experienced and talented seniors, though, so you can bet they'll go into it ready. Still gotta deliver.
Have there been any indicators this week that made you think "Wow, KU just might have a shot in this game"?
Matt Tait:
Sure. The No. 1 thing I've seen is that these guys genuinely believe they can get it done. They don't just hope, they don't just think, they actually see that it can happen. That's huge.
Beyond that, I think the past couple of embarrassing losses (both to K-State and during the 2012 season) have them extra motivated and they realize that this is an incredible chance to make a huge statement.
But while that's all well and good there's still an incredibly talented opponent on the other side of the field that thinks just as strongly that it's going to be another KSU victory, so it's hard to get too jacked about KU's chances.
Do you expect Crist to have a breakout game tomorrow or is he just not as good as we thought he was?
Matt Tait:
I don't know if we'll see a breakout game from Crist all year. I think he'll continue to improve slowly and surely, but I don't know if he'll ever drop that game on us where we just go, 'Wow. This guy's amazing.'
Having said that, I think it may take a game like that for KU to compete tomorrow and, in talking to Crist earlier this week, I did get the sense that his confidence is starting to come back a little bit. I still think he's going to have to make a big throw or lead a clutch drive before he can be considered all the way back.
KU58:
Matt Everyone says this team is improving all the time. So why does it not have a chance at this game and then it not this one I beleve it has no chance at any.
Matt Tait:
Your question got a little jumbled, but the easy answer to the first part is this: They're playing K-State at their place.
I know people around here don't like to believe it, but this Kansas State team is one of the best teams in the country. They're experienced, talented, extremely well coached, confident and even a little cocky. Plus they're battle tested and already have faced an impressive list of opponents.
KU is improving. Each day, each week, and that's a great sign for the future of the program. But it's going to take a lot more time to get to the level where they can be expected to go out and take care of business against a team as talented as K-State.
The Jayhawks are much better than they were last season, already. And KU fans should be pumped about that. But, unfortunately, this week at least, they're playing an outstanding team that also is much better than it was a year ago and the score in that one was 59-21, KSU.
Moderator:
Well there you have it — this year's Sunflower Showdown pregame chat. Thanks for participating, everyone, and enjoy the game whether you're headed over or watching on TV. Be sure to check out KUSports.com all day Saturday for coverage from Manhattan, as Matt and the KUSports.com crew will be heading over to the Little Apple at 6:45 a.m. Saturday. Have a great weekend, folks!