Completed chat with KU football beat writer Matt Tait
May 24, 2012
This chat has already taken place. Read the transcript below.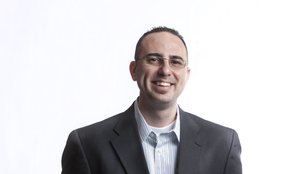 Here's the transcript from this week's edition of our "30 for Thursday" KU football chat, with beat writer Matt Tait.
Moderator:
Hey everybody, welcome to this week's "30 for Thursday" KU football chat with beat writer Matt Tait. It should be pointed out that this week features by far the most questions we've ever had submitted for this chat. It also should be pointed out that because of a meeting up at KU, Matt can only be here for the actual 30(ish) minutes today. Go figure. There really are a ton of good ones, though, so we'll either get to all of the ones we miss next week or figure out another way to address them. Thanks for dropping so many killer questions on us. Let's get to it.
Matt Tait:
Great to hear. Sorry for the short one today. You know we'll make up for it! Let's rock.
Now that Coach Weis is here at Kansas, do you think he'd every try to schedule a game at Notre Dame? They're not exactly top competition but it'd put us on a major network.
Matt Tait:
I don't see it happening. He hasn't come right out and said it, but I've heard that Coach Weis has no interest in playing Notre Dame and I can't say I blame him. He'd really have nothing to gain and a lot to lose in that game. Plus, it would re-open some old wounds that I'm sure he'd just assume stay closed. KU-Notre Dame might happen someday (maybe as members of the same conference) but I doubt it will be with Weis as the head coach.
Which newcomer does KU have the best chance of beating - TCU or WVU (and why of course!)?
Matt Tait:
I think it's TCU --- by far. First, WVU's a legit Top 20 team (maybe better) with a ton of weapons on both sides of the ball. TCU, though elite, is still trying to break in a new QB and also is dealing with the off-the-field stuff from the suspensions and what not. Beyond that, the game against the Horned Frogs is in Lawrence. I'm not expecting the trip to WVU to be very much fun for KU.
Any recent news on Brock Berglund? He seemed to be trying for publicity by crying foul about KU not giving him an immediate release. Last I heard he had contacted just about every school that has a football team, but had no takers. Just curious to know if he had caught on anywhere.
Matt Tait:
Last time I checked, Berglund still had not found a place to play ball. He will, but it will be very interesting to see where that is and at what level.
Based on his production at Notre Dame, are expectations too high for Crist?
Matt Tait:
I don't.
For starters, Crist was injured at Notre Dame and spent a good chunk of the time he was there playing for a coach who didn't know him and may not have even wanted him.
Coach Weis has said this and I whole-heartedly agree: You have to throw out everything Crist did at Notre Dame after Weis left. It just changed too much.
These two clearly are on the same page and have a great relationship and understanding of what the other wants and needs. I think expectations are right where they should be and I think they should be high. The guy can flat-out play.
Given the relative lack of success of KU's non-revenue sports, which KU coaches are at risk for being fired before next season?
Matt Tait:
In short - none. Having fired two coaches in his first year or so (Gill and Grove), KU AD Sheahon Zenger has made a statement that he expects things to change here department-wide. That said, he can't just knock off coaches left and right because of the buyouts associated with each, but also because of the fact that he's still very much in the evaluation mode.
Trust me, though, he is taking a long hard look at all programs and being very clear with his coaches about what is expected. I'd be shocked if there's another change before next school year begins, though....
In a radio interview a few weeks ago, Coach Weis mentioned that Sims was our best natural runner and was a highlight of the spring game even though he didn't receive much attention. Weis said he purposely had Sims run behind the second unit offensive line in the spring game to see how he would respond and that he (Weis) was very happy with the results. It just seems like each season people are always looking to put someone else ahead of Sims as the starting running back. The guy has been dependable and productive. What are your thoughts?
Matt Tait:
I've felt this way about Sims since his freshman year. He's a very solid and reliable back and it's tough to take a guy like that out of the lineup.
The only thing that will hurt him is that three-game suspension. Had that not happened, Sims would easily be the favorite to start just because of all you mentioned. But it will be interesting to see just how much sitting out those three games will hurt him.
Is the ACC is as much trouble as it seems concerning the conference expansion?
Matt Tait:
Lots of realignment questions once again. Maybe I'll try to have a realignment-only chat next Tuesday or Wednesday so we can get to a lot of these. I know there are questions and I do have some thoughts, insight and answers. So hang tough. Today, since our time is limited, I'll stick to football, but to answer this question --- Yes. Very much so. And I believe they're all aware of this and scrambling as we type/read to figure out a way to survive it.
It's going to be very interesting to follow, especially knowing what they're going through having experienced it through the eyes of the Big 12 just last summer.
I did not see Tim Grunhard on the sideline at the Spring Game and assumed he was in the box upstairs. Do you know which coaches will be in the press box and which will be on the sidelines on game day?
Matt Tait:
I don't know the answer to this yet, but will definitely find out as soon as I can. I'd expect Campo to be upstairs, though. That's about the only one I can venture a guess on right now.
Overall, this seems like a hands-on group, though, and it would not surprise me at all if most of them prefer being on the field.
First of all thanks to you Matt & all the hardworking staff at kusports!
I was wondering who you see as the biggest addition to the staff this year other than Campo? I know all members of the staff are valuable but what assistant do you see setting themselves apart from the rest.
Matt Tait:
I might have answered this before, and if I did, I'm pretty sure I said Clint Bowen. It's huge having him back because he knows the place so well, knows the league and also has experience in the Big 12 as a DC. He's been huge in helping the other guys get comfortable here.
I also think the strength coach, Scott Holsopple, is a home run hire and one that will go down as one of the best moves Weis made during his time at KU, however long that ends up being.
Will you wish my sister, Nancy (fancy80) 'Happy Birthday' today?
Matt Tait:
Sure. Why not?!? Happy Birthday, fancy Nancy! Enjoy.
Trying again...
What has been your favorite quote by the coaching staff so far?
Matt Tait:
I saw this last week and avoided it because it's so difficult to answer. There have been so many.
I really liked the one from Weis about how interviewing Buddy Wyatt (D-Line coach) in the spring was the biggest waste of time in the history of mankind because of all the D-Linemen who are still coming.
I also really liked the one from Weis during his introduction about him just being an old ball coach. Here's that one:
"I am not the greatest coach in the world; I am just an old ball coach. I was groomed under Bill Parcells and Bill Belichick and the way I figure it is, they are both going to the hall of fame, so why should I try and reinvent the wheel. Why not copy cat what they do? I am not the smartest person in the world, but I am not the dumbest either."
Good stuff. And I think both of those jump out at me because they show who Weis is - a coach who is honest and always tells it like it is.
Good question. Maybe I'll throw together a blog of my favorites so far so I can dive into this a little more. Keep an eye out.
I know we're still several months away from the beginning of football season, but I can't help but think about a gaping hole we have on our offense. There is not a single receiver on our team that has proven consistent enough to be called a "go to guy". Every good offense has one of these playmakers at receiver and I just don't see it for us. We had three of them back in '07 in Meier, Briscoe, & Henry. As good as Reesing was, it could be argued that without those three dependable receivers, he would have a pretty average career at Kansas. There's been a lot of talk about Pick being that guy this year and I just don't see it. I see Omigie as more of a guy who could have a breakout season. He's got the size, but hasn't proven he has the hands. Also this Ford coming in….who knows how good he will perform at the D1 level. But he appears to have the talent to come in and play and possibly fill a role like that. I want Pick to succeed, but I don't know man. Any thoughts?
Matt Tait:
I think you're dead on and I think somebody -- SOMEBODY -- is going to have to step up to be that guy.
I like Pick's chances at being Mr. Reliable and the type of security blanket that all QBs love. He'll catch nearly everything thrown to him and should be good for lots of third-down conversions and putting the offense in favorable down-and-distance situations.
As for a go-to play-maker type, I think you have to look at Daymond Patterson right now. The guy's electric and so talented. If he's all the way back from his injury (which he appears to be) he could and should have a very nice season in this offense.
Why do you guys refuse to call KU its proper name- The University of Kansas?
I don't care what old guy around the office has been doing for years. Show some respect for our university. Quit shying away from this issue. I know you read the boards, and I know you see that it's a big issue for some of us. Yet, you refuse to address it. Please give us a sound, logical reason for refusing to call KU by its proper name, or else fix it. Thanks Matt, keep up the good work.
Matt Tait:
I get it. We all do. But you guys have to understand that we have a job to do and our bosses -- at the highest levels of this company -- ask that we do it the way we do it. As long as that's the case, that's what we're going to do.
That said, here is the explanation handed down from the top that might help you understand a little more. Again, we really do get it, but we're just doing what we're asked to do and I hardly see it as something to get offended about. But to each his own. Here's the explanation from our managing editor, Dennis Anderson:
-----
Every week someone in the community asks: Why does the Journal-World call the University of Kansas Kansas University?
My answer has been: Because we've always called it Kansas University, which is true, but an answer that rarely satisfies. So, at Ann Gardner's suggestion, I asked Ralph Gage, who said:
The style was established when I came here decades ago.
Everyone refers to the school as KU and Kansas University conversationally. It was not until sometime in the '60s or '70s when an edict came out of University Relations to refer to the school as The (note cap) University of Kansas… So for most of its history, folks have called it Kansas University.
Rock Chalk Jayhawk, University of Kansas? Won't hunt!
Also, it is the Kansas University Alumni Association and the Kansas University Endowment Association.
----
Moderator:
Let's do a couple more and then let Matt get to that meeting.
Matt Tait:
Sounds good. And thanks again everyone for the great questions. We'll keep this chat going and you keep bringing them. If you do, we'll get to all of them someday. I promise!
With realignment coming to the forefront yet again, and you being a seasoned veteran of multiple rounds previously, what is your gut feel this time around. Reading between all the li(n)es, do you have a feel whether or not this is all just hot air, or if something is imminent?
Matt Tait:
Quickly (for now), I think the ACC is in real trouble and I think change is coming. Whether that means the Big 12, Big Ten, SEC, etc. try to go for broke and get to 16 or the Big 12 just tries to get back to 12, I think it's coming sooner than later.
I will fire up another blog soon with some new insight/info and, as I mentioned, I'll try to do a realignment chat next week. We'll also try to get a realignment Spodcast going, as well.
Lots to do!!! Should be fun.
I just saw a list of the expected top 10 players in the big 12 for the upcoming football season, here is the link to the story:
http://espn.go.com/blog/ncfnation/tag/_/name/100-days-top-players
I know KU always gets snubbed by ESPN, but I would just really like to know why you think we did not get Crist, or Pierson, or Sims on the list. I would have thought Oporum would have had a chance at it as well!

Matt Tait:
The Big 12's a really good conference with a ton of talented, upper-tier players. It's hard to expect KU to have anyone listed in the Top 10 at least heading into this season.
It could get there eventually and I'd say KU has its share of Top 50 guys, but Top 10's a tough list to crack.
You have to consider -- talent aside -- what those guys have all done in the past and how bad KU has been the past two years. That does not get anyone excited, especially the national media.
Matt,
How big of an impact do you think LB Anthony McDonald will have next season? Will he start, or be a valuable backup?
Matt Tait:
You have to think he's going to play. I can't see why he would come here if he didn't feel very, very good about his odds of playing.
That said, I think his role will be determined 100 percent by how he does/looks in August.
If he's healthy and far and away above the other guys in terms of talent/experience, he'll start. No question. If not, he'll be a back-up and add quality depth to the position.
No matter what happens, it's a nice pick up for KU and should help the defense. The biggest thing with McDonald is he has to stay healthy.
Will Coach Weis use a fullback/blocking back much in his offensive scheme? If so, who, in your opinion, will best fill that role, and is Nick Sizemore still in the picture?
Matt Tait:
Coach Weis' offense has a position called "F" which can be a fullback but can also be a wide receiver. There are three variations of the F position (F21, F11 and F12) and that has to do with the formation.
The F-12, for example, is out of the two-tight end set and in that case, the F player would be another tight end.
The F-21 is a one-tight end set and, in that case, the F would likely be a fullback.
It's a very interesting wrinkle and will be very fun to see how many different ways that position is used and how much it impacts the offense. It's all about match-ups with Weis and he's always looking for a way to get a match-up that blatantly favors his offense. That's what the F position is all about.
If you're a Patriots fan or know the NFL, think Kevin Faulk. He's the perfect example.
Who is the most fun player to interview on this team? Whether it be most quotable, to most random to most comedic.
Matt Tait:
Lots of great guys to talk to and a lot of really good guys, too. But Daymond Patterson has to be way up there for me. He's always good, knows how to handle himself and likes to have fun.
Toben Opurum, Tyler Patmon, Dayne Crist, Brandon Bourbon, Darius Willis, Greg Brown.... Those are some other good ones.
It will be really interesting to see if any guys who weren't good under Gill are now good under Weis. Or vice versa. Stay tuned for that.
Thanks again for the great questions, guys. Sorry I gotta run, but duty calls!
Talk to you all soon.
Moderator:
And, with that, we're done for the day. Thanks again for joining our chat and look for that realignment chat early next week as well as another edition of "30 for Thursday." Have a great day and a wonderful Memorial Day weekend!