Completed chat with KU football beat writer Matt Tait
March 7, 2012
This chat has already taken place. Read the transcript below.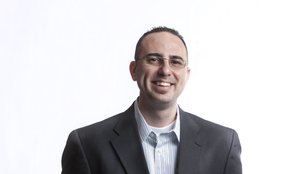 Have a question about KU football or basketball? Then Matt Tait is your guy. Matt will be answering reader questions starting at 1:30 p.m. Wednesday.
Moderator:
We're pushing the chat back a few minutes to 1:15 p.m. Still plenty of time to get your questions in ...
Moderator:
All right, I lied. We'll get going around 1:30. Thanks for sticking with us. And there's still room for more questions if you have them. Plus, with it being March, basketball questions are welcome.
Moderator:
All right, while Matt's getting set up, just want to remind you to keep checking back to KUsports.com this week for live blogs during the Big 12 tournament. I'll be opening up KU's game blog a couple hours early, so we'll be chatting through the first game of the day, which is Baylor and Kansas State.
Matt Tait:
Solid stall job, Newell... My bad for the delay. Let's get to chattin'...
How do you feel daymond patterson fits into charlie weis' high power offense? Golden tate was a stud under weis and they seem to have the same build. Your thoughts?
Matt Tait:
I like the comparison, but you have to remember that Tate (almost the right spelling) was an NFL draft pick and it remains to be seen if Patterson has that kind of talent.
That said, I think Patterson will be given a shot to work in this offense largely because he's one of the only WRs on the roster with legit experience. In addition to that, it can't be denied that the guy's a playmaker.
If there doesn't wind up being a role for him at wideout, I think it's safe to say he'll still factor heavily in the kick return game.
Matt,
What freshmen that red shirted last season do you see possibly making an impact on the upcoming season?
Matt Tait:
A couple come immediately to mind.
I've heard nothing but good things about defensive lineman Ben Goodman, who has gotten bigger, stronger and faster since arriving.
I also think that a couple of the offensive linemen will get a shot, most notably Dylan Admire, Bryan Peters, Luke Luhrsen and Damon Martin...
Other than that list, there aren't a lot of options, as Gill played quite a few true freshmen a year ago.
Matt - it seems like the D-line did not get fixed. Weis not only cut some of Gill's D-Linemen...but also only brought in some lower rated juco guys and failed to recruit higher rated freshmen. Do you see the D-line woes continuing for next year...and do you think this position group will be KU's weakest group ?
Matt Tait:
I'm not sure that it's fair to say that the D-Line has been fixed OR has not been fixed. It's still very early.
I will say this, though. Many of the guys that Weis and D-Line coach Buddy Wyatt brought in with this latest class can flat-out play and are better than most of what we've seen at that position during the past two or three years.
They have to show up and prove it and do it in games for it to matter, but I can tell you this much... Right now, I'm going to trust Weis' evaluation of talent a lot more than I trusted Gill's.
Beyond that, I'm not sure the position has all of its players in place yet. There has been some talk that one of those fifth-year transfer types could be a defensive lineman... I have not heard a name on that yet, though.
Stay tuned...
Looking ahead to next season, with the bail out of those schools whose name will not be mentioned, and the addition of WVU and TCU, how would you rank the favorites in men's basketball in the Big 12?
Matt Tait:
Wow... March just started and we're already looking ahead to next season... You're relentless!
I'd say the top three next year will be:
Kansas
Texas
Iowa State
Baylor, Kansas State and West Virginia should also be very good.
But let's face it, even with them expected to lose T-Rob, the Jayhawks should be the favorite to win No. 9. Crazy!
Trying to integrate basketball into the questions for this week, since it is championship week.
Will the football team this upcoming football season win more games than the basketball team in the Big XII tournament this year? How about more games than KU in the NCAA tournament (would that make us bowl bound)?
Matt Tait:
I like the effort here... It is March!
I'll say the KU football team next year will win more games than KU will win in the Big 12 Tourney or the NCAA Tourney (but not both combined).
KU can only win three games this week and I think the football team will win more than three.
And in the Big Dance, I think KU could make a run to the Final Four, which would give them four wins, but I still think the KU football team can win four or five.
That's today, though. Talk to me after spring ball and when we get into August and my prediction could go up or down.
I like what you did here, though. High marks for creativity!
In your opinion which side of the ball will be ahead of the other in the spring game?
Matt Tait:
Another solid question...
Generally, it seems like defenses get the jump on the offenses in these types of situations. I think in this case, though, the KU offense will be ahead of the defense.
Two reasons:
1. Dayne Crist. He knows the Weis offense inside and out and has already been helping the rest of the offense in the offseason.
2. The defense was pretty woeful last year and has a long way to go with a completely new staff.
What is HCCW schedule when it comes to his time in Florida and time in Lawrence? Do you think this is a concern for the program?
Rock Chalk
Matt Tait:
So far, it definitely seems as if Weis has spent a ton of time in Lawrence, giving all he has to this program. That includes behind the scenes stuff as much as the things you've heard and read about.
I know his wife, Maura, has made a handful of trips up here already and I know the staff has been given a little bit of time off following the craziness that was December and January.
I don't think Weis' ties to Florida are a concern at all. The guy's all in and has been working hard to get this thing turned around. Expect that to continue and increase as we tick closer to the 2012 season.
Hi Matt. I know you will get this question a lot but I will ask it anyway. How far do you think this year's basketball Jayhawks will go? I know it depends on matchups and location sometimes plays into it. Just give me your gut expert opinion. You can have Jesse Newell chime in, too.
Thanks for your coverage! KUFanSince1975
Matt Tait:
I think they're Final Four bound. Just a gut feeling.
For starters, they're very talented and capable of beating anybody. Beyond that, though, there's something very poetic and proper in terms of karma about the much-maligned Tyshawn Taylor going out with an achievement that eluded so many of KU's all-time greats.
Newell...?
Moderator:
I told LJW photographer Nick Krug after KU's loss at Missouri that my gut was that this team was going to make the Final Four.
I'll stick with that. KU makes the Final Four, but loses the first game there.
What team would scare you the most to see in KU's bracket?
Matt Tait:
I know they're not playing that well lately but probably Ohio State. They'd have revenge on their minds and Sullinger on the court. Beyond that, if Carolina somehow doesn't get a No. 1 seed, I think that would be bad news for KU to have UNC be the No. 2 in their region....
Stuck with the high seeds for this answer because the rest is just so tough to gauge right now.
Still haven't heard anything, good or bad, about Phil Ford or Dreamius Smith. Both would be great pickups for the Hawks. With Grunny's ties to Ford, and Ford's enthusiasm to be a Hawk, I at least expected to hear something about him by now. Is it possible that Weis would consider signing them, or do you think he will avoid the risk of future academic ineligibility? He said he wants to get the Kansas kids...
Matt Tait:
I'd say it's a good bet that Ford will be back and that Smith will not.
Ford has continued to have contact with the KU coaching staff and he even told me recently that Weis has extended an official offer to him. He still has to work on his weight and make sure his grades are in good shape, but I know he wants to come back and is as much a Jayhawk today as he was the day he signed originally.
Time will tell...
Besides attending one of our Basketball games, what else do recruits experience during our "Junior Days"?
Matt Tait:
The bulk of the purpose of a junior day is just to get the kids on campus to see the place and meet the coaches. So a large part of it is about touring the facilities, talking with academic advisors and that kind of stuff...
I know there are summer camps where the kids go through workouts and show their skills, but I think that just takes place at the camps. The junior days are merely precursors to official visits.
Moderator:
Time for a couple more ...
This is HCCW talking about his fundraiser and how he got people to attend. Is this an example of HCCW speaking frankly or do KU fans have something to worry about? "I know a lot of the enticement was KU," Weis said. "Rock Chalk Jayhawk and all that. I get it. I'm buying in. But, really, KU is my job. Hannah & Friends is our passion." Will there be a learning curve for both HCCW and fans when it comes to HCCW answering questions? In your opinion will HCCW buy in for all five years and is there a concern he will not become passionate?
Rock Chalk
Matt Tait:
I think too much is being read into this quote.
Weis' family is very, VERY important to him and will always be, but that's not at the expense of football.
I haven't gotten to know him real well yet, but the little I have seen has shown me enough to know that the man is all in on whatever task is on his plate at the time. That means when it's time to be with family and recharge, that's his top priority. But when it's time for football, that's his top priority.
My guess is that Weis will be as focused on football and building this program as necessary and he will work as hard as just about any college coach out there... But I admire him for having a passion outside of his profession, one that not only includes his daughter but also strives to make the lives of those like her better.
Moderator:
As always, we save the best question for last.
Matt, Given his age, maturity, hunger to prove he is as good as advertised coming out of high school, and him being a seemingly perfect fit for Charlie Weis' offense, do you think it's a stretch for me to consider Dayne Crist as potentially the No. 1 impact recruit in the nation? -- Tom Keegan
Matt Tait:
It's probably a bit of a stretch, Mr. Keegan... But maybe not. There probably will be other newcomers at other programs who do bigger and better things throughout the country this season. But if you're talking about how much of an impact one guy has on a program, Crist could be very close to the top.
Here's an example:
WR Dorial Green-Beckham may have huge numbers at Mizzou next season and might be a big part of MU's offense. But will he elevate the Tigers from Top 25 to Top 5? Doubtful.
Crist's numbers may not be as impressive (and they may), but he could elevate KU from bottom feeder to bowl contender.
I guess it just depends on how you evaluate it.
Thanks for your question!
Moderator:
Thanks to all for your questions.
Matt Tait:
Good stuff once again. Thanks for adjusting to Wednesday with us... We'll probably do Wednesday again next week since the NCAA Tournament kicks off next Thursday.
Talk to you then!!!