Completed chat with KU football beat writer Matt Tait
March 1, 2012
This chat has already taken place. Read the transcript below.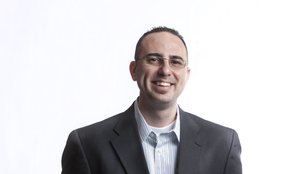 Have a question about KU football? Then KU football beat writer Matt Tait is your guy. Matt will be answering reader questions starting at 1:30 p.m. Thursday.
Moderator:
Hey guys. This is Jesse Newell, KUsports.com online editor. I'm joined by KU football beat writer Matt Tait. Matt, what is the best grub you've had in the last 48 hours?
Matt Tait:
Two things come to mind... I really enjoy these sour gummy lifesavers that I've recently found. Real solid. Don't have them with me now, though, so I'm hoping to make it through the next 30 minutes... Let's go!
Matt Tait:
I guess that's only one thing... See, I need them.
Moderator:
All right, let's get started.
How do you see the offensive line shaping up?
Matt Tait:
For a unit that's losing Jeff Spikes and Jeremiah Hatch, I think this group is still in pretty good shape.
I'd look for Trevor Marrongelli to slide to center, with Tanner Hawkinson and Riley Spencer at tackle. Duane Zlatnik (maybe the team's best pro prospect here) should be one of the guards and that leaves one open spot and a lot of guys battling to fill it.
All four of those guys have solid experience and are talented players. It should be a strong O-Line, especially when factoring in some of the red-shirt freshmen and others who haven't played much yet.
Do you think Steven Johnson has a legit shot at getting drafted this year?
Matt Tait:
I do. If it happens, it'll be late, but a couple of guys I've talked to have said that Johnson's a good fit for a team who plays a 3-4 because of his good hands and intelligence.
KU's pro day (March 14) is big for him. He did OK at the combine last week, but needs to improve a couple of things at pro day. I think he will. He looked a little nervous at the combine and I'd expect him to be much more relaxed and even more driven when the 14th rolls around.
Drafted or not, Johnson will get a shot next year with an NFL team.
Anything surprise you to this point on how Coach Weis is handling the program?
Matt Tait:
Based on what I've learned from talking to other people about him, nothing has surprised me that much. He's all business, no nonsense and very charismatic. He knows what he's doing, knows what he wants to do and is making moves to get that accomplished.
I guess if I had to say something that has surprised me a little, it's the fact that he's been so hellbent on winning right away. That's what he's here to do and he seems to believe it can happen. For a guy stepping into an obvious rebuilding situation, that's a little surprising, but also good to see.
The other thing that I think is really cool and kind of a surprise is that Coach Weis runs his own Twitter account. Small potatoes, I know, but that's pretty cool and a great sign that this guy understands college athletes and the landscape around him.
Any word about McCay?
Matt Tait:
Haven't heard anything. I'm guessing we're still a few weeks away (at least) from hearing something. And this probably won't be one of those things where we'll know what's up before KU announces it. Just gotta be patient. But I still like his chances of playing this season.
While still having to pay the remainder of Gill's contract, among other things, can KU afford to fire Bonnie Henrickson right now?
Matt Tait:

Good question. And I think you're right on the money (no pun intended)...
I think because of the financial obligations and the unfortunate situation with the injury to Carolyn Davis, she'll be back next season. But, needless to say, that will be a pretty big year for her.
Years from now, do you see Todd Reesing or Aqib Talib or both joining the Ring of Honor?
Matt Tait:
I'd say both. There will come a time where it will be important to start honoring the next generation of KU's all-time greats and these guys are both at the top of the list.
Reesing HAS to be on there someday because he rewrote the record book and has a bunch of records that may stand for quite a while.
Talib is deserving because he was an All-American and arguably was KU's best player during their best season.
They'll have to get creative with how they do it, but if Weis gets things rolling and there are some stadium renovations that come because of it, I think you'll find a pretty cool solution to adding a couple of names and making room for more.
There is a lot of talk about the running back position but little seems to be about James Sims. He has done some good things for the past 2 years. Any chance James Sims is the primary back this year?
Matt Tait:
I think there's a great chance...
Think about it, heading into last year there were three backs that were supposed to surpass Sims and take a good chunk of his carries. It didn't happen and Sims still led the team in carries and yards.
The chance is greater that he'll be surpassed this season because it's a new coaching staff, but I've learned this much about Sims in my time covering this team - you don't want to underestimate him.
The guy is driven, reliable, humble and improving all the time.
I think he'll get plenty of carries and I think he deserves them. In addition to his talent, he's also one of the best people on this roster. Just a great dude.
Thanks for all your hard work Matt.
How much playing time do you see Lubbock Smith getting next year at safety because it would seem like his senior leadership and game experience would be a huge benefit for the defense, at least early on in the season.
Matt Tait:
This is a great point and something that often gets overlooked.
I've jumped pretty hard on the Victor Simmons bandwagon and I still think Simmons is a player who's going to be really solid really soon, but Smith is a guy you can't forget about.
He started six games for Mangino as a true freshman and was eighth on the team in tackles that year and earned all-Big 12 freshman honors and honorable mention freshman All-American honors.
Since then, he's kind of been up and down. He has talent, he's passionate and he's obviously got a lot of experience. I'm guessing he'll be given every opportunity to earn a starting spot and, even if he doesn't do that, will factor into the rotation back there.
From a numbers standpoint how much effect do you think the new enthusiasm from fans will affect attendance at the Spring Game?
Matt Tait:
I'll say this, if those stands aren't packed on April 28, you're all missing the boat...
KU fans want a winning program and something they can be proud of on Saturdays. They have a part in that. Showing up in the spring will tell the coaches, the players and everyone watching that KU football has support from the fans and that can go a long way in turning things around quickly.
I'm guessing we'll be looking at an all-time high for attendance as long as the weather cooperates.
Moderator:
Time for a few more ...
According to this website, http://cfn.scout.com/2/1155087.html KU has the worst recruiting class in 2012. What is your take on this years recruits and where do you expect KU to be in 2013?
Rock Chalk
Matt Tait:
First off, you have to remember that the ranking may not include Heaps, McCay and Crist. Those guys alone would add a lot to that ranking and would at least elevate KU to the middle of the pack.
Beyond that, football classes are so much more difficult to rank than hoops classes and because of that there's no reason to get too worked up about high rankings or low rankings.
Weis and company threw that class together in a little more than a month and, considering that, it's a darn good one. It addressed all of their major needs and brought in guys who pass Weis' talent test. That's a little tougher test than we've seen in recent years.
Give these guys a full year to put together the 2013 class and I think you'll be looking at something pretty special. Maybe not Top 2 or 3, but I'd bet top half for sure. Time will tell...
Any updates on the players who were released?
Matt Tait:
I haven't heard much. It's been pretty quiet regarding that and I would imagine it will remain that way at least through April. Once we get to May and the summer and guys start to enroll for the fall semester and all that, we should know more.
Seems like the Big 12 let A&M and MU off too easily by accepting far less than what conference bylaws dictated. Why not demand the full amount since they gave less than the required 2 years notice?
Matt Tait:
I totally agree and am a little shocked by it. When you look at the fact that West Virginia had to pay $20 million to leave the Big East and these two paid just $24 million combined to leave the Big 12, it's a bit perplexing.
I haven't had much of an opportunity to talk to people about WHY this happened, but I'm guessing it points to part of the problems that were in place with the Big 12 structure to begin with and also may hint toward the league's future expansion plans. Maybe they didn't want to stick it to MU and A&M in hopes that down the road, if they're taking more teams from other conferences, maybe some of that will come back in their favor.
That could be a reach, but it's at least one way to explain it.
The other way to explain it is this: The Big 12 is ready to be done with this mess and didn't want to drag it out any longer. Give us what you will and get out of here.
Hard to say for sure. I'll look into it a little more and try to letcha know.
Moderator:
OK, final one. Serious like always.
What positions on the football field would you assign to all of your fellow LJW sportswriters if you were putting together a team?
Matt Tait:
Wow. This could be fun!!!
Keegan - Quarterback. Hey, he's the boss and he actually used to run point during his basketball playing days. I think that would translate well.
Tait - Athlete. Versatile and capable of playing a bunch of different roles from carrying the ball to catching it and returning kicks and defense.
Newell - Middle Linebacker. Smart, crafty and under control at all times.
Bedore - Lockdown corner. Great coverage skills.
Benton Smith - Tight end. He's a little slow, but has a good frame, good hands and isn't afraid to mix it up.
Andrew Hartsock - Free Safety. A little undersized but still capable of being tenacious. Also covers a lot of ground.
Nick Gerik - Wide Receiver. Tall, lanky and would benefit from his experience in covering the Hawks in the NBA if asked to be the team prima donna.
Chris Cottrell - Fullback. Does a lot of the dirty work and seems to relish it.
Nick Krug - Tailback. Uses his vision well and sees things others don't.
Wow. That was a challenge!

Moderator:
What an epic question and even more epic answer.
Well, thanks for joining us, Matt, and thanks to everyone for the great questions.
Matt Tait:
I'm wiped out after that last one. Need some candy and a soda.
With the Big 12 tourney happening next week and the NCAA Tournament in the weeks that follow, we have have to move this chat to Wednesdays for a week or two. We may even open it up to some hoops chatting.
We'll letcha know. And if we do, we'll call it "31 for Wednesday"
Thanks for stopping by and for the great questions. Enjoy March Madness!!!