Completed chat with KU football beat writer Matt Tait
June 6, 2012
This chat has already taken place. Read the transcript below.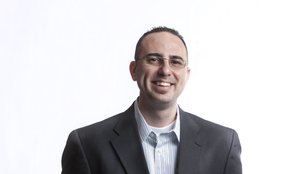 The transcript from this week's "30 for Thursday" KU football chat with beat writer Matt Tait, which actually took place on Wednesday. Go figure.
Moderator:
Hey everyone. Thanks for checking out the chat on Wednesday this week. We've been pretty consistent with Thursdays but we have, from time to time, had to adjust. Thanks for being flexible with us and for continuing to fill our in-box with killer questions.
Let's get started.
Matt Tait:
Wednesday, Thursday, Friday... It's all the same. Great questions and a good time talking KU football.
I'm ready to roll...
Come on, Matt! Can we ditch the "30 for Thursday" name since you aren't always on Thursdays and you always go longer than 30min?
Time for your fans to suggest new names!

Matt Tait:
Haha! Perfect timing for this question. I'm all for it and would love to hear your suggestions. I'll probably still shoot for Thursdays, but a new title wouldn't be a bad idea. Operators are standing by....
I've seen you and Charlie Weis both say great things about KU's spring GPA being a 3.0. I want to know your thoughts on how this might actually transfer into success on the field. Does it have to do with Weis' attention to detail, or possibly that the players are trying to start off on the right foot with a new coaching staff? Either way, a great start to this regime.
Matt Tait:
They've said from the beginning that success on the field starts with success and discipline off the field. In order to be a quality team, you have to deliver in all areas.
Sure, there are those teams who fill their roster with 5-star studs and that alone can win a lot of games. But even at the powerhouse programs like Alabama and Texas, when things are going poorly off the field — be it in the classroom, team chemistry, coaching distractions, whatever — that usually is reflected on the field.
This concept is one of the many areas in which Weis and KU AD Sheahon Zenger sync up perfectly and because of that I think you will continue to see a strong emphasis on performance in the classroom.
Matt- Help me here....Are the Jayhawks really going to still be so bad that they are," the only team in the Big 12 that is not considered to be a bowl contender"?
Matt Tait:
I'm not sure that the proper wording here is "so bad." I think "so behind" might be a better way of putting it.
The last two years have been rough and there's a lot of word that needs to be done to make up for that. So the Jayhawks are starting in quite a hole.
But they should be improved in nearly every area and they should be much more pleasant to watch. But they definitely aren't going to be considered bowl contenders.
I saw a number of the players on Twitter talking about how the summer "season" starts today. Can you give us a sense of what that means for their football prep?
Matt Tait:
Hate to do this to you, and I don't do it a lot so that's why I'm OK with it, but check out tomorrow's paper (or the site) for a story about that.
Spoiler alert.... A lot of the story has to do with strength and conditioning coach Scott Holsopple.
Matt,
Love the work you do for KU sports, especially appreciate the increased coverage of the football program.
Question: Any information on next steps for Memorial stadium? Is there hope for enhancements coming to the stadium in the next two years?
Matt Tait:
The only thing I know is there still is work to be done in other areas before any upgrades at Memorial Stadium are put on the table...
That's not to say there haven't been discussions about what should/could be done. It's just that if there has it's all been pretty quiet.
I'm hoping to get something more concrete on this topic a little later in the summer so keep an eye out for that.
Matt,
I'd greatly appreciate you fielding this one! I have a guy I work with that is constantly bashing KU, even though he's a grad. He tells me that Weis is an egomaniac and won't last as coach! The common theme is he says the big alums are upset with the hire. I haven't seen or heard anything that points the compass near any of this crap so can you please end his barrage of garbage. Can you set the record straight cause I don't want this ship setting sail again? Thanks for all you do Matt!
Matt Tait:
This much I can tell you, I haven't heard of very many alums and/or donors who are upset with this hire. And I've got eyes and ears in a lot of different circles.
Now, that group may have existed initially. And to some degree that's understandable. But for the most part, people who have met Weis have been incredibly impressed by him, both in terms of his vision for the football program and him as a person.
Who on the football team should I not challenge to an arm wrestle?
Matt Tait:
Tough one since I'm not sure who you are. But I'd be willing to say you'd be in trouble against a lot of these guys.... If I had to pick just one, I'd tell you to stay away from Toben Opurum. Dude's arms just keep getting bigger and bigger.
I'm not sure how you're doing your competition, if it's done by weight class or last name or random draw or what... But others to avoid on your side of the arm wrestling bracket include:
Duane Zlatnik
Tunde Bakare
Greg Brown
I have a really good feeling about Ben Heeney being a great linebacker at KU and maybe even as soon as this year, do you agree? And who do you think will be our best LB this year?
Matt Tait:
Heeney's an animal and with a great motor and a fearless mentality. I think he'll wind up being a solid player for KU and, really, already was if you count last year on special teams.
It's a crowded position, but the best athletes who put in the most hard work and hit the hardest will standout. Heeney's got a chance to do just that.
As for this year, I think Tunde Bakare could be in for a big year. He's got a great mix of speed, power and athleticism and loves contact.
Hey, Matt. How many scholarships are we expected to have available for the class of 2013?
Matt Tait:
This is always such a tough question to answer because no one ever seems to know for sure other than the coaches.
A lot of it depends on what Weis decides to do with the spots that came open from transfers and suspensions this year. He nearly maxed out his 2012 class but also got a few spots back with the departure of Chris Robinson, Collin Garrett, Julius Green and Jake Farley, so therein lies the question.
I'd expect the number to be somewhere around 20 and maybe even a little higher considering the number of fifth-year seniors who will have a scholarship for this season.
Hey, Matt. What are your thoughts on Taylor Cox, and how he will fit into the offense? He initially looked like he might be our Darien Miller replacement, but now that role looks to be filled by Tony Pierson. How much time do you think Cox will get?
Matt Tait:
I think he'll get a chance to contribute right away, especially considering the fact that James Sims is going to serve that three-game suspension.
There's a lot to leap ahead of in Tony Pierson, Brandon Bourbon and the emergence of Marquis Jackson, but Cox has a little different style than most of those guys and also has enough speed to be a threat for big plays.
It'll be interesting to see how things shake out with him and Tevin Shaw. I'd expect one of those guys to red-shirt, though that's far from a guarantee...
Has there been any news on continuing the Gridiron series for this upcoming season? I think it would be interesting seeing the differences between Gill to Weis behind the scenes. I would love for it to continue.
Matt Tait:
I don't think it's happening, and I don't think Micah Brown works for the football program any longer. He does good stuff, though, and will land somewhere for sure.
I just don't see the Gridiron being Weis' style.
Matt-
So in an earlier article, there seemed to be concern that if KU picked up a commitment from Darling, Cozart might de-commit and open his options to play elsewhere. In your opinion, would this be a loss for KU? I don't mean to sound like we are now a BSC bowl quality team or have the reputation of being one, but I would be surprised if Weis doesn't land a big name QB for this class that is significantly higher ranked than Darling.
Matt Tait:
Initially, I thought Cozart had position-switch written all over him, but I was told that they were planning to give him a shot at QB.
If he sticks with KU, I still think he'll get a shot at QB. And I also think the odds are decent that he will stick with KU. He's a confident kid and a heck of an athlete.
Darling, though — ranking aside — has a few things that make him ideally suited for this offense. Size, a good arm and a good mind being chief among them. I certainly think it's possible that Weis could entice an even better QB prospect to come to town, but if he doesn't, don't think for a second that Darling's not a great pick-up. He is.
Not a football question, but, unless I really missed something, we still don't have a director of basketball opperations. Any ideas on who/when?
Good job and good effort on these chats.
Matt Tait:
Question of the day!!! No doubt.
For those who missed it, here's a clip of the "Good Job, Good Effort" Miami Heat fan who stole the show last night. Too funny!
http://www.youtube.com/watch?v=yfvVlYEiYws
As for your question, I don't know who it will be, but I'm expecting to hear an something before Self's camp gets going later this week.
According to Rivals, former KU RB Darrian Miller is now at Butler Community College. What would you say the chances are he returns to KU after a year at Butler?
Matt Tait:
Miller is at Butler CC, and I think the chances of him returning to KU are pretty close to 0 percent. K-State on the other hand, could be a place to keep an eye on.
Matt -
If a chicken and a half_ laid an egg and a half_ in a day in a half, how long would it take a grasshopper with a wooden leg to kick the seeds out of a dill pickle?
Matt Tait:
32 minutes. Everyone knows that.
What is your prediction for the order of our next starting QBs barring injury. I assume we start with Christ and then Heaps... then Baty, Cozell, or Darling? Where does Cummings and others fit?
Matt Tait:
I like this question, but mostly because I like those names. How fortunate is this program to have that list? Incredible.
I'll take a stab at answering this, but it's tough because I really like a lot of these guys.
2012 - Crist (sr)
2013 - Heaps (jr)/Baty (jr)
2014 - Heaps (sr) /Baty (sr)
2015 - Darling (soph)
2016 - Darling (jr)
2017 - Darling (sr)
This is such a tough one to answer because I don't know what to do with Baty. The guy's a stud and he's going to push for playing time. It's possible that he could beat Heaps out but it's also possible that he could just be one heck of a back-up for two or three years.
I like the look of Darling for the future, especially with some time to learn things from those guys.
Sure will be fun to see it play out.
What is the reason for a big GPA increase? Flood of walkons who are smart or just kicking out the bad ones?
Matt Tait:
Actually, there's a lot to it, but by far the biggest reason is the fact that Weis made it a priority.
Simple math says this: You don't follow the rules, you don't play. And if you really jack with the rules, you don't even stay on the team.
Nobody wants to be booted, so they all dedicated themselves to the classroom and it paid off.
Weis did, however, also make sure that the walk-ons would not bring down the program. If I recall, walk-ons who didn't have a 2.5 GPA or higher were not permitted to return. So it's not so much booting out the bad ones and bringing smart ones in to replace them as it is setting a higher standard for EVERYONE and making it mandatory that they meet that standard.
Impressive stuff however you slice it.
How big of an impact will Josh Williams (DE-Nebraska) have on next year's defense?

Matt Tait:
I think he'll have a chance to be a big-time player. He has NFL dreams and Weis can help him get there.
But he has to perform — on and off the field — and he has to be a good teammate and fall in line. If he does that, he'll play a lot and should be productive.
Id like to see Tunde given reps at SS. any word on players that might get looks at other position other than # 35 on Goalline? Thanks for all the (almost daily) football articles Matt and LJW. y'all got me hyped
Matt Tait:
Since we haven't had much contact with the coaches since the spring game, it's hard to say what they're thinking here, but I know coach Campo said there were some guys on the offensive side of the ball that he had his eye on.
Who knows what'll happen there.
Bakare at safety is interesting, but I doubt he's good enough in coverage to play back there. He's not bad covering guys out of the slot and running with tight ends, but it's a whole different story asking him to play in the secondary.

Moderator:
Let's do a couple more and then call it a day...
Matt,
Thank you for all the great coverage on Kansas football! What are your thoughts on Turner Baty and his chances at competing for the starting job in 2013. Baty looks like a solid prospect and should help Heaps elevate his game to another level. Thoughts? On a side note, do the Thunder close out the Spurs tonight?
Matt Tait:
I'm a big Baty fan and I think that competition will be one of the best we've seen here in a while --- definitely since Reesing and Meier battled it out.
They both do similar things but each guy has a little element to his game that makes him unique. Heaps throws an incredible ball and probably has a little more zip. Plus, he has the experience advantage. Baty seems to be a little more physical and likes to run around a little more.
There's no reason to get ahead of ourselves here, but that's a big-time battle and Baty will give Heaps everything he can handle -- and vice versa.
That said, I think Baty will emerge this year as a reliable back-up capable of stepping right in if something should happen to Crist.
Why didn't Nas Moore make it to campus for the first summer session?
Matt Tait:
There are a handful of guys in the Class of 2012 that have not made it to campus yet.... nothing to worry about, just different schedules and arrangements that forced some of them to wait until July.
I know this much, the guys who aren't here are dying to get here. And the guys who are here are loving life.
It seems like a great group.
How do you think we stack up at offensive line compared to the rest of the conference? What about running backs?
Matt Tait:
I'd say middle of the pack for both groups. KU's three seniors up front -- two of which have NFL futures -- give the O-Line a strong core and the running backs' depth and diversity alone make that group pretty special.
That's definitely two areas where the Jayhawks won't be overmatched this fall. Gotta get 'em to complement each other to make it pay off, though.
How can a kid like Colin Spencer, who holds one of the top SPARQ performances of all-time, not be rated by Rivals or anyone else? Was KU recruiting this kid before his SPARQ performance?
Matt Tait:
You know how rankings go.... And besides, you also should remember that these Combines do not necessarily predict football ability. There are plenty of guys who have done great at the Combine who haven't gone on to NFL stardom... Same sort of deal here.
That said, KU the first school to get in on this guy and that paid off. They won't be the last and I'd expect Spencer to field several more offers throughout the next several months, but, at least for now, he appears to be sold on Weis and the Jayhawks.
So if Weis priority was education, what was Turner's?
Loaded question..
Matt Tait:
Look at that... We're out of time. ;-)
Thanks again to all of you for a great group of questions. You guys are the best. I'll look forward to some more fun next week!
Moderator:
Thanks for participating, folks. We'll see you back here again next week. Be sure to toss out your suggestions for a new name for this chat, but be advised that I can't guarantee we're gonna change it. Have a great rest of the week!