Completed chat with Matt Tait, KU football beat writer
January 19, 2012
This chat has already taken place. Read the transcript below.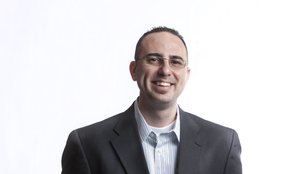 Have a question about KU football? Then KU football beat writer Matt Tait is your guy. Matt will be answering reader questions starting at 3:30 p.m. Thursday.
Moderator:
Hey, this is Jesse Newell, KUSports.com online editor. We've got KU football beat writer Matt Tait here to answer your questions. Matt, do you have your Mike and Ikes ready?
Matt Tait:
Indeed. This box is kind of disappointing me, though. The last one belonged in the Mike & Ike's Hall of Fame... Almost all reds. Wow!!! Let's go!
Who would you guess will be the back up QB for 2012?
Matt Tait:
That's the million-dollar question right now and I think the answer everyone's hoping for is that it won't matter. Can't think like that, though. I'm getting the sense that Weis has some other QB up his sleeve that we might not know much about right now, but looking at the roster as it stands today, look for incoming freshman Seth Russell and returners Blake Jablonski and Michael Cummings to battle it out. I'll give the nod to Russell among those three.
There has been a bunch of excitement over the football team these past few weeks but most of that has focused on the offensive. Is there any real reason to be optimistic that our defense will be any better than last year? Based on graduations/departures and incoming recruits, do you feel we will have more or less talent on the defensive side of the ball next year?
Matt Tait:
In short, yes. The biggest reason I believe that is preparation and coaching. The previous staff, though made up of great guys, was in over its head in terms of coaching ability and the ability to communicate what it wanted to the players. This staff won't have that problem. This staff also will hold guys accountable more, which should make for better execution and fewer mistakes. Add to that the fact that there are some talented guys returning a year older and wiser (Opurum, McDougald, Willis, Patmon, Greg Brown, etc.) and I think the defense has a chance to be better. KU sure better hope so because if it's not, the offense won't matter.
When will we get to read more about the Jayhawks new DC and his decision to work with HCCW ? When will he arrive for a visit in Lawrence.
Matt Tait:
Dave Campo will be recruiting and working on the transition for the next couple of weeks and will first be available to the media on Feb. 2. We'll get a substantial block of time with him and all of the assistant coaches on that day, which will be great in terms of finding out more about the chemistry of the coaching staff that Weis has made so much of already...
What are the chances Weis lands multiple 5 star guys straight out of high school?
Matt Tait:
The chances of that happening aren't good, but they're certainly better now than they have been in a long, long time. This much we've learned already, Weis is going to go after every player he wants. A lot of those will be four- and five-star guys. How many of those he can convince to come to Kansas will determine a lot about how successful he is here. I'm guessing we'll see more than we have, but I still don't think it will be a ton... maybe a few each year - and that's if and only if Weis finds a way to win here.
Do you see a difference in the amount of information you get from the HCCW organization versus the previous HCTG organization?
Matt Tait:
I do. And it goes both ways. With Weis, we get more of the straight truth and less coach speak.
Having said that, I think we probably will get fewer opportunities to speak with Weis than we did with Gill.
He spoke at his introductory press conference and again on Monday. That'll be it until signing day (Feb. 1) and after that we probably won't hear from him again until the start of spring ball (March 27). That's just the way he seems to want to do things, and, unfortunately, there's not much we can do about that.
I will say this, though, when we get him, we get a lot out of it. I honestly feel like I've learned more in the two or three times I've talked to Weis already than I did in two years from Gill.
Stewart Mandel of CNNSI gave the hiring of Charlie Weis a grade of "F" saying that if he achieves any level of success he'll bolt to the NFL. Coach Weis clearly stated that he wants to coach 5 years at Kansas then retire. Who do you believe?
Matt Tait:
I believe Weis. He seems happy here and I think he's taking this opportunity as a great challenge to prove his coaching chops...
That said, things change and if someone comes along and offers him outrageous money to be their Offensive Coordinator, he could leave. But I think he's planning on being here and really wants to be here.
As for the "F" grade, I know people got pretty worked up about it, but I wouldn't read too much into the opinion of a national guy who never comes around. Even if he doesn't win a game here, the interest and buzz Weis has brought to this program already has to be worth at least a D...
Matt, can you and the LJW Staff put protocol aside and start referring to our beloved institution as either "KU," "Jayhawks" or "Kansas" and never "Kansas University?" Thanks.
BTW, we all appreciate your hard work.
RCJHGKU!!!
Matt Tait:
First off, thanks for the note. Second off, we can't help you with that one. That comes from the top and, I don't know about you, but I've found that it's best to keep your bosses happy...
Why is KU not granting Brock a release from the University? If he's not on the team, and they aren't keeping him on scholarship, why not release him?
Matt Tait:
Tough to answer that question right now. I'm hoping we'll get some kind of reaction from KU today and I've already put in a call.
I do know this... they wanted Berglund to come to KU and were looking forward to him competing for the back-up role and possibly more.
My guess is that there's some sort of legal red tape tying things up right now and all will be taken care of in due time. That's just my guess, though, and I can't speak for them. I do know this, universities that don't grant releases to guys quickly get a reputation that's not favorable and that can hurt recruiting. I wouldn't imagine KU wants that to happen right now, especially with all the momentum surrounding football and the rebuilding project that's ahead.
Stay tuned...
2 part question... Do you see a major stadium upgrade coming any time soon? Also, will the athletic department debt be a major factor in that? I know you have made comments about writing an article in the summer, but I am bad at waiting! :)
Matt Tait:
1. I've heard very little talk about stadium renovations in the near future. I know there are long-term plans and goals, but nothing on the horizon any time soon. As you know, winning usually speeds those types of things up substantially...
2. The debt, though a factor, probably would not prevent KU from doing whatever it wants to do to Memorial Stadium, Allen Fieldhouse or any other facilities. Again, the debt does exist, but I've heard concrete numbers that say it's simply not as bad as it's been made out to be.
Even with the new recruits, what position do you think KU will struggle with the most next season?
Matt Tait:
I think the smart money's on the defensive line. There's reason to believe that the defensive ends could be productive - guys like Opurum and Agostinho are talented and experienced players. But that interior is still a big question mark and even though they've addressed it by bringing in some junior college guys, I don't think that'll be an overnight fix. Probably two years away from being sound up front...
Moderator:
Five-minute warning ...
What are some of the guys saying about the new conditioning program?
Matt Tait:
So far, it sounds like a monster. Of course, compared with what they've been through the past couple of years, that's to be expected. New S&C coach Scott Holsopple is known for making workouts miserable and Charlie Weis likes that, so I think they're just starting to scratch the surface there. The goal, of course, is to change the culture there first and hope that leads to winning on the field. Can't hurt...
If for some reason West Virgina is not able to join the Big 12 in 2012 what are KU's options for adding an additional game since playing Missouri is all but out of the question with the administration.
Matt Tait:
First, I think West Virginia will be on the schedule next season. There's still some stuff that needs to be worked out, but I think it'll end fine.
That said, if it doesn't, I'm guessing KU would simply find another non-conference game, perhaps from an FCS foe, that would be almost an automatic victory.
Stay tuned, though... I'm hearing some news about the 2012 schedule could be out by the end of the month... Could.
Over/Under: 4.5 wins for next season?
Matt Tait:
Too early to tell, but I like the question. I will say this, having a legit quarterback can change everything, so if Crist is all he's cracked up to be, the answer could be over, even if it's not quite six wins.
But I'll lean on my right to at least watch these guys go through spring drills before I start predicting the future.
Has anyone told you look like SVP with hair?
Matt Tait:
I've never heard that... Most often I get: Matt Lauer from Good Morning America and Shaka Smart from VCU (sorry...) I'm not so sure about either...
Moderator:
And finally ...
How many licks does it take to get to the tootsie roll center of a tootsie pop?
Matt Tait:
Good question. I've spent a lot of time researching this since taking over as the KU football beat writer and the answer is undeniably...
Matt Tait:
Bummer... Looks like some kind of glitch cut off the answer. Sorry about that.
Moderator:
Thanks to everyone for your questions, and be sure to check back next Thursday for another chat with Matt.
Matt Tait:
If we didn't get to your question today, but sure to submit it next week and we'll try to get to them all. We'll be here every Thursday talking KU football on "30 for Thursday" so tell your friends and come back and see us.
Thanks a bunch...