Chat live with Douglas County Commission candidate Mike Gaughan
October 21, 2010
This chat has already taken place. Read the transcript below.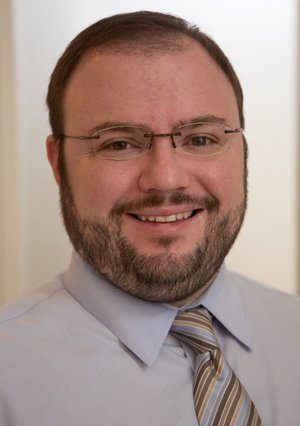 Mike Gaughan, candidate for Douglas County Commissioner, will take questions from LJWorld.com users from 2 p.m. to 3 p.m. Thursday, Oct. 21.
Moderator:
Hi everyone! I'd like to welcome Douglas County Commission candidate Mike Gaughan to our live chat. Feel free to submit your questions at any time, and we'll go ahead and get started.
Mike Gaughan:
Hello everybody. Thanks for your interest in this campaign!
You've spent the past two years focusing on green initiatives. Why focus on that when Douglas County faces budgetary issues?
Mike Gaughan:
Since I've been on the Commission we have made sustainability a priority. We partnered with the city of Lawrence to hire a Sustainability Coordinator - paid for with grant funding - to work with our departments on making Douglas County and Lawrence more efficient.
That is good for the taxpayers as well as for the environment. We have made a series of smart investments that will pay off fiscally, but also reduce our impact on the environment. And we have the ability to work with the community to encourage our residents to consider the same kind of investments with their homes and businesses.
I'm proud of the work we've done on this and I am looking forward to continuing to make it a priority.
Moderator:
If re-elected, what issues would be your priorities — other than sustainability?
If re-elected, what are your top priorities for the next four years?
Moderator:
(I posted Brandon_KS' question with mine, since they are so similar)
Mike Gaughan:
My first priority is to make sure that our residents have the skills that will be needed for jobs that our community will be attracting and developing. I want to work with the school district and state government to invest in workforce development initiatives that will do just that. Today's announcement of 125 new bioscience jobs is a perfect example. We want those jobs to go to Douglas County residents.
I also want to develop a renewable energy efficiency fund. We can invest a portion of the savings that we create by making upgrades to county buildings and vehicles into additional green improvements. That way we are making smarter decisions about our infrastructure at the same time we are lowering our costs. We could also consider a way to create incentives for our residents within the same fund.
How do you feel about island annexation? I'm referring to the annexation of rural properties that are more than a couple of miles outside the current city limits.
Mike Gaughan:
There is not a one size fits all answer to this question. Each case needs to be considered on its merits. Situations will arise where the city is the best entity to extend infrastructure beyond their boundaries. And sometimes the county and townships are best suited to do so.
There was a lot of attention this past summer on the county budget debate. Many of us, myself included, hoped the Commission wouldn't raise taxes. Why, ultimately, did you raise them?
Mike Gaughan:
We knew early this year that there would have to be some difficult decisions when we started developing next year's budget. The first thing I did when we started working on it was to draft a budget that would have held the mill levy flat. It would have required making devastating cuts to key services - the Health Department, Bert Nash, Cottonwood, and even eliminating things like Extension. We would have made significant cuts to the Jail and Sheriff's office. I could not support drastic cuts to critical services at a time when our residents are counting on us to be there.
We took public comments and I received a number of personal comments and the community was - and probably still is - divided on this issue. But, I decided that we needed to maintain our investments in those critical services and keep an eye on the future as well. I know that in Douglas County we want to be on the front line of the economic recovery and so I also supported continuing our investments in economic development and that includes our heritage and tourism industry.
Just today the Chamber announced a new company is coming to Lawrence. What kind of incentives did you have to offer to make that happen?

Mike Gaughan:
The City and the County are each committing $30,000 in workforce development and training funds for the 125 positions. That is spread out over 5 years, so it is $6000 a year from the County. I am happy to make that kind of commitment - particularly since it directed at workforce training - to a company that wants to hire 125 of our neighbors.
Hi Mike, Sam Brownback wants to increase the local option budget and decrease the states obligation to fund education across the state. How will this affect Douglas County and schools across the state?
Mike Gaughan:
Our legislature needs to make public education its top priority. It's something I don't get to have a major impact on at the County but it has a major impact on our community in terms of the caliber of the students that we produce and the quality of schools we have.
Decreasing the state's commitment to schools will only benefit districts with high property values. Lawrence has high property values but the question is what will it do to Perry Lecompton, Baldwin and Eudora. Forcing smaller districts with low property values to shoulder the burden - like those in Douglas County - will make it extremely difficult to attract new businesses to those communities.
What are your thoughts on the "Complete Streets" Initiative?
Moderator:
This will be our last question for Mike.
Mike Gaughan:
I am glad that we are having that discussion. We have an active community and I think it fits our character.
Moderator:
Unfortunately our time is up! Thank you, Mike, for joining us to chat today. Thank you to our users for submitting questions for Mike to answer.
Mike Gaughan:
Thanks for the questions. I have been honored to serve the last two years, and I am excited to serve another four. Please vote for me on November 2.