Chat with Tom Sloan, Republican candidate for Kansas House District 45
October 19, 2010
This chat has already taken place. Read the transcript below.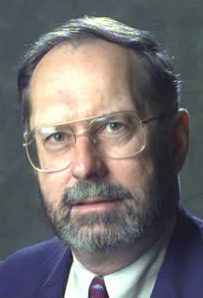 Join us for a live chat with Tom Sloan, Republican candidate for Kansas House District 45, Tuesday, Oct. 19 at 10 a.m.
Moderator:
Hello, everyone. I'd like to welcome Kansas House District 45 representative Tom Sloan to LJWorld.com. Thank you for joining us for a live chat today!
Tom Sloan:
Thank you, it is a pleasure to participate again in a discussion with interested and generally well informed voters.
Moderator:
Your opponent, Linda Robinson, held a live chat with us on Monday. Can you explain some key differences between you and her?
Tom Sloan:
My wife and I made a decision many years ago that I will not attack or misrepresent my opponent's positions. I have remained true to that commitment and only speak to my experience, vision, accomplishments, and initiatives.
I have voted to support funding for K-12 education opportunities; all day kindergarten; funding for vocational-technical training; and funding for our universities. I am working with the Board of Regents staff to identify ways in which the Board members and legislators can more successfully cooperate on a shared vision. I am working with teachers and administrators to identify ways to more wisely spend education money by revising the existing school finance plan --- but not at the risk of increasing local property taxes.
In short, I am a pro-education legislator and a leader within the Moderate Republican caucus.
hews:
What is your position on a COLA for KPERS retirees? How do you intend to fund KPERS as required by law?
Tom Sloan:
KPERS - the retirement system for state and local government employees, including teachers, police, fire personnel, judges, and elected officials, is woefully underfunded. It is a defined benefit plan - in other words, no cost-of-living or other adjustment is built into the retirement plan.
I have offered floor amendments in the House of Representatives and voted to increase the state's contribution to KPERS to address the underfunded situation. KPERS funding has not been a priority for the current or previous Governors and most legislators. The President of the Kansas Senate, Steve Morris, has stated this summer that it will be a priority for him. That is refreshing news for legislators like myself who have been expressing concerns about the long-term well being of the retirement system.
The good news for current and soon to be retirees is that sufficient funds are available to meet our commitments.
Moderator:
Yesterday, LJWorld.com user RichLorenzo asked Linda Robinson "Do you have a specific plan for job creation and economic growth? Lots of candidates say these words, but they don't have specifics?"
What is your response to this question?
Tom Sloan:
I am a former President of the Lawrence Technology Assoc. and current Board member. LTA members are the innovators and entrepreneurs within our community.
I brought two Lt. Governors, two Secretaries of Commerce, and two Adjutant Generals to meet with members and learn what our creative people can offer. The state officials carried that message across KS and the country to potential investors. One Lawrence business went to the National Guard's Smokey Hill Training Facility to test its non-lethal product under military conditions. If successful in selling the product to the military, hundreds of jobs could result in Lawrence.
Furthermore, as Chairman of the Vision 2020 Committee (the long range planning committee for the Legislature), I invited the state's economic development agencies to testify on their programs in 2009. After the hearings, the Committee directed the agencies to review their programs.
The result was a study by a KU Business School faculty member that suggests the state would benefit by having more people actually visit each KS business and ask "what would it take to add just one more employee to your business?" and then help make it happen.
During my visit to approximately 4,000 doors this campaign season, I helped a small businessman find a person to develop a website and directed the Dept. of Commerce to contact another about potential KS businesses that can supply his needs (he imports from a business many states away and has high transportation costs). I also helped another local business with a problem filing tax information with the KS Dept. of Revenue.
If re-elected, I will continue to press for state economic development agencies to cooperate more so that we have a better "one stop" assistance program, put existing state agency people on the road talking with businesses (80 % of new jobs come from existing small businesses), and continue my support for the KS Bio-Science initiatives - locally and statewide.
I have shared the report prepared by the KU faculty member and arranged conversations with the author with the current Lt. Governor and Sen. Brownback. Sen. Holland is a member of the KS Inc. Board and is very familiar with the report.
Moderator:
Recently student leaders at KU and other regents schools asked gubernatorial candidates Sam Brownback and Tom Holland for their stance on the $50 million "Kansas Commitment" recently approved by the Kansas Board of Regents. Do you support the "Kansas Commitment?" Why or why not?
Users can read more about "Kansas Commitment" here:
http://www2.ljworld.com/news/2010/oct/05/statehouse-live-students-leaders-seek-higher-educa/
Tom Sloan:
I support the concept of the Board of Regents' effort to secure more funding. Parts of their proposal are problematic for me. For example, permitting them to retain sales tax revenues for items sold on campuses means that there will be less revenues to the state to fund K-12 education. I do not want to pit K-12 vs. Higher Education.
I have met with the new CEO of the Board of Regents about the 30 questions the Vision 2020 Committee posed. Secure, long-term funding was one of the areas that we addressed. The State has an Education Building Fund that is used to support higher education, but it is woefully inadequate. I have suggested this is an area that should be explored to fund infrastructure (address crumbling classrooms as well as wiring for Internet access and outfitting new laboratory space).
I also suggested that the state's vocational-technical programs should be working with the KS Dept. of Labor so that when unemployed workers file for benefits, they also learn what types of job training are available. When the economy returns to a more robust condition, not all of the previously held jobs will return. I am encouraging the Board of Regents' institutions to help Kansans become prepared for new job opportunities.
What is your position on "Complete Streets", and making Kansas roadways safer for bicyclists and pedestrians?
Moderator:
We've had a few questions about Complete Streets during our live chats. For those who are unfamiliar with the initiative, you can find out more information here: http://www.completestreets.org/
Tom Sloan:
I have supported funding from the State Highway Program for mass transit assistance and bikers/walkers. The pathways along K-10 and elsewhere in our city were partially or fully built using these state dollars.
The state provides assistance to the City to maintain the urban part of state roads (e.g., Iowa Street, 6th Street). I support making those streets safer for bikers - though the City has done much more than most communities to clearly identify bike lanes and the LJW has done more than most media organizations to emphasize the need to "share the road."
If re-elected, I will continue to support the use of transportation funding to benefit bikers, motorcyclists, pedestrians, and vehicle drivers - that all may travel safely to their destinations.
Moderator:
Do you support the proposed 895-megawatt coal-fired plant in southwestern Kansas? If yes, do you think Kansas should also explore alternative energy options in addition to building the plant?
Tom Sloan:
I have voted for and against the "coal plant." My vote depended on how many of the renewable energy incentives that I proposed were included in the legislation. I did support Governor Parkinson's coal-fired plant proposal - because he included a renewable portfolio standard for the state and some, but not all, of the other renewable energy incentives that I advocate and advocated.
You may be aware that the largest impediment to developing Kansas' wind energy potential is the lack of high voltage transmission lines to move that power from rural areas to urban customers in and outside Kansas. I organized and hosted 6 Kansas/Regional Electric Transmission Summits in Lawrence that brought federal, regional, state - regulators, investors, utility CEOs, environmentalists, etc. to focus on our state's transmission needs/opportunities and KS' place within the region.
As a result of those Summits, attention focused on transmission and renewable energy resulted in the formation of the Kansas Electric Transmission Authority, and two transmission lines have been authorized to run from Moreland, OK, to Axtell, NE. These lines will permit more wind farms to be built in the central portion of KS.
I continue working to secure construction of one or more transmission lines to CO and points west to permit development of the wind energy potential in western KS.
Furthermore, I have been talking with a renewable energy development company about doing a combined wind-solar-energy storage project in KS. They are interested and want to partner with the state (no state $). I have shared this information with the current Administration, Sen. Brownback, and Sen. Holland. If re-elected, I will pursue this partnership.
Finally, the Sec. of the U.S. Dept. of Energy has re-appointed me to the Department's Electricity Advisory Committee and included me in the energy storage strategic planning process. In both cases, I am/was the only state legislator included and was selected because of my commitment to make renewable energy a larger part of our electric system.
Rep Sloan, I live in your district and have voted for you in the past. I like your moderate stances on issues, but my one concern with you is that you will vote for a conservative speaker of the house. If re-elected would you vote for Mike O'neal?
Tom Sloan:
I appreciate your previous support and your correct observation that I am a moderate who works with members of both political parties to advance policies important to our community and state.
At the present time, I do not know who will run for the leadership offices in the Kansas House of Representatives. You may recall that in 2008, Rep. O'Neal and Rep. Neufeld were the candidates for Speaker. Neither is considered a moderate.
My vote will be provided the most moderate candidate.
I have heard some concerns that if Sen. Brownback is elected that my moderate votes/voice/actions may change. That will not happen. I will remain true to my moral and policy positions in support of adequately funding education opportunities at all levels; addressing long-term water quality and quantity supply issues; addressing renewable energy and energy conservation as part of a responsible, affordable, reliable energy system.
Moderator:
It's likely there will be an attempt in the legislature to change the law in a way that would ban the domestic partner registry in Lawrence. What would you do on that issue?
Tom Sloan:
I have already opposed and voted No on efforts in the Kansas Legislature to prohibit Lawrence's Domestic Partner Registry. I will not change my position or vote in the 2010 or any other legislative session.
Moderator:
Do you think the state should implement "Obamacare" or attempt to find another solution to the healthcare and insurance problems facing Kansans?
Tom Sloan:
I voted against the State of Kansas suing the federal government over the "Obamacare" legislation because it would have been a waste of KS' taxpayer dollars. Seven other states have already sued and the U.S. Supreme Court ultimately will decide whether Congress exceeded its Constitutional authority.
What I have done is be the primary sponsor of legislation that permits Kansas hospitals to be linked over the Internet so that patients can be "seen" by health care professionals hundreds of miles away (e.g., KU oncology physicians today see patients at the Hays and Horton hospitals). This is a very cost-effective technology for physicians and patients to interact without the cost and difficulty of the patient traveling hundreds of miles (often with a spouse or friend - so two people are off work that day).
At my request, the Secretary of the U.S. Veterans Administration has directed the Region 15 (KS) administrators to negotiate an agreement to link the KS hospitals with the Veterans Administrations' hospitals. A Memorandum of Agreement is expected to be completed within the next few weeks between the VA and KU Medical Center/Hospital to establish this link. Not only will veterans benefit, but non-veterans benefit as well.
Finally, I seek to expand the KS telehealth system to tie adult care facilities to their local hospital so that residents of the facilities can have follow-up care from their primary care and hospital providers.
State education officials recently adopted the Common Core Standards, which puts in place higher expectations for English and math. Can you identify what you think are the state's weak points when it comes to education? How do you think they could be made stronger?
Moderator:
You can read more about the Common Core Standards here: http://www2.ljworld.com/news/2010/oct/15/new-english-math-standards-approved/
Tom Sloan:
The KS Constitution requires that the State provide for a "suitable" education opportunity for all children. The Common Core Standards is a recognition that math and science curriculums must be strengthened to meet the global economic competition from Asian and European countries.
I am working with educators and school administrators to develop policies that identify what a suitable education means for Kansas children. These standards will be different for children with disabilities than for children without disabilities, etc. My goal remains consistent, provide educational opportunities that challenge each student from pre-K through our universities so that the student can be successful in his/her chosen endeavor - whether that is in a vocational-technical field, academic research, laborer, or whatever he/she determines is most appropriate.
I also am working with educators and administrators to re-examine the existing school finance funding formula in an effort to minimize "silos" and to more effectively allocate our education dollars. For example, one of the categories is $20 million of state aid to help school districts open new buildings. Lawrence has benefited from this fund. But, I am asking if the long-term benefits of that $20 million would be greater if invested in special education, teacher mentoring, wiring each classroom for Internet access (both distance education and programming from NASA, etc.), or some other area that more directly supports student performance and learning.
Moderator:
Unfortunately, our time with Representative Sloan is up! I'd like to thank you for coming in today, and thank our users for participating and submitting questions.
Tom Sloan:
Thank you for the opportunity. For more indepth discussion, please contact me at tom@tomsloan.org or go to my website, www.tomsloan.org.