Chat with Linda Robinson, Democratic candidate for Kansas House District 45
October 18, 2010
This chat has already taken place. Read the transcript below.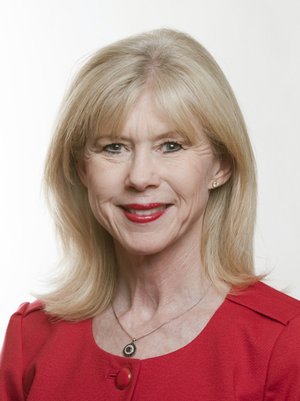 Linda Robinson, Democratic candidate for Kansas House District 45, joined LJWorld.com users for a live chat Monday, Oct. 18, 2010 from 10 a.m. to 11 a.m. Questions are now closed, but the chat transcript is available. Robinson is running against incumbent Republican Tom Sloan. District 45 covers north, west and parts of south Lawrence.
Moderator:
Welcome to our live chat with Kansas House District 45 candidate Linda Robinson. We're now taking questions, so you can submit them below. Welcome, Linda!
Linda Robinson:
Happy to be here. Thanks for the opportunity to answer voter questions.
Linda - Congrats to you and Tom for running such a positive campaign! I know your platform has been very pro-education. What other changes, aside from education, would you like to advocate for if you are elected?
Linda Robinson:
I will advocate for job creation and economic growth. There is a critical link between quality education and job growth.
hews:
What is your position on a COLA for KPERS retirees? Also, do you intend to work to fund KPERS as required by law?
Linda Robinson:
Yes, I intend to work to fund KPERS as required by law. In the 1990's KPERS told the Legislature that the unfunded liability was growing and that the State needed to increase the employer contribution. The State ignored that warning. The Legislature needs to take a long-term look and close this unfunded liability gap.
Moderator:
Speaking of KPERS, it has a projected $7.7 billion deficit. Recently LJWorld.com asked gubernatorial candidates Tom Holland and Sam Brownback on their stance for KPERS. Do you agree with Holland that KPERS benefits should not be cut? Do you agree that KPERS funds should not be invested in the stock market?
You can read both Holland and Brownback's responses here: http://www2.ljworld.com/news/2010/sep/13/kpers-problems-await-next-governor/
Linda Robinson:
I agree that KPERS should not be cut. The stock market is too volatile at this time to risk that type of an investment. We need to heed the warning of KPERS and start adequately funding the liability gap. KPERS is currently solvent, but we need to take a long-term look and close the unfunded liability gap.
Tom Sloan is a moderate Republican. In order to keep the far right from controlling the KS House, we need moderate Republicans. So, it is a big deal for those of us who have voted for Rep. Sloan to trade him in for a Dem who is likely to vote very similarily to Rep. Sloan, but not be part of the Rep. caucus in the House. Why should we abandon our support for him now in favor of someone from the minority party?
Linda Robinson:
The Democratic leadership, by forming a coalition with the moderates, saved us from additional devastating cuts. Being a moderate Republican was an easier possibility with a moderate Republican Governor (Governor Graves) and Democratic Governors (Governors Sebelius and Parkinson). I am concerned what will happen to the moderates when we have a change of leadership in the Governor's office.
I will provide strong advocacy and leadership for the things that we value here in Douglas county.
I will note vote for more and bigger coal plants, and I will not vote to allow criminals to carry concealed weapons.
Hays-based Sunflower Electric Power Corp. has proposed building an 895-megawatt coal-fired plant in southwestern Kansas. Do you support the proposal? If yes, do you think Kansas should also explore alternative energy options in addition to building the plant?
Linda Robinson:
I do not support the plant. It is a short term solution to a long-term problem. Kansas should continue to explore alternative energy options. Kansas is the 2nd "windiest" state in the nation. However, we are way behind many states that have less wind energy potential than we have in terms of actual megawatt production. We have the ability to power a good deal more of our own energy consumption through wind, in addition to being an exporter of wind to other parts of the country.
We have only seen the beginning of what can be a great win for the Kansas economy and our environment if we continue to push forward as a state.
Hello Ms. Robinson - during the last session HB 2610 was introduced and considered by the House Health and Human Services Committee. This bill would have allowed for patients to receive medical cannabis if approved by a doctor. Would you have supported this bill or would you support similar legislation if introduced in the future?
Linda Robinson:
I would need to study the ramifications of this bill further. I know that there are many issues involved and that states, such as California, that have passed similar legislation are currently dealing with some of those issues. It is a topic that requires additional study.
What is your position on "Complete Streets", and making Kansas roadways safer for bicyclists and pedestrians?
Linda Robinson:
I am in favor of making our roadways and streets safer for bicyclists and pedestrians.
Mrs. Robinson: Would you have voted for the state sales tax increase?
Linda Robinson:
Yes. After $1.2 billion in cuts to the general fund of the state, a tax increase was necessary to save our schools and fund our new transportation plan, which will create 175,000 jobs. We could not afford any more cuts to our essential state services.
Do you have a specific plan for job creation and economic growth? Lots of candidates say these words, but they don't have specifics?
Linda Robinson:
According to a recent report by the Kansas Department of Labor, the fastest growing industries in Kansas are the "green industries". The five key ares of green growth are: Renewable Energy; Energy Efficiency; Agriculture and Natural Resource Conservation; Pollution Prevention and Environmental Cleanup; and Clean Transportation and Fuels. With the potential growth of these industries is the need to prepare and retrain our workforce for new, emerging jobs.
In Lawrence and Douglas county we need to capitalize on the Biosciences and on KU's many diverse resources.
We must invest in our educational programs at all levels in order to prepare and retrain our workers for the jobs of the 21st Century.
As the founding Director of the Lawrence Business/Education Partnership I spent years creating public/private partnerships to help grow the economy. I will take this experience to Topeka to help create jobs and grow our economy.
Moderator:
Recently student leaders at KU and other regents schools asked Brownback and Holland for their stance on the $50 million "Kansas Commitment" recently approved by the Kansas Board of Regents. Do you support the "Kansas Commitment?" Why or why not?
Users can read more about "Kansas Commitment" here: http://www2.ljworld.com/news/2010/oct/05/statehouse-live-students-leaders-seek-higher-educa/
Linda Robinson:
Yes, I support the "Kansas Commitment". After over $100 million in recent cuts to higher education, it is time we start re-investing in our institutions of higher education. We must not price our students out of the opportunity for obtaining advanced degrees. The "Kansas Commitment" will work to retain our students and to respond to the needs of the Kansas economy.
there will probably be an attempt in the legislature to change the law in a way to ban the domestic partner registry in lawrence. what would you do on that issue?
Linda Robinson:
I support the domestic partner registry in Lawrence, and I would oppose any effort by the State to ban the registry.
State education officials recently adopted the Common Core Standards, which puts in place higher expectations for English and Math. Can you identify what you think are the state's weak points when it comes to education? How do you think they could be made stronger?
Linda Robinson:
Relying too heavily on the LOB creates inequities across the State. Our richest county can raise $5,480 per capita per year through property taxes while our poorest county can raise only $733. That unfair and unequal approach to funding is not what we want or need for our students. The Kansas legislature needs to provide for an equitable and suitable education for all students, regardless of where they live.
The core curriculum addresses the importance of providing a strong curriculum for all students across the State that goes beyond "proficiency" but rather "prepares" students for success at their next level, whether that be education or work. These standards will help assure that our students are competitive in the global market and ready for the 21st Century. A quality education should not be dependent upon where an individual lives.
Moderator:
This concludes our live chat with Linda. I'd like to thank Linda for coming in to chat with us, and to our users for submitting great questions for her to answer.
Linda Robinson:
Thank you for the opportunity to be here today, and thank you to those of you who submitted your thoughtful questions. This is an important election, and I look forward to representing Lawrence and Douglas County in Topeka and advocating for the things that we value here.