U.S. Senate candidate Lisa Johnston chats about upcoming Democratic primary
July 28, 2010
This chat has already taken place. Read the transcript below.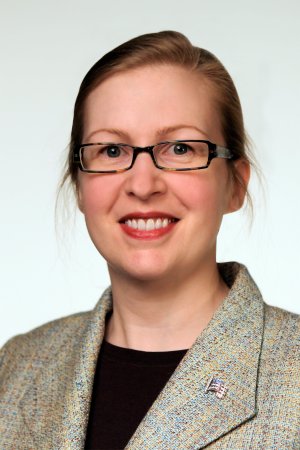 Lisa Johnston, a candidate from Overland Park, is running in a five-person field for the right to appear on the ballot as the Democratic nominee for the U.S. Senate seat in the November general election. She'll take your questions on the upcoming election.
Moderator:
Hello and welcome to our second of three LJWorld.com Election 2010 chats. This afternoon's chat is with Lisa Johnston, Democratic candidate for U.S. Senate. Lisa, welcome, and thanks for joining us.
Lisa Johnston:
Thanks so much to the LJWorld for hosting this chat forum. I am pleased to have the opportunity to participate and talk with Kansas voters!
Moderator:
We've got a few questions already, but we're still taking more. Go ahead and submit those as we're chatting. Lisa, with that, we'll start our first question.
If elected, what priorities would you work to achieve in the war in Afghanistan? Do you have any comment on the recent leaks published this week about the effort in Afghanistan and Pakistan?
Lisa Johnston:
I hope that our operation in Afghanistan will be as short in duration as possible. Obviously, we want to keep our country safe but we do not want troops in harms way any longer than necessary. Regarding the document leak, I think transparency in government is important but sometimes information is confidential for a reason. We need to have an appropriate balance.
For your Republican counterparts in the race, illegal immigration has been a primary focus during the campaign. Ads from Jerry Moran's campaign have attacked Todd Tiahrt saying he supports amnesty, lower in-state tuition and driver's licenses for illegal immigrants.
What is your stance on these issues?
Lisa Johnston:
I believe that we need immigration reform. I feel that one of the most important first steps we can take is to address the supply of jobs because the hope of obtaining a higher paying job is the primary reason individuals enter our country illegally. I think we need stringent fines and penalties for employers who are caught employing illegal individuals. This will make the practice too risky for them and will reduce the available supply of jobs. Regarding other issues, I think we need to clearly communicate the path to legal citizenship so that individuals who would like to attempt to become a citizen legally can do so. However, I have a concern about extending societal privileges and benefits to those that are not either citizens or in the legal naturalization pipeline.
Moderator:
What makes you the best Democrat to take on either Jerry Moran or Todd Tiahrt, both of whom have a lot of name recognition across the state?
Lisa Johnston:
The voters of our state need a distinct choice in November. This means that we need a candidate who creates a true contrast with the Republican nominee and also offers knowledge and skill that is needed in the U.S. Senate. I firmly believe I am in the best position to offer this contrast. The Republican nominee will be an incumbent, sitting U.S. Congressman with a background in either law or business. I, on the other hand, am a leader rather than a traditional career politician with a background in education which is an area that is extremely underrepresented in the U.S. Senate. If elected, I would be the only U.S. Senator with a Ph.D. in Education. Also, as a result of nearly two decades in education and over ten years as a university administrator, I have a broad range of skills (management, budgetary, communication, and political) that will allow me to succeed as a Senator and represent the people of Kansas.
Moderator:
I received this question via e-mail:
I recently noticed that you've started TV advertising. Should we expect to see more of this from your campaign?
Lisa Johnston:
Absolutely. In many ways this ties in to the last question as well. In order for voters to consider casting their ballot for you they need to know who you are and hear your message. Advertising is a very important part of reaching voters and spreading your message as a candidate. I wanted to begin television advertising before the primary because it is important to begin to build name recognition and visibility in order to campaign successfully for November. This is another reason that I feel I am the strongest choice from the Democratic field as no other Democratic candidates have moved forward with a comprehensive plan for visibility and message communication.
Moderator:
What would be the first three things you do when you got to Washington, if you were elected?
Lisa Johnston:
1. Sponsor or co-sponsor a bill that would eliminate all tax loopholes for corporations and require that all corporations pay U.S. tax. A 2008 Government Accountability Office study revealed that between 1998 and 2005 two out of three U.S. corporations paid no U.S. tax. This is wrong for the tax burden to be placed primarily on the working and middle class. Solving this problem will help to fund our important priorities and pay down our national debt.
Next..... #2
Lisa Johnston:
2. Move away from No Child Left Behind as it has not worked as intended. Teachers have been forced to teach to tests and we have seen achievement gaps widen rather than shrink. We need to move toward current and relevant approaches to education focusing on project-based and experiential learning, research, problem-solving, and critical thinking so that we can prepare young people for success in today's world.
And.... #3
Lisa Johnston:
3. Encourage the development of wind and solar farms in Kansas as well as plants that manufacture parts and materials for these operations. This is an important step toward a comprehensive energy plan that will create jobs for Kansans, increase our energy independence, and increase our national security by reducing our dependence on foreign oil.
Moderator:
The next question, I believe, refers to Don't Ask Don't Tell.
What is your stance on DADT?
Lisa Johnston:
I believe DADT should be repealed. Brave service men and women who put their lives on the line to protect our nation should not be forced to live in fear or hide who they are as individuals. I was disappointed in some of our leaders such as Sen. John McCain who indicated he would be willing to repeal DADT if the joint chiefs were in favor. However, when the chairman of the joint chiefs testified in favor of the repeal some time ago, he reversed course and did not support moving forward with a repeal.
Moderator:
What made you decide now was the time to enter the political arena?
Lisa Johnston:
I believe we are entering a new era in American politics and that many people are looking for a greater diversity in our political leaders. I have thought for many years about the possibility of stepping forward to run for office in order to find a way to put my skills to use helping people on a broader level. It became clear during 2009 and 2010 that people were craving fresh perspectives and wanted leaders from all fields to step forward to run for office. I am very pleased by this trend as I think we have had far too little diversity in our elected leaders particularly in the U.S. Senate. I believe our founders knew exactly what they were doing in setting forth the constitutional criteria for one to run for office. They kept the criteria quite broad to allow for the possibility that any individual could step forward and attempt to make a difference in our nation.
Moderator:
That's all the questions we have today. Lisa, would you like to make any closing comments?
Lisa Johnston:
Thanks, once again, to the LJWorld for hosting this forum. I hope that all voters will participate in the upcoming primary election on August 3rd. I also want to remind everyone that in person advance voting is also taking place this week. I strongly believe that I am the best candidate to represent the Democratic party in the November general election. I hope that, if voters believe in my message of being a strong voice for education in Washington, finding practical solutions to our challenges, leading with integrity, and maintaining a dedication to represent the people of Kansas, they will vote for me on August 3rd and again on November 2nd. Thanks to everyone who participated today!
Moderator:
Thanks to everyone who submitted questions and to Lisa for joining us this afternoon. Remember, advanced voting is going on right now at the Douglas County Courthouse and Election Day is Aug. 3rd. We have one more chat this afternoon, with Kansas House candidate Scott Barnhart. You can submit a question to that chat at LJWorld.com/chats.