Chat about high-tech drug busts at Wakarusa Festival with concert promoter Brett Mosiman
September 22, 2006
This chat has already taken place. Read the transcript below.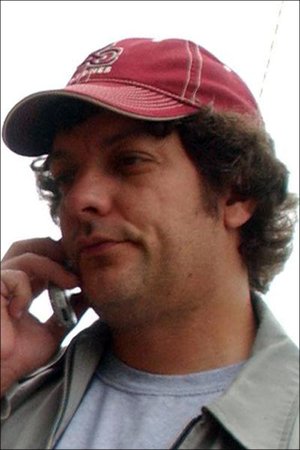 Hidden, high-dollar equipment helped police crack down on drug dealing at this year's Wakarusa Festival. A new article in a trade journal, Government Security News, describes the roughly $250,000 worth of hidden-camera, night-vision and thermal-imaging equipment used by police throughout the festival grounds. The equipment was courtesy of a California company that agreed to give a free demonstration of its wares for marketing purposes. Organizer Brett Mosiman has come under fire from concertgoers since the news <a href="http://www2.ljworld.com/news/2006/sep/15/police_used_hightech_surveillance_festival/">was reported last week in the Journal-World.</a> He takes your questions at 2:30 p.m. Friday.
Moderator:
Welcome Brett Mosiman,organizer of the Wakarusa Music and Camping Festival.
Brett Mosiman:
I'd like to thank the LJW for the opportunity to chat.
Brett - Good afternoon. The one question that would clear up doubt in my mind... When did you know about the high tech spying equpiment? During the Festival, sometime after, or when you read about it a few days ago in the LJWorld? I will take as word that you had no prior knowledge.
Brett Mosiman:
I personally found out about the hitech surveillance stuff when I read the article last friday.
I'd like to say though that we feel we should take responsibility for the everything that happens at Wakarusa. We will work hard to be involved more in these areas in the future. We see ourselves as stewards of a great event and take that very seriously.
I have two quesions for Brett. First, have you considered holding the festival on private property and hiring a security company like Bonaroo and Phish's end-of-tour festivals?
Secondly, what are your plans to gain the trust and interest of fans once again?
Brett Mosiman:
We have considered other sites and private sites but I'd like to point out that Wakarusa became the second or third biggest camping festival at this site for a reason. It's a great great site and our first choice is to work thru these issues with the folks who had the vision to let it happen in the first place. We have also been working on our own securrity plan and that may very well include new security companies and procedures.
We hope by communicating directly with the fans they'll know we always have their interest at heart. It's why we are.
Not one person on the festival staff saw the police or someone else installing these hidden cameras at the site in the days/weeks leading up to the fest?
Brett Mosiman:
Actually there is so much going on I don't think that seems as far fetched as it seems. When we found out about the security trailer - we all had seen it, I thought it was a communication post that I had been told about from KDOT and one of our staff thought it was a Lawrence Freenet post. So it didn't occur to us to look for cameras or shadow the Law enforcement officials.
We have learned a lot from this experience and hope to continue to get better at what we do.
when did it "quickly become apparent that law enforcement's primary mission wasn't the safety of the festival goers?"
Brett Mosiman:
I should give some backround. We had found graffiti and the law enforcement officials had found cash and vehicles after year two. So the park and the festival concurred that increased enforcement was in order to make the festival safer/and more fun in the long run. Had we not made that determination the festival would have ended period. We still support the mission of getting rid of illegal profiteers. What we may have uncovered is that we differ on the methods. We hope to come to a reasonable compromise on that issue.
In looking back, I think we would have been much better served to notify everyone that there were surveillance throughout the park and that would have accomplished the mission of chasing away the profiteers. Law enforcement chose to follow a different path.
Brett, It seems you've bitten the hand that feeds you. Knowledge about the equipment used on the grounds gives me a sick feeling for everyone, regardless of any criminal intent. You've become "big brother" watching over us and using our music as a way of character profiling our behavior. You can rationalize spying on your neighbors all you want, but we know it's really about your bottom line. Part of the problem is that concert-goers are willing to be subjected to such rude treatment. Pay over a hundred dollars for a weekend show and then submit to being searched. We LET this happen.
Brett Mosiman:
First, I despise profiling - which I think went on here to an extent. Second, we didn't use or condone the use of the equipment. I have stated before that I think it was unecessary nor justified. Keep in mind that we do this at the pleasure of the park and they too feel like we have bitten the hand that feeds. We walk a tight rope to keep all parties happy. This clearly did not help our bottom line. I also point out that you or anyone else hasn't been to an outdoor ampitheater without getting your purse, blanket or backpack searched for the last couple of decades.
DB:
The fifteenth item in the Kansas Bill of Rights states that, "The right of the people to be secure in their persons and property against unreasonable searches and seizures shall be inviolate; and no warrant shall issue but on probable cause, supported by oath or affirmation, particularly describing the place to be searched and the persons or property to be seized. "
My question is this: In your opinion, Mr. Mosiman, were these rights upheld by the overbearing police force during Wakarusa?

Brett Mosiman:
I am not a lawyer. I do not know if legal rights were broken. I do know that for most Americans actions like this don't sit well and don't pass the smell test. This is a societal issue and if you are uncomffortable with these kind of things -0 don't complain about it, do something about it. Write, vote and raise hell.
Is there any way, realistically, for fans to come from out-of-state and assure they won't be 'profiled' on the way in?
Brett Mosiman:
I have to admit that law enforcement around the country has deemed that you and these festivals are "low hanging fruit." The good news is that after 5 days, hundreds of officers and lots of equipment; I am unaware of any major cash siezures or felony convictions. Bottom line, they figured out that this is a calm, peaceful courteous crowd that is there to have a great time not break the laws or ruin society.
Answer, I would think LE would move to greener pastures like people who hurt others.
Waka takes a lot of planning. Have you started planning for next year and if so, how has this affected your plans?
Brett Mosiman:
We actually have notes throughout the event for the following year. We have been in planning since. This controversy has been a distraction but we hope it hasn't hindered what should be an incredible event next year.
Has the Kansas Highway Patrol yet responded to the Open Records Request detailing the amounts spent on this drug dragnet?
Brett Mosiman:
I am totally unfamiliar with this issue. Don't know.
Brett - it became apparent that the state park's "no glass" policy was being abused by law enforcement officers to confiscate glass ware from vendors. Why was this allowed to happen? I am sure that every other weekend of the year that just means no bottles. Did you not have any control over what was happening on-site?
Brett Mosiman:
Actually no we didn't have much say there. The park and law enforcement makes the decisions on what priorities they will
key on. I do think that unlicensed vending was a key issue for the park and the glass issue had more to do with that. This is an area we hope to visit with officials about. I think there can be a compromise here. We get visitors from all 50 staes and many are not aware of some of the special nuances of the rules they will face.
According to the Lawrence Journal World article of June 12, titled "Police Presence Dampened Festival Campers Say," your spokesperson, Heather Lofflin, was aware of the "heavy police presence," and said "we have to support the police: the police have been here for people in trouble as well:." She went on to say that instead of focusing on the police, people "should be focusing on the music." Interesting that you now claim to have been unaware of this "heavy police presence." Also I'm aware that TV and newspaper reports pointed this "heavy police presence" out. Please explain how you could be unaware.
Brett Mosiman:
There has been several attempts to clarify that we did know of increased law enforcement presence. In fact, we supported that and have said so throughout. We simply did not know of their methods. We had no idea they were privy to this free technology. We didn't see it because we weren't looking for it.
Have any sponsors pulled out of the next festival? Also have any artist expressed to you that they will not play the festival in '07?

Brett Mosiman:
No this has not effected either of those areas and hopefully it won't. We look at the sponsors as partners and there are lots of great things planned for the future like a sustainability village and speakers on conservation etc. They support these kind of things. As for bands, Wakarusa is a special event for them to play to their fans in a unique environment and that won't change. We like to say, Wakarusa is a festival for music fans by music fans and we think that gives it a very different feel from most events.
Can the police point to any instance where the high-tech equipment solved a crime of violence of the festival that we would all agree is a crime and would have justified such surveillance, such as people stealing from other folk's tents or cars? Or was it all just about cracking down on victimless crime like drug sales and use?
Brett Mosiman:
I am not personally aware of any instances such as you speak. Could have happened but I am unaware. I also understand that none of the surveillance has been used in any prosecutions either.
Would you care to go on record and tell everyone how much you profited on this year's festival?
Brett Mosiman:
The festival was profitable this year and we are very proud of that. We lost several hundred thousnad dollars our first year but it was apparent that Wakarusa was a very special event that deserved to continue. We think that today.
Brett,
The Wakarusa Festival is another reason Lawrence is such a popular draw for tourists and visitors from all across the country. Please respond with the economic impact the festival has for local merchants. The chamber of commerce should be all over this. Doing business in Lawrence is tough enough already. Wakarusa Festival seems to be a real help to merchants in a tough market.
Brett Mosiman:
Wakarusa did fill the hotel rooms in town and does obviously have a multi-million dollar impoact on the whole KS economy. Further, it benefits dozens of charity and NFP organizations. It is without a doubt a great event for Lawrence and KS.
Have you thought about taking '07 off? (One of the major UK festivals does this). Would this allow time for a thorough examination of what went wrong this year and for the park and community to realize the potential loss of income?
Brett Mosiman:
Great question. We have discussed moving, moving to private land, moving from KS, and taking time off. Our desire is to work with the officials in the state that have had the vision to give Wakarusa a great home. If that for some reason doesn't go well, then we will investigate all of the above. Hopefully the support in the community will allow for leaders & politicians to realize what they would be turning their back on.
Moderator:
Thanks to Brett Mosiman for chatting. Any final thoughts on the festival, Brett?
Brett Mosiman:
I thank everyone for their questions and for caring. Wakarusa became one of the country's three largest camping festivals by doing a lot of things right. The learning curve is steep when you become that popular that quickly. We feel as if we are constantly learning and work hard to make Wakarusa a better experience each year. We thank everyone for their support and understanding as we continue to work toward fixing our mistakes and getting better at what we do.