LJWorld.com weblogs The Flying Fork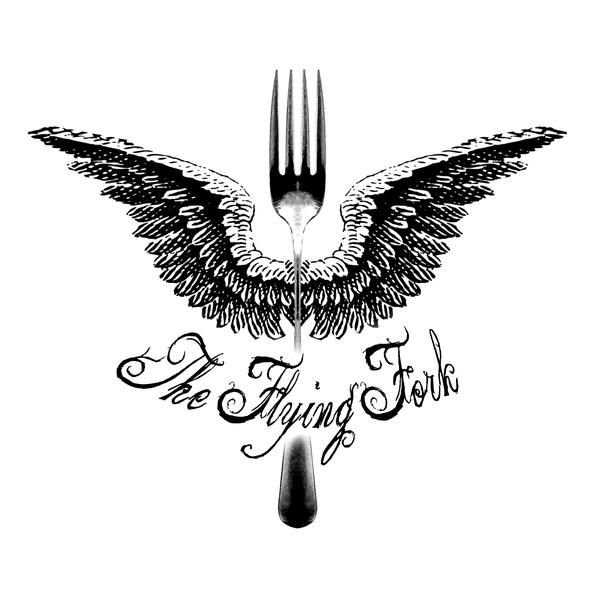 Tuna casserole, all grown up
Mr. Meat and Potatoes has a brother who ran away to Los Angeles to be a musician and who does not disappoint in terms of fulfilling his obligation as the family playboy. This is the guy who, during a visit, calls us at 4:00 AM from some girl's apartment (where? He doesn't know) needing a ride home because she bailed on him and he's not sure if or when she's ever coming back.
This is the guy who gives Tucker Max a run for his boozing, womanizing money.

He's a metro sexual. He's got two full tattoo sleeves. He's been known to wear nail polish. Usually, when he visits, it means Mr. Meat and Potatoes has to work hard to keep up.
Until this visit, when he showed up on Sunday with a girl. A FIANCE. Hell hath frozen over. She's lovely and perfect for him and seems to have made many in-roads toward taming his wiley ways. This time, he released Mr. Meat and Potatoes at a reasonable 9:30pm from his drinking duties. The baby and I were grateful in the morning. This represents a significant change - one that I am not sure how to handle.
I expect, count on, my brother-in-law to keep us young at heart. I'm reminiscing about that one visit - the one with the 4:00am phone call. I remember that when he eventually found his way back to our house, I made tuna casserole at 4:30am. As if everyone makes and eats tuna casserole at 4:30am. My sweet brother-in-law was so grateful for that goopy noodle/canned soup mess, I began to think I owed it to him to improve.
This time, the new, matured, engaged playboy deserves a new, mature tuna casserole. Maybe to be eaten around 7:30 or 8:00 pm.
Fancy Tuna Noodle Casserole
1 box pasta (bowties or fusilli are best)
2 cans tuna
1 cup asparagus tips
1/2 C panko bread crumbs, browned in butter
1/2 C wild mushrooms, or whatever mushrooms you have around, sliced
1/2 C half and half
1 stick of butter, divided
2 T flour
1/2 C white wine
1 clove minced garlic
1/2 C parmesan
1 tsp lemon zest
1 T lemon juice
2 T fresh basil chiffonade
cracked black pepper to taste
2 tsp Kosher salt

The goal here is NOT to have a soupy, gloppy dish, but rather, a dish that has several distinct flavors and highlights each of them just enough.

Step 1) Start water boiling. In another a large saute pan, melt 1 T of butter. Toss in the asparagus tips, sprinkle them with salt, and begin to saute. After about 5 minutes of stirring them around over medium heat, throw in the minced garlic and let it begin to roast.


Step 2) Put the pasta in the boiling water and salt the water HEAVILY.

Step 3) To the butter/garlic/asparagus pan, add the mushrooms and let them cook down a bit.

Step 4) While that is all happening, get out a small saucepan and start a couple more pats of butter melting. When they're all melted, add in the flour and make a white roux. Then get out your whisk and start pouring in milk, half and half, or cream, depending on your taste or what's on hand.

Step 5) Taste your pasta - you want it al dente. Drain it if necessary.

Step 6) Add the cream mixture to the saute pan with the mushrooms, garlic, and asparagus and stir. Then add the white wine and the lemon juice. If your sauce is too thin, you can thicken it with a little corn starch that you've stirred into 1/4 C of water, but I really advise against this trick. Just try to let it simmer into thickness if you can.

Step 7) Brown your bread crumbs in a little MORE butter.

Step 8) Add the tuna to the sauce mixture, and make sure everything is warm through. Taste it and salt and pepper as needed.

Step 9) Serve the pasta lightly sauced, with a little basil chiffonade, lemon zest, browned Panko bread crumbs, and parmesan sprinkled on top. I try to sort of fish out the veggies and tuna from the sauce and not spoon too much of the liquid onto the pasta.

And when your boyfriend or husband says this dish is girly, you tell him it's JUST TUNA CASSEROLE. And then point to his brother's perfect metrosexually waxed eyebrows.